Dental Crowns & Fixed Bridges – Longmont, CO
Customized Restorations for a Healthy & Beautiful Smile
Dental crowns are an important cornerstone of restorative dentistry, and they can be successfully used in a wide variety of situations. They're designed to cover the entire white surface of your natural tooth, strengthening it and protecting it from future harm so that it doesn't have to be extracted. But how do you know if you need one? At Longmont Complete Dentistry, Dr. Dan Maurer is likely to recommend a new, personalized dental crowns or fixed bridges for Longmont, CO dental patients in the following situations:
Your tooth has been broken or fractured in an accident.
Your tooth has become worn down and needs support to keep it from cracking.
Your tooth has very serious decay that can't be treated with a filling.
Your tooth has a cosmetic problem (stains, strange shape, etc) that needs correction.
Your tooth has been treated with root canal therapy and needs to be restored.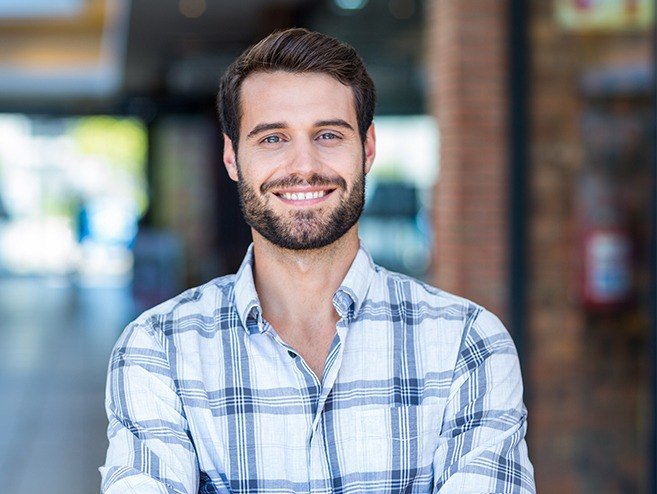 Why Choose Longmont Complete Dentistry for Dental Crowns & Fixed Bridges?
High-Quality Dental Materials that Look Natural
Porcelain & Ceramic Crowns
We Accept Dental Insurance
What Are Dental Crowns Made From?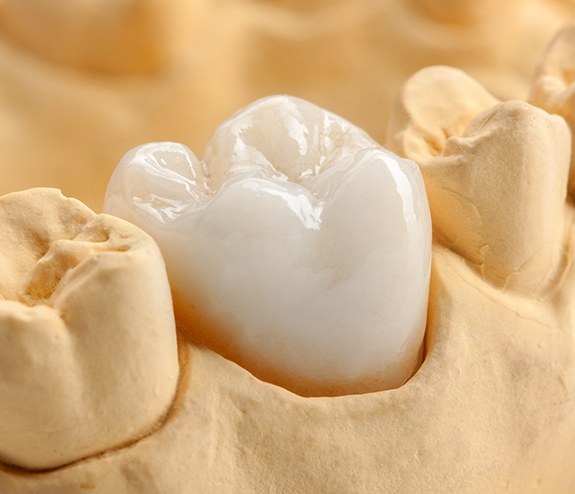 We offer several different material options to patients from Berthoud and Boulder, CO along with other surrounding areas, including lifelike ceramic for a natural appearance, stainless steel, gold, PFM (porcelain fused to metal), and more. Each of these options have their unique advantages and disadvantages – our team will help you understand them in full so that you're able to make an informed, confident decision about your new dental crown.
What is A Dental Bridge?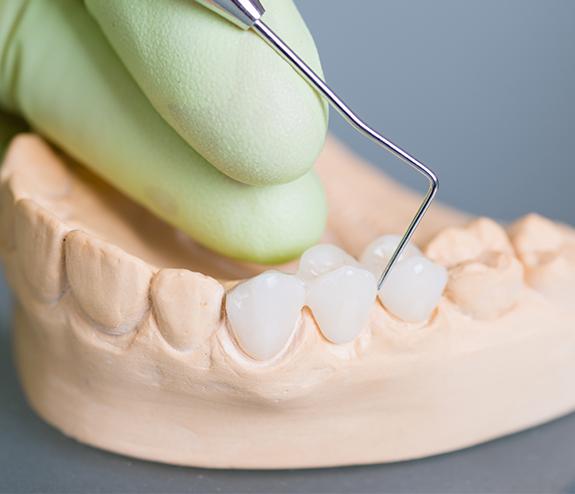 Have you lost one or more teeth in a row? Then a dental bridge could be the right tooth replacement solution for you, essentially "bridging" the gap. Dental bridges are typically mentioned alongside dental crowns because they work together in unison – the new bridge is designed to resemble the missing teeth in look and feel, and the crowns fit over nearby healthy teeth to hold it in place for permanent, lifelike results. During your consultation, Dr. Dan can help you determine if a dental bridge or a different tooth replacement option is the right fit for you. Contact our Longmont, CO dental office today to learn more!
Dental Implant-Supported Dental Crowns & Fixed Bridges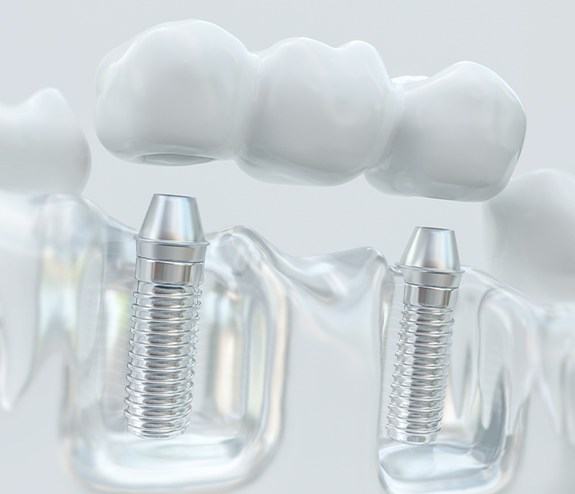 Following the loss of a single tooth or several teeth in a row, we can also recommend a dental implant-supported tooth replacement solution. For one lost tooth, a dental implant post can be used to support a custom crown. Unlike a fixed bridge restoration, the implant-retained crown is fully self-supporting, protecting your surrounding healthy teeth. If you've lost two or more teeth in a row, a dental implant-supported bridge can be placed. Rather than attaching to surrounding teeth for support, an implant-retained bridge is anchored to two dental implant posts.
Learn More About Implant-Supported Bridges