Porcelain Veneers – Longmont, CO
The One-Stop-Shop of Cosmetic Treatments
Are you satisfied with the appearance of your teeth? You may be hiding your smile, even if you don't realize it. Even small chips or staining can diminish the appearance of your teeth and make you feel self-conscious. When you don't smile with confidence, it can make you seem unapproachable or unhappy, when that's not what you want. The good news is that there are excellent cosmetic options such as porcelain veneers from our our Longmont, CO cosmetic dentist that allow you to customize the smile you've always dreamed about.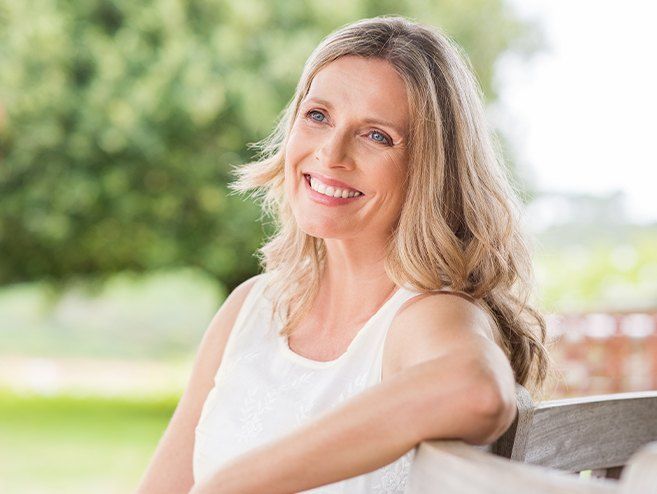 Why Choose Longmont Complete Dentistry for Porcelain Veneers?
Address a Variety of Imperfections with a Single Treatment
Additional Financing Through CareCredit
Stain-Resistant Dental Porcelain
What Problems Can Porcelain Veneers Fix?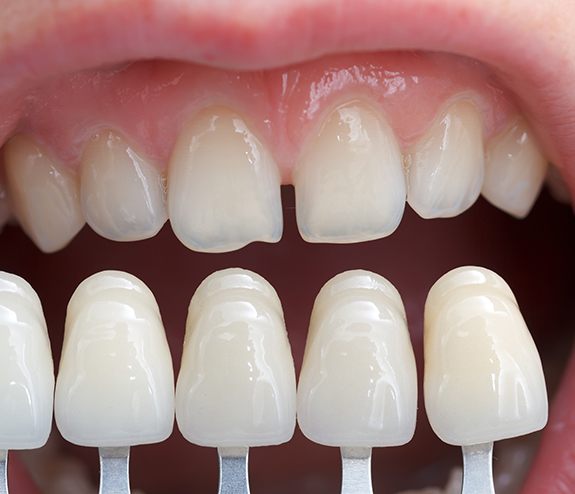 A dental veneer is a thin layer of porcelain that is customized to fit over your tooth and cover imperfections such as:
Small fractures or chipping
Stains or discoloration
Size or shape discrepancies
Gaps or spaces between teeth
Slight misalignment issues
A veneer can repair one or two teeth, but they are best when utilized to enhance your entire smile as they can change the shape, size and shade of your teeth. They are durable and stain resistant, so you won't have to worry about whitening your teeth as they don't discolor at the rate natural enamel does.
Starting the Process of Getting Porcelain Veneers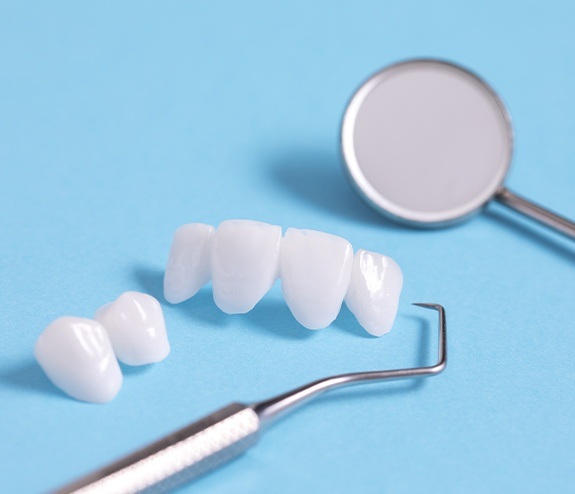 Porcelain veneers work well for many patients; however, the first place to start learning about your options is to schedule a consultation with Dr. Dan. He will take the time to discuss your desires and concerns about your smile with you to help determine which treatment options will best suit your needs.
Caring for Porcelain Veneers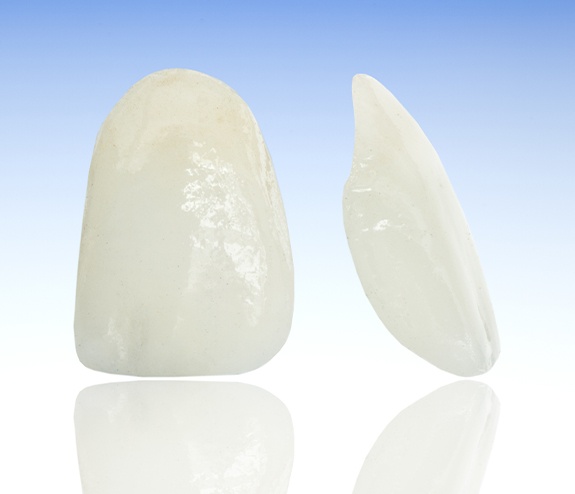 Porcelain veneers have the potential to last for 10 to 15 years with the right home care and regular checkups with your Longmont dentist. You'll be able to brush and floss your veneers as you always have, and you'll want to be sure to use a non-abrasive fluoride toothpaste.
If you've suffered from bruxism, or teeth grinding in the past, talk with Dr. Dan about your options for wearing a nightguard while you sleep in order to protect your teeth and veneers from damage.
It's also good to keep in mind that your porcelain veneers can be damaged just like your natural teeth; so be careful about biting directly into hard foods or chewing on ice or your fingernails. Treat your veneers as carefully as you would your natural teeth.
Understanding the Cost of Veneers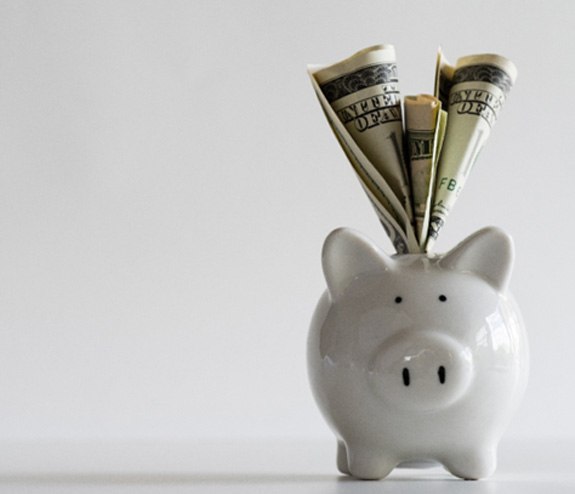 If you aren't happy with the way your smile looks, then you might be considering undergoing cosmetic dentistry. Since there are a variety of treatments to choose from, it's important to take the time to research each before jumping on board with any of them. While many of your options come with varying price points, veneers will certainly give you more bang for your buck in the long run. Until you can visit our team for an initial consultation, here's what you can expect from the cost of veneers in Longmont and how it compares to other treatments.
Cost vs. Cosmetic Dentistry: What's Best For Me?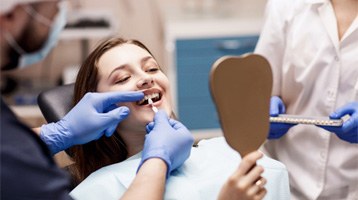 Veneers are typically at the top of the list of popular cosmetic dentistry options, and it's easy to see why! But before diving into the many advantages you can expect from these porcelain shells, you may want to explore how other options can impact your smile as well as their price ranges. Here's what you should know about the following treatments:
Teeth Whitening – Do you typically hide your smile when taking selfies or group photos due to stains or discoloration? If so, then professional teeth whitening might be the ideal solution for you. This is one of the most cost-effective cosmetic services which can quickly brighten your pearly whites with either an in-office or at-home whitening treatment. That said, this option won't affect the size or shape of your teeth, and your results will usually last several months to a couple of years before needing touchups.
Dental Bonding – Are you struggling with minor dental flaws like chips, cracks, stains, or gaps in your smile? One of the quickest and most reliable ways to correct these issues is dental bonding. By using composite resin, our team can sculpt over the imperfections—reshaping, resizing, and recoloring your teeth to fit your desired results. This treatment offers a natural-looking and durable solution for your smile, and it usually lasts 10 years or more with proper care.
Veneers – These porcelain shells do come at a higher initial price compared to other cosmetic dental treatments, but they also provide the most comprehensive solution for upgrading your smile. After preparing your affected teeth by removing a small amount of enamel, we can cement your veneers to the front of them, effectively concealing multiple dental imperfections simultaneously. With proper care, you can expect to enjoy your new pearly whites for 15 years or longer!
How to Make Veneers Affordable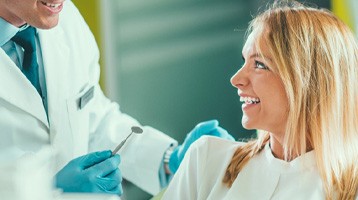 Veneers are considered a form of cosmetic dentistry, which is typically not covered by dental insurance since they aren't considered "essential." Even so, this isn't the only method for making your procedure fit your budget. Our team understands the importance of improving your oral health and creating a smile you can be proud of. That's why we offer alternative financing with CareCredit that can help break up the cost of veneers into monthly installments. Many of these plans also come with little to no interest, meaning you can have a stress-free experience affording the cosmetic treatment you need to achieve your dream smile.
Porcelain Veneers Frequently Asked Questions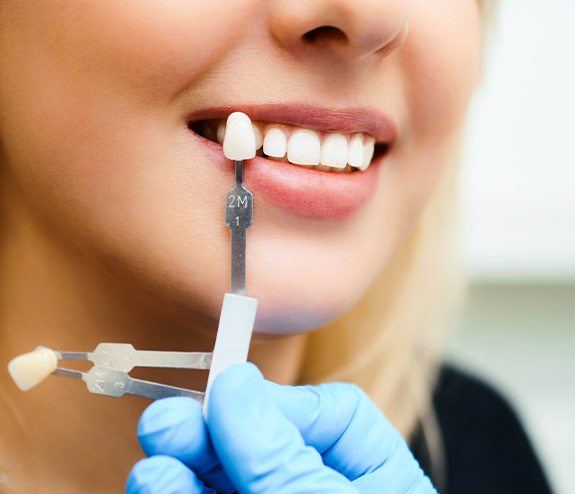 Before having your porcelain veneers in Longmont placed, you probably have some questions or concerns about the process, aftercare, and maintenance of your new smile. When preparing to make a big investment in fully transforming your smile, it's natural to want to know as much as possible to ensure you're getting the most out of your venture. At Longmont Complete Dentistry, we've compiled several frequently asked questions about porcelain veneers that should help to ease your mind and clear up any uncertainties you might have.
How are porcelain veneers made?
Porcelain veneers are wafer-thin coverings that fit nicely over the front of your tooth. Think of them as little masks, hiding any and all imperfections. Once your cosmetic dentist in Longmont preps your teeth, he will take an impression of your mouth and send it off to the dental lab. There, they will create your customized veneers, matching the color, size, and shape to your desired look.
Will my regular teeth be affected when I get porcelain veneers?
As part of the porcelain veneer placement process, it is necessary that one of our dentists "prep" your teeth. This requires removing a small portion of the enamel from each tooth. Why do we do this? Because we need the veneer to lay flat against the surface of your tooth and adhere correctly once the bonding agent is applied. Most of your natural tooth will remain.
Does the process of getting porcelain veneers hurt?
When receiving your veneers, we will make sure you are completely comfortable by administering a numbing agent. Once your mouth is numb, you will feel no pain or discomfort throughout the procedure. After the veneers are placed, your gums might be a bit sore, as well as your jaw, but only if you are receiving multiple veneers (more than 2-4). To help reduce the amount of soreness you may feel, an over-the-counter pain reliever should help.
What should I do if one of my porcelain veneers comes off?
There are a few things you should remember in this type of situation. First, this is extremely rare, so don't think your veneers can easily come off. Two, if this does happen, don't panic! Stay calm, and if possible, save the veneers. Whatever you do, do not try to reattach it yourself. Call our dental office, and we will work to get you scheduled as soon as possible. In the meantime, avoid cold foods or beverages, as your tooth may be quite sensitive without its veneer.
How much do porcelain veneers cost?
Each case is different, and there are various factors that must be considered when determining the price. Some of these include:
The number of veneers being placed
The state of your oral health prior to placement, and if any dental work needs to be completed first
The material used
The type of veneer (porcelain veneers or Lumineers)
Anesthesia or sedation
The only way to get a solid estimate is to schedule a consultation with one of our dentists.
Contact Longmont Complete Dentistry
Are you ready to learn more about how porcelain veneers can benefit your smile? Give Longmont Complete Dentistry a call today to schedule your consultation.