Dental Bonding – Longmont, CO
A Small Cosmetic Procedure with a Big Payoff
Everyone wants a smile they can feel good about, but also (understandably) wants to keep their dental work to a minimum. Direct bonding, also called cosmetic bonding, is a fantastic solution because it's simple, fast, and effective. Here at our dental office, Dr. Dan Maurer and Dr. James Maurer can use dental bonding in Longmont, CO to transform your teeth and improve your self-confidence, often in just one visit. If you want to know how this procedure can enhance your smile, give us a call today!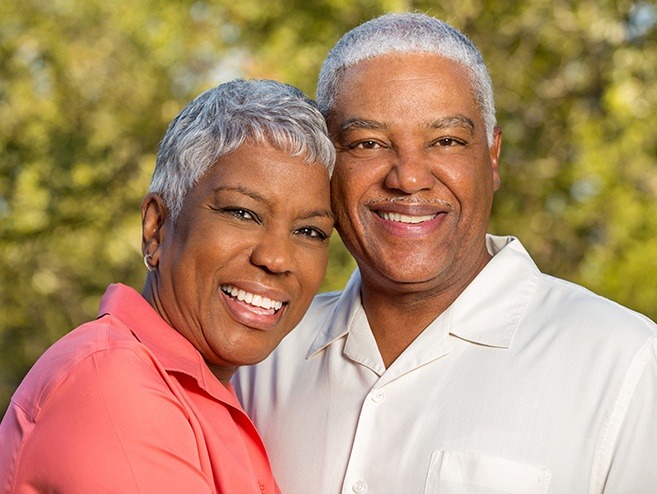 Why Choose Longmont Complete Dentistry for Dental Bonding?
Affordable Repair for Broken Teeth
Can Address Tooth Discoloration
Ability to Last for 2+ Years
What is Dental Bonding?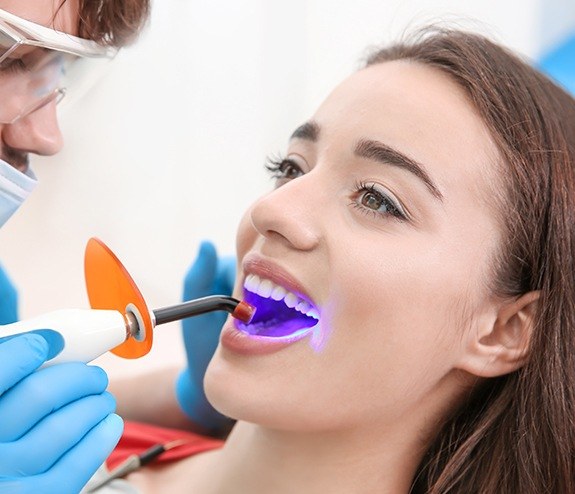 For direct bonding, we use a tooth-colored dental material called composite resin to make cosmetic changes to your front teeth. We use this same material to repair cavities on the back teeth, so it's quite strong.
Initially, composite resin has a putty-like texture, so we can shape and smooth it to match the rest of your teeth perfectly. Then we apply a special light to "cure" it to make it durable and hard before polishing it one last time, so it feels slick and smooth.
What Problems Can Dental Bonding Fix?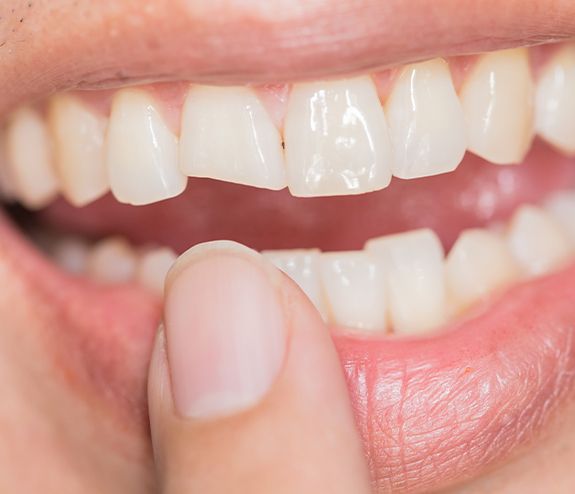 Here at Longmont Complete Dentistry, we can use direct bonding on a wide variety of issues, including:
Chips
Cracks
Small to moderate sized cavities
Small gaps between the front teeth
Reshaping imperfect teeth
Replacing existing metal fillings
Advantages and Disadvantages of Cosmetic Dental Bonding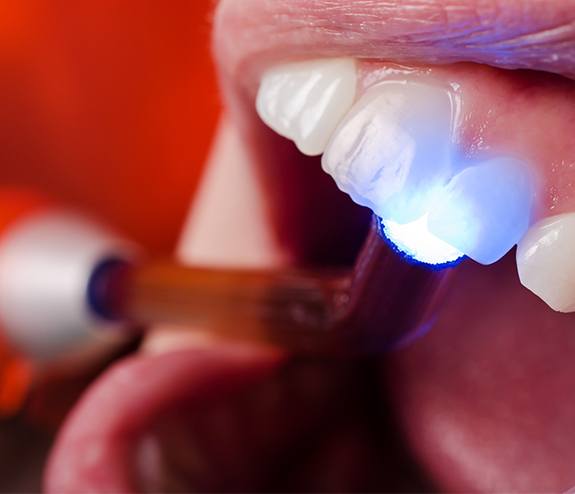 As with any procedure, there are pros and cons to consider. Here are some of the advantages of direct bonding:
The shade is matched to your existing color so it will blend in seamlessly with your smile and look very natural. Many patients choose to get a whitening treatment beforehand so that their final result looks even better.
It can be done in just one visit and has no downtime, so you can eat and drink normally, immediately after your appointment.
In some cases, since this material is simply being added to the teeth, anesthetic isn't necessary beforehand.
Here are some of the drawbacks of dental bonding:
It's susceptible to staining over time, especially with heavy consumption of coffee, tea, or red wine.
Dental bonding isn't quite as strong as options like porcelain veneers or dental crowns. This is particularly true when it's done on the biting surface of a tooth, as these surfaces are subject to more chewing force.
Is Dental Bonding Right For You?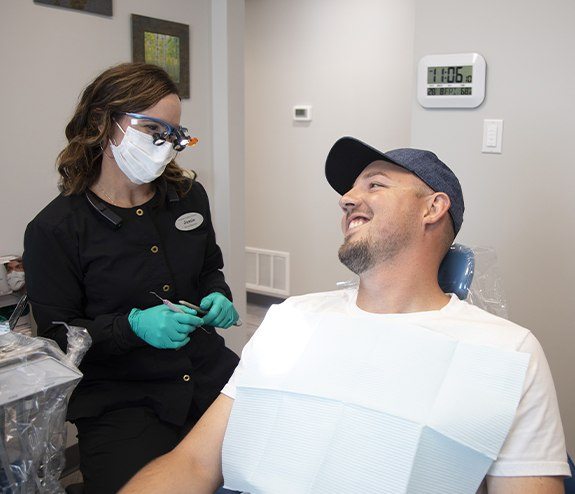 As a cosmetic dentist in Longmont, we want to make sure you get the results you're after. Direct bonding is a wonderful procedure for many of our patients, but some people are better served with other types of cosmetic treatment.
If you want to find out if bonding is right for you, the best place to start is a consultation with one of our experienced dentists. After we've discussed your goals, we'll evaluate your oral health and dental history to help us create the best treatment plan for your smile!