Emergency Dentist — Longmont, CO
Dental Help You Can Depend On
As you start your day, you never expect for a sudden toothache or oral trauma to interrupt your plans. No one is ever quite prepared for a dental emergency; however, it is estimated that one in six Americans will face one this year. If it happens to you, what do you do? Where do you turn? If the unexpected strikes, do not head to your local emergency room. You need immediate care from an emergency dentist in Longmont. At Longmont Complete Dentistry, Dr. Dan Maurer is here for you. He provides compassionate care during dental emergencies. He will help you overcome the difficult situation to restore your oral health with emergency dentistry in our Longmont, CO dental office, so you can get back to enjoying your day. For dental help you can depend no when you need it most, don't hesitate to give us a call!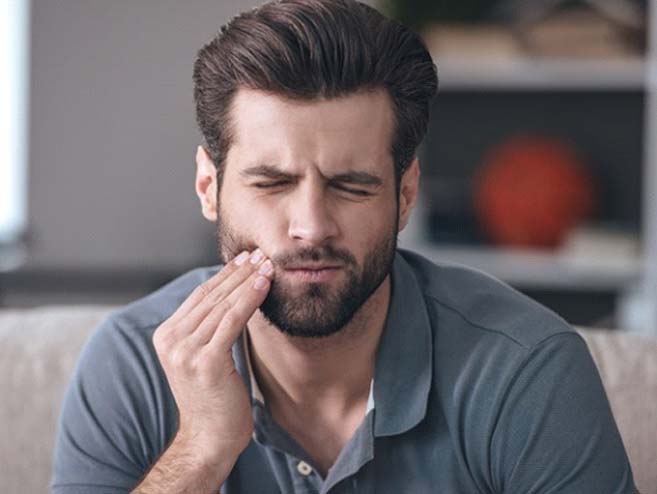 Why Choose Longmont Complete Dentistry for Emergency Dental Care?
#1 Same-Day Emergency Appointments Available in Some Cases
#2 Dentist with 20+ Years of Experience
#3 Dental Insurance Welcome & Flexible Financing Available
What to Do in a Dental Emergency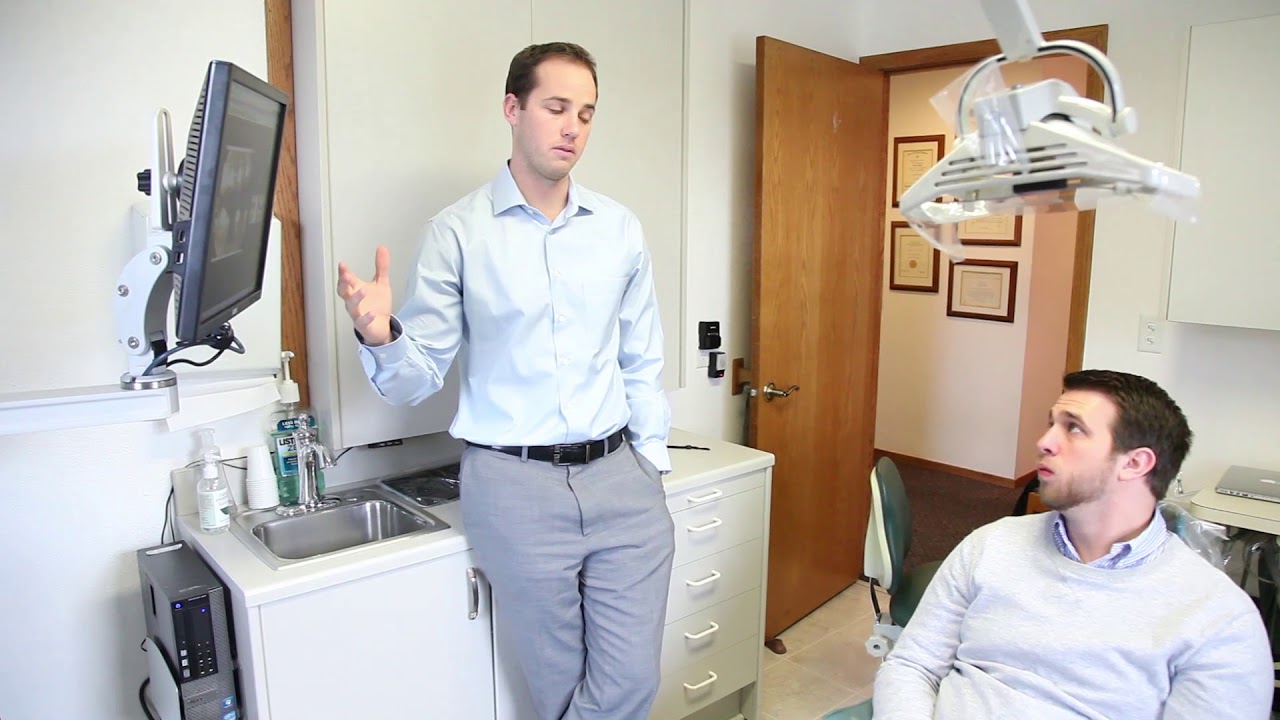 When a dental emergency occurs, you may be tempted to delay calling your dentist in Longmont; however, by doing so, it could end up costing you your tooth. To help save your tooth from an extraction, it is best to call your dentist right away for a same-day appointment, then react accordingly at home to help promote the survival of your tooth.
Dr. Maurer understands just how frightening a dental emergency can be, which is why he strives to provide the urgent services that you need while helping to ease your worries. With a commitment to his patients, his emergency policy will get you in as soon as possible to address your pain while creating the customized treatment plan that you need to stop your discomfort quickly.
The Most Common Dental Emergencies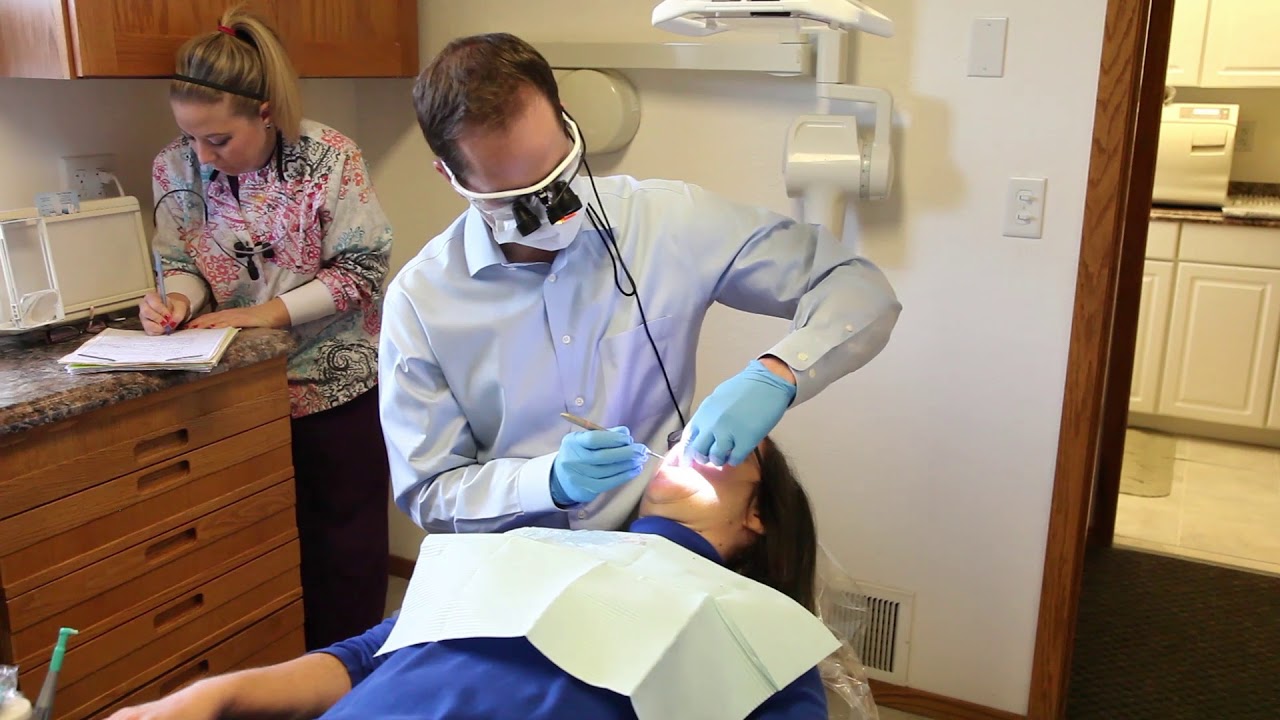 Very few things are as frightening as a dental emergency arising out of nowhere. However, it's imperative that you remain calm and collected so that you can make wise decisions. While our team can provide basic first-aid advice over the phone, it's beneficial if you have some of that information in your head beforehand so you can better handle the situation until you reach your dentist. Whatever your situation may be, call us as soon as you can to schedule an appointment. In the meantime, here are some tips on how to handle common dental emergencies from your Longmont, CO emergency dentist.
Understanding the Cost of Dental Emergencies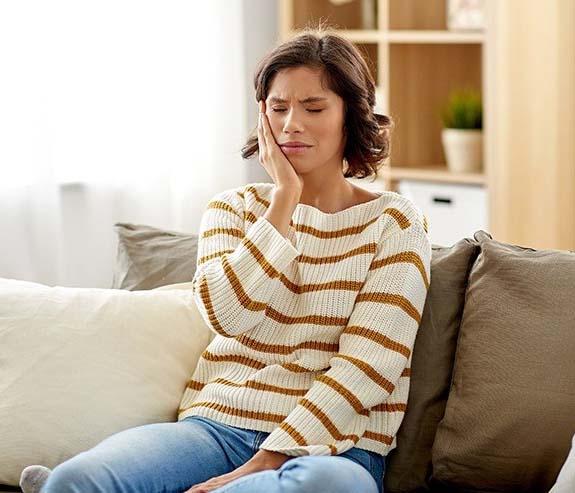 At Longmont Complete Dentistry, our team believes in providing immediate care to those in need at an affordable price. When a dental emergency occurs, the last thing we want you worrying about is whether you are financially able to treat the problem. Your oral health should never be placed on the back burner simply because you are uninsured or are unable to pay in full. This is why we will go above and beyond to help you through the payment process. From filing any necessary paperwork and claims on your behalf to identifying other available options to help you stay within your budget, you can feel confident that you will not only get the dental care you need but the customer service you desire. To find out more about how we can better assist you in budgeting for the cost of dental emergencies in our Longmont, CO dental office, contact our dental office today!
What Factors Can Influence the Cost of Emergency Dental Care?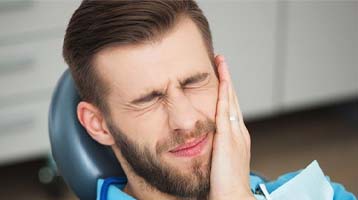 Since dental emergencies come in all shapes and sizes, so does the restorative care that is required to fix the problem. It's no surprise that costs can vary depending on the type of injury and treatment you need, which is why your consultation is so important. During this time, you will receive a full examination that will determine your cost estimate.
Some of the most common factors that you should be aware of include:
Dental Office Location – If the cost of living is higher in a particular area, you can expect services to cost a bit more.
Insured or Uninsured – If you have dental insurance, you will pay much less than someone uninsured.
Required Treatment – Depending on the problem you're experiencing, your dentist in Longmont will recommend one or more possible treatment options, each of which will come with its own cost.
Financial Options Available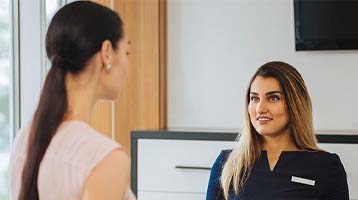 Drs. James and Dan Maurer are pleased to be in-network providers for both Delta Dental and some Anthem insurance plans. Should you possess an alternative dental insurance plan or none at all, we can still help you receive the care you need by helping you enroll in CareCredit, a third-party financier that offers low and no interest payment plans. By choosing this type of financing, you will be able to move forward with treatment that is affordable and closely matches your budget.
Don't Wait to Give Us a Call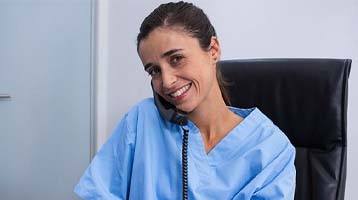 The reason you are highly advised to undergo a consultation with a member of our team is that:
We will thoroughly examine your oral cavity and determine the problem
You will receive a personalized treatment plan that explains the issue, proposed treatment(s), and estimated cost
You can discuss alternative options should you find that a particular treatment is outside of your available budget
Our dentists are here to make sure your oral health remains in the best possible condition and want to provide the best level of quality dental care possible. If you are concerned or have questions about a recommendation or treatment option, please do not hesitate to contact us.
Keys to Preventing Dental Emergencies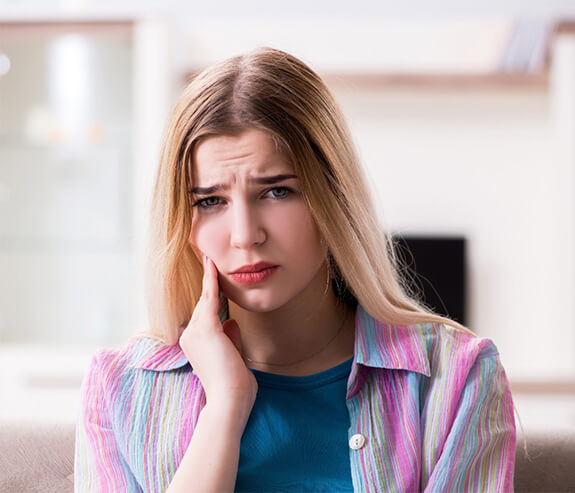 While not all dental emergencies are preventable, the majority of them can be avoided when you know the right steps to take day-to-day. Thankfully, these steps are relatively simple, yet extremely effective, as long as you practice them regularly. By doing so, you can save a lot of time in the dental chair, money on restorative treatments, and discomfort as a result of decay, infection, or dental injury. Read on to learn more and don't hesitate to give us a call if you're experiencing a dental emergency.
Visit Our Office Regularly for Checkups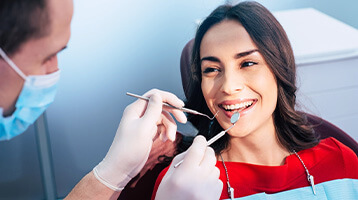 Staying on top of routine checkups is one of the best ways to catch dental problems early before they turn into dental emergencies. This is why brushing and flossing are not necessarily enough to reduce your risk to the fullest. During exams, we can not only provide treatment for smaller problems before they turn severe, but offer tips on how to improve your at-home oral care if needed. Prevention is the key to avoiding higher oral healthcare costs, and routine checkups are one of the most affordable steps to achieving this.
Maintain Positive At-Home Oral Hygiene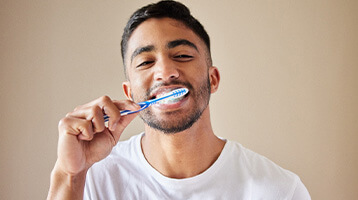 Brushing twice a day for at least two minutes at a time and flossing once a day are two of the most important habits you can have for your long-term oral health. After all, you aren't going to be able to come to our office every day for a cleaning! That means you'll have to stay vigilant to prevent buildup of plaque on your teeth and gums. If you don't, decay and infections can develop, putting you at greater risk of cavities, inflamed and irritated gums, and even tooth loss in the most severe circumstances.
Stick to a Nutritious and Balanced Diet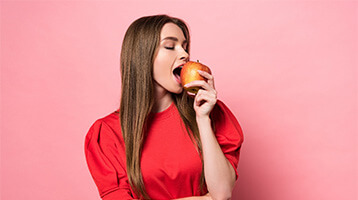 On top of practicing brushing, flossing and visiting us for checkups, you'll want to have a diet that is conducive to long-term oral health. For example, eating lots of fruits, vegetables, dairy products, and lean proteins will give your mouth the vitamins and nutrients it needs. In contrast, sugary and starchy foods make it easier for oral bacteria to produce plaque acids that erode teeth and create an acidic environment inside your mouth.
Wear a Mouthguard When Playing Sports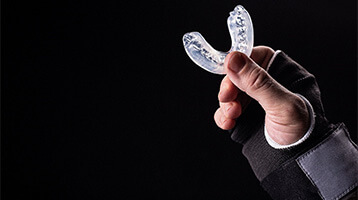 There are two types of mouthguards available: sportsguards and nightguards. Both carry very specific functions. If you're someone who is quite active and plays contact sports like football, basketball, soccer, or other activities where the risk for sudden impact is high, wear a sportsguard. If you have a teeth grinding habit while you sleep, a nightguard will give you extra protection and reduce the risk of unconsciously chipping, cracking, or wearing down teeth.
Use Tools to Open Packages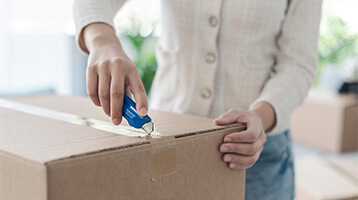 Your teeth is not a tool designed to perform tasks around the house. For example, you should never bite your fingernails or open packages, bottles, and containers with your teeth. Keep the right tool nearby so you aren't inclined to use your mouth. Furthermore, you should avoid chewing on ice cubes, hard candy, popcorn kernels and other hard foods that can damage teeth.
Call Your Trusted Emergency Dentist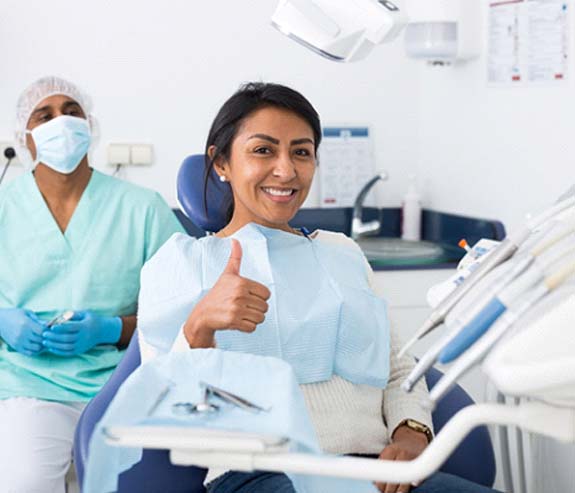 At Longmont Complete Dentistry, we know just how frightening a dental emergency can be. We are here for you during the difficult times. Our safe and welcoming dental office will provide you with the fast and effective care that you need for quick relief.
No matter if you have a sudden toothache or something caught between your teeth, we are here for you. Contact our dental office right away to schedule your appointment. If you are not sure if you are having a dental emergency or do not know what to do for an unexpected dental problem, contact our dental office to speak with a member of our team. We are more than happy to offer advice and guidance to give you the peace of mind that you need.
Dental Emergency FAQs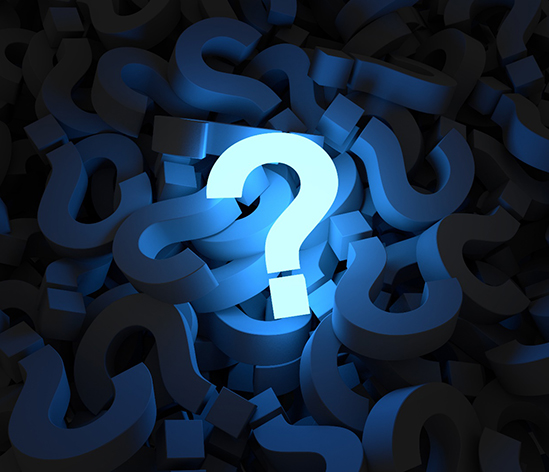 Life comes at you pretty fast, and sometimes dental emergencies can occur out of the blue. However, that doesn't mean you're helpless during these situations! Upon suffering any sort of dental emergency, you might have questions about how to address the situation. Below we've included some of the most commonly asked questions about dental emergencies along with our responses. If you or a loved one has sustained a dental emergency, the team at Longmont Complete Dentistry is here to help. Don't hesitate to contact our office for assistance!
Will My Toothache Go Away on Its Own?
Sadly, toothaches do not tend to simply vanish on their own. In fact, they often get worse without treatment! Sometimes the pain can dissipate if it was caused by something like an object lodged between your teeth; but more often than not, the pain is the result of an underlying infection that will only progress without professional care. In some cases, the pain might also seem to magically disappear if the internal nerve tissue has been damaged. This could be a sign of an infection that needs immediate dental attention. If your tooth has been hurting for more than a day, you should reach out to us for assistance right away!
What Are Some Tips for Sleeping with a Toothache?
If you're unable to seek emergency treatment until the next day, there are a few things you can do to make sleeping with a toothache a little easier:
Elevate your head by propping an extra pillow or two underneath it. This will lessen any painful swelling around the tooth.
Take over-the-counter painkillers around an hour or so before going to bed to assist with reducing pain and inflammation as you try to fall asleep.
Applying a cold compress or ice pack over your mouth before bedtime can slightly dull your pain.
You might also consider some home remedies including applying a used tea bag, clove oil, or a small amount of vanilla extract to the affected tooth and surrounding gums.
Should I Go to the Emergency Room for a Dental Emergency?
Generally, you should not go to the emergency room for a dental emergency. If this seems counterintuitive, it isn't! Simply put, emergency rooms and their personnel often don't have the necessary resources or means to deal with toothaches or other oral injuries. While they can provide you with pain medication or antibiotics, it's always going to be in your smile's best interest to visit an emergency dentist first, as they'll be able to provide pain relief and address the root of the issue. That said, it's important to note the exceptions to this rule: broken or dislocated jawbones, serious cuts and lacerations, and swelling that impacts your ability to breathe or swallow should be treated at an emergency room.
What Should I Store Inside of My Emergency Dental Kit?
One of the best ways you can prepare yourself for a dental emergency is by having an emergency dental kit ready to go. This doesn't have to be anything fancy, but by including at least some of the following items, you're adequately preparing yourself for the unexpected:
Cotton balls and gauze pads.
A small plastic container (for displaced teeth or restorations).
Over-the-counter pain medications such as Ibuprofen.
Dental wax.
A card with your emergency dentist's contact information.