Children's Dentistry – Longmont, CO
Healthier, Happier Smiles
At Longmont Complete Dentistry, we offer children's treatments for the youngest member of your family. We believe in the importance of starting early when it comes to achieving a healthy smile, so when your little one's first tooth pops through or by the time they are the age of one, it'll be time to schedule an appointment. It's not always easy finding a dentist for kids that you can trust, but allow us to assure you that our dental professionals have your child's best interest in mind. Providing a welcome and warm environment, we will make sure they are comfortable and confident enough to ask questions and inquire about the way we approach different types of treatment. Let us take care of their smile and put them on the path to optimal oral health. Call us today to schedule an appointment for children's dentistry in Longmont, CO.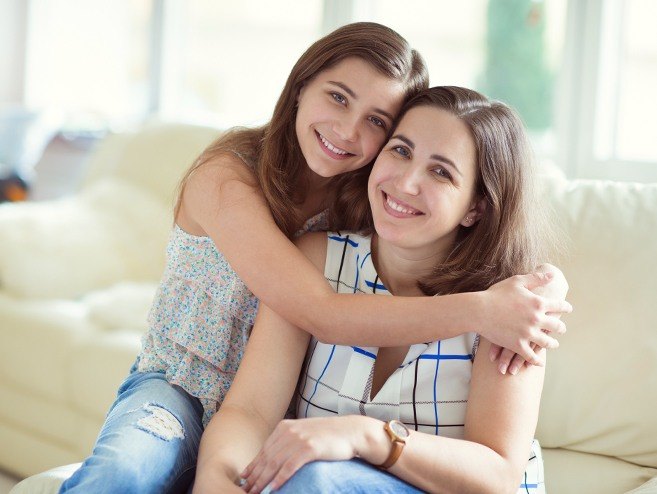 Why Choose Longmont Complete Dentistry for Children's Dentistry?
Effective Cavity-Prevention Treatments
We Accept Dental Insurance
Friendly & Warm Dental Staff
When Should Children First See a Dentist?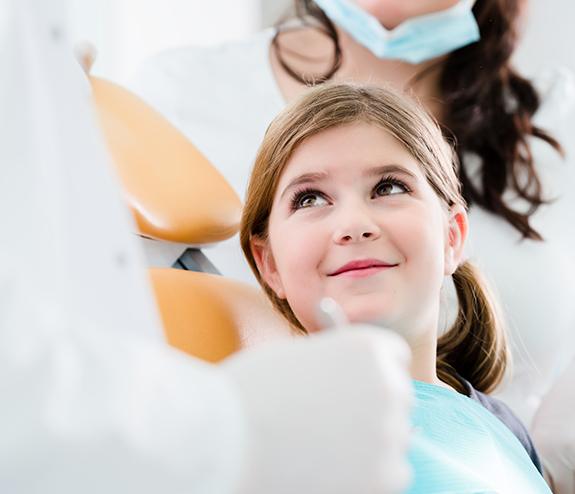 The ADA recommends that parents schedule their child's first dental visit either by the time they turn one or when the first tooth erupts. It's up to you as to when you want to bring your little one in to see us, but adhering to these guidelines will help to benefit your child when it comes to reducing any anxiety or fear that may be associated with the dentist's office.
What Happens During a Child's First Visit?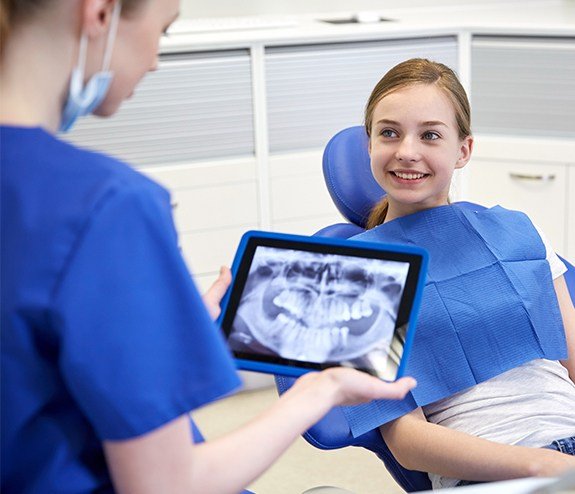 The first dental visit is designed to allow your child and our team to become familiar with each other. It's important that we have the opportunity to learn more about your little one as well as allow them the chance to become familiar with the sights, sounds, and faces of our dental office.
In addition, we will gently examine their teeth and gums to ensure everything is growing and developing accordingly. We will also check for any signs of early tooth decay. One of our skilled dental hygienists will carefully clean and remove any plaque or tartar build-up before giving their smile a final polish. We will be happy to provide valuable techniques and advice on how to take care of their smile at home, too!
Tips for Helpful At-Home Dental Care for Children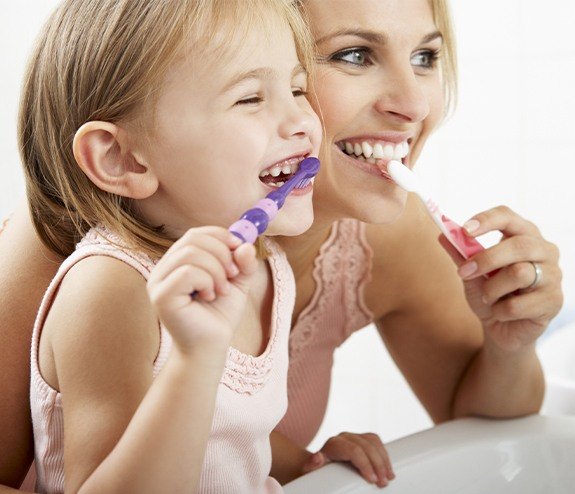 If you're looking for ways to improve the health of your child's teeth and gums at home, here are a few useful tips you should consider:
Make sure they brush for two minutes, twice a day. If it would help, take them to the store and let them pick out their own toothbrush.
Ensure they're flossing their teeth at least once a day. It's important they be gentle, so try a waxed dental floss.
Implement a reward system for when they brush and floss their teeth. Stickers, a trip to the park, or picking their favorite movie to watch can encourage and inspire them to take care of their oral health.
If you're worried your child won't engage in their oral hygiene routine, opt to make brushing, flossing, and rinsing a family affair.
Set a two-minute timer to help your little one brush the appropriate amount of time or better yet, play their favorite song.
Kid-Friendly Dental Services Offered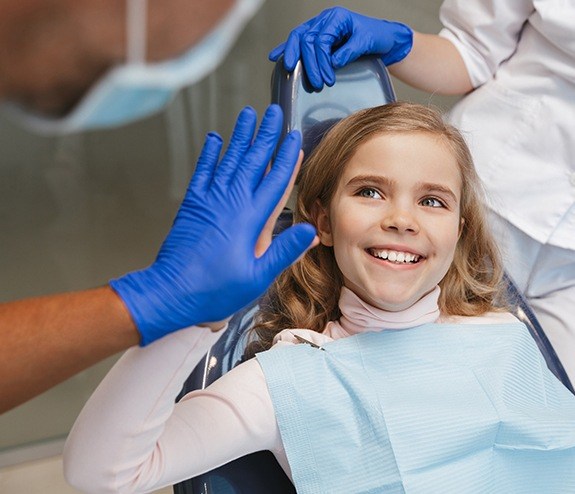 Dental Checkups and Cleanings
Dental Sealants
Fluoride Treatment
Mouth Guards
Tooth-Colored Fillings
Emergency Dentistry
Sedation Dentistry
Children's Dentistry Frequently Asked Questions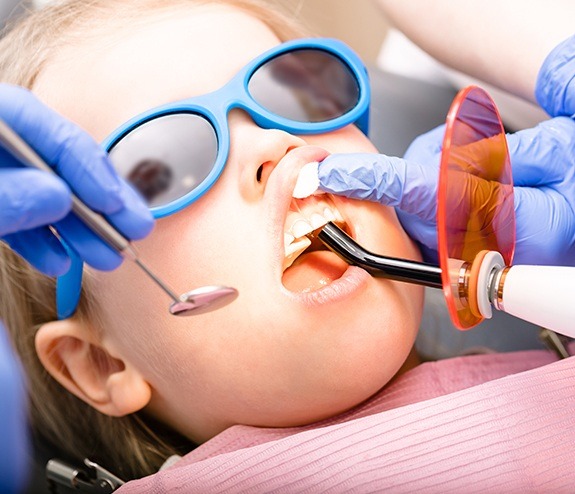 As a parent, very few sights fill you with joy quite as much as seeing your child smile. In order to keep their pearly whites healthy and bright, it's important that we all work together to teach them how to take good care of their teeth. You might understandably have a few questions about how to ensure your little one has optimal oral health. Don't worry; our team here at Longmont Complete Dentistry has decided to answer some of our most frequently asked questions about dentistry for kids below.
How can I prepare my child for their first dental visit?
The most important thing to remember when getting your child ready for their first dental appointment is to maintain a positive attitude. Kids are intuitive. If you feel any apprehension about going to the dentist, they'll pick up on that and start feeling afraid or nervous. Before your visit, take your little one on a virtual tour of our dental office to get them acclimated to the dental office. Explain to them how important it is to keep their teeth healthy, and that dentists help them do just that. Remember that our dentists are specially trained to deal with even the most anxious or uncooperative kids, so rest assured they'll be comfortable at their appointment.
Why do baby teeth need such special care if they're just going to fall out?
Baby teeth, also known as primary teeth, are actually important to your child's development. They help them chew, speak, and talk easily and naturally. Additionally, they reserve space in the jaw for the underlying permanent teeth. If a child loses a tooth prematurely, whether due to trauma or decay, the adjacent teeth may drift to attempt to fill in the gap, causing the adult teeth to grow in at awkward angles that may require orthodontic treatment in the future. Because of this, it's crucial that you and your child care for their baby teeth until they're ready to fall out naturally.
What's the best way to clean my infant's teeth?
As soon as your infant comes home from the hospital, it's a good idea to wipe their gums with a clean damp washcloth every day. Once their first tooth erupts, use a toothbrush with a small head and soft bristles to clean it at least twice daily. Start flossing as soon as your little one has two teeth that touch.
When can my child brush their own teeth?
You should continue brushing your child's teeth for them until they're mature enough to handle that responsibility on their own, which usually occurs around age seven or eight. We'll be more than happy to help you determine when your little one is ready for this.