Dental Implants — Longmont, CO
Achieve a Beautiful and Natural Smile!
Dental implants are an advanced solution to tooth loss that replaces the tooth root in addition to the visible crown in your smile. Thanks to advances in modern dental technology, you can have a titanium implant surgically placed into your jaw and permanently integrated with the jawbone. When it comes to long-term solutions for tooth loss, no other option can truly compare to the durability, functionality and reliability of dental implants in Longmont, CO. To learn more or schedule a consultation to speak with Dr. Dan at Longmont Complete Dentistry, contact us today!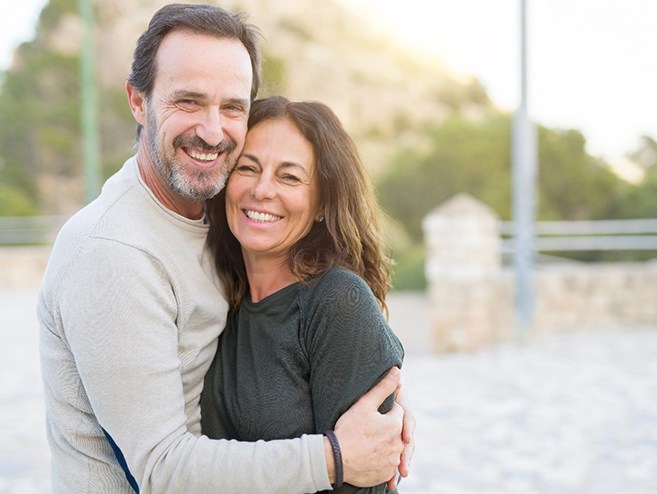 Why Choose Longmont Complete Dentistry for Dental Implants?
Places and Restores Implants Entirely In-House
Modern All-on-4 Tooth Replacement Technology
Additional Dental Financing Options Available
What Are Dental Implants?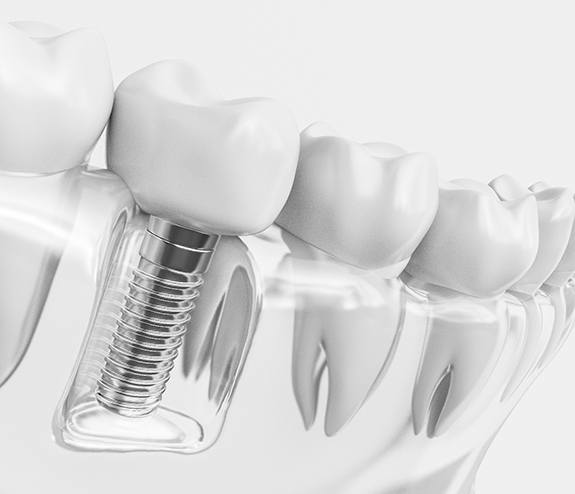 Your implant dentist in Longmont can replace both the root and crown of your tooth. An implant post is surgically placed into your jawbone to act as a new root. An abutment is connected to the post to attach a custom-made crown, bridge, or denture. With the right aftercare, your new smile can last for several decades. Because of their versatility and functionality, dental implants have become the preferred treatment for missing teeth. By replacing both the root and the crown, there are several advantages that are not possible with a fixed bridge or denture.
The 4-Step Dental Implant Process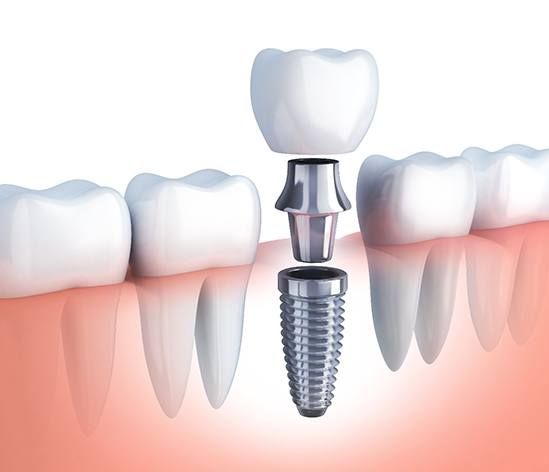 The process of getting dental implants is a fairly complex one; it involves multiple appointments over the course of several months. At Longmont Complete Dentistry, we make this treatment easier by being able to perform every step of the dental implant process right here in our office. This makes your experience more convenient, comfortable, and affordable than most other general dental practices that have to refer their patients to outside oral surgeons. We'll go over the details of your treatment plan during your consultation, but for now, here's a basic outline of how dental implants work in Longmont.
Initial Dental Implant Consultation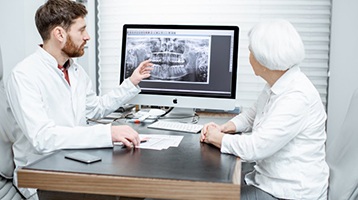 This first appointment sets the foundation for your dental implant treatment. Our team will capture detailed images and impressions of your mouth, find out any relevant information about your medical history, and check for any untreated oral health concerns. If we find gum disease or tooth decay, we'll have to address those issues before moving forward. We may also need to schedule a bone grafting procedure if you've experienced bone loss in your jaw; otherwise, your implants won't have the strong foundation they need to thrive. Once we've determined that you're a good candidate for dental implants and any preparatory procedures are taken care of, we can start planning your placement surgery.
Dental Implant Surgery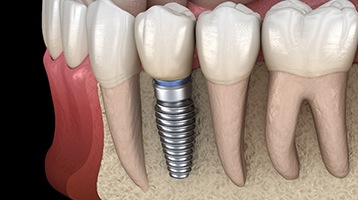 For the surgical portion of your treatment, you can relax knowing that Drs. Dan and James Maurer can handle this step themselves. You can receive your new teeth in the same dental office and with the same team you're already familiar with.
The procedure involves making small incisions in your gums and using them to insert the implant posts at precise, pre-determined angles and locations in your jaw. Then, your implant dentist in Longmont will suture your gums closed and send you home to begin healing.
Dental Implant Osseointegration & Abutment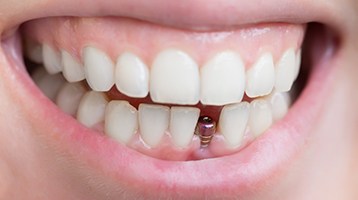 In the three to six months after your surgery, the near-magical process of osseointegration will occur. Because dental implants are made from biocompatible materials like titanium, they're able to merge with the bone tissue in your jaw. This fusion allows the implants to function just like your natural tooth roots and provide amply support for your replacement teeth.
Following osseointegration, you'll undergo another surgical procedure. Our dentists will expose the tops of your implants and secure metal connectors called abutments onto them. Abutments are what allow your implant to keep your restorations firmly in place. It should take a couple or weeks or so to heal from abutment surgery.
Delivery of Dental Implant Restoration(s)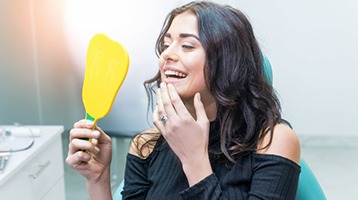 At long last, it's time to receive your brand-new teeth! Once you've recovered from your abutment procedure, we can install your crown, bridge, or denture on top of your dental implants in Longmont. This restoration will have been customized by a dental lab in order to mimic the look and feel of your natural teeth. After you've completed the dental implant process, no one outside of our dental team should be able to tell that your implants aren't the teeth you were born with!
Benefits of Dental Implants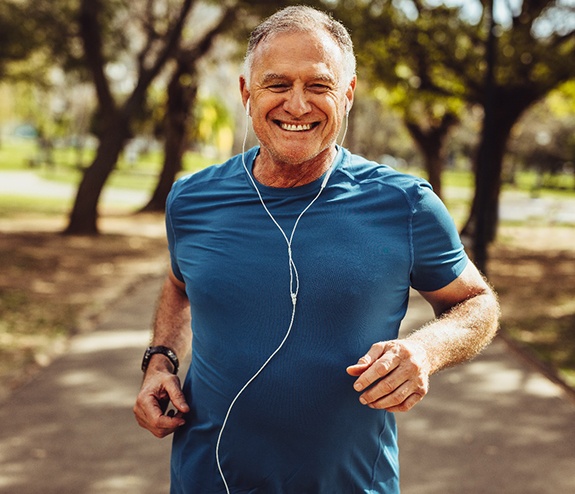 When it comes to replacing missing teeth, Drs. Dan and James Maurer almost always recommend dental implants. Because this solution rebuilds the root structure of a tooth as well as its crown, implants deliver longevity, durability, and natural-looking appeal that traditional options simply cannot achieve. Read on to learn more of the unique benefits of dental implants in Longmont.
Day-to-Day Benefits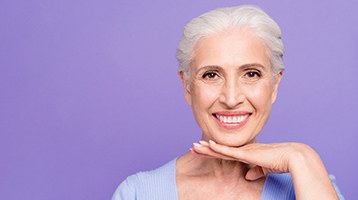 When you're chewing your favorite foods with dental implants, the titanium post that's integrated with your bone will transfer those forces throughout the jaw. This stimulates the jaw and helps you maintain a stronger biting force overall. Furthermore, keeping a balanced, nutritious diet is much easier when you have dental implants.
Poorly fitting dentures notoriously slide around in your mouth, creating speech problems, difficulties chewing, and generally embarrassing moments. Since dental implants are firmly rooted in the jawbone, you can trust that they'll remain in place.
Once the dental implant process is complete, your new smile will appear virtually indistinguishable from your old one. Thanks to the lifelike materials we use to craft your restorations, no one should be able to tell that you even have dental implants!
Health Benefits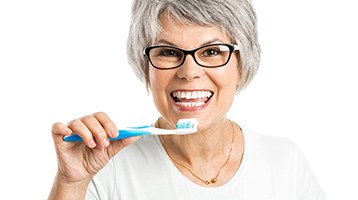 Dental implants in Longmont are strong enough to anchor restorations on their own, which means you do not need to buff down existing teeth to hold larger restorations. For example, two implants can hold a bridge of three teeth without affecting the structure of nearby teeth.
The moment teeth are lost, alveolar bone inside the socket begins to resorb back into the body. Over time, this affects the overall shape of your jaw and dramatically influences your biting force, making it more difficult to chew tough or crunchy foods. When a dental implant is integrated inside the jaw, your jaw will maintain its natural shape, bone resorption will cease, and you'll reduce the risk of losing more teeth later on.
Few habits are more frustrating than cleaning a denture. Not only is denture maintenance cumbersome, but it can be all too easy to drop or damage the prosthetic. Dental implants are fixed devices, so there's no reason to worry about practicing any special care to keep them in good condition and promote better oral health. Simply brush twice a day, floss daily, and visit your implant dentist in Longmont once every six months for cleanings and checkups.
Long-Term Benefits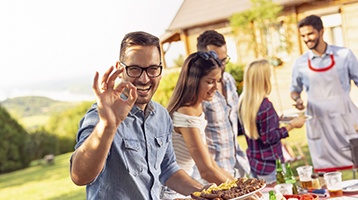 Since dental implants have the potential to last for the rest of your life, they're a better financial investment than a bridge or denture that would have to be replaced every few years.
Advanced tooth loss has been associated with medical issues like cardiovascular disease, diabetes, and an overall shorter lifespan. Dental implants fulfill every function of your natural teeth, so it's not a stretch to assume they would reduce these risks.
Dental implants have the highest success rate of any tooth replacement method. After 10 years, more than 95% of dental implant patients are still enjoying their new teeth!
Who Dental Implants Can Help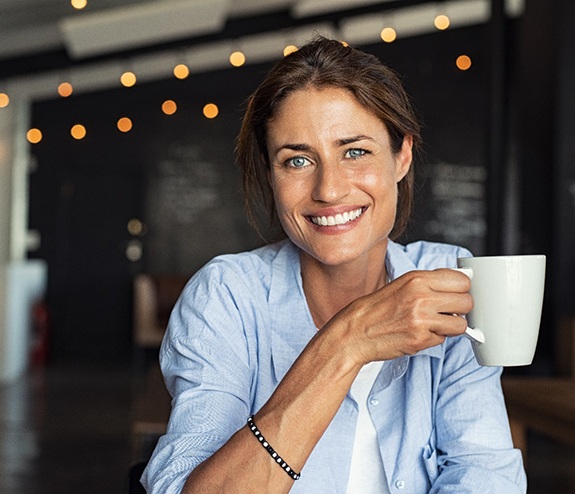 Dental implants are an incredibly versatile tooth loss solution. Whether you're missing a single tooth or an entire arch, we can use dental implants to rebuild your complete, confident smile. Practically any healthy adult with a strong jawbone can qualify for this treatment, but we'll ensure that you're a good candidate during your initial consultation. If you have oral health problems, inadequate jawbone density, or any other issue that could threaten the success of your dental implants, we'll work with you to address them and get you ready for your brand-new smile.
Who Is a Good Candidate for Dental Implants?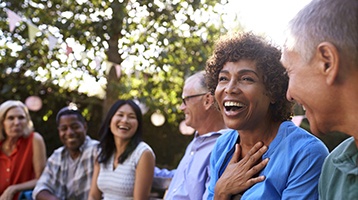 During you consultation, we'll be checking for three main things to see if dental implants are a good choice for you:
Good overall health, since placing dental implants is a minor surgical procedure.
Great oral health, including no cavities or gum disease, which can jeopardize your treatment.
Adequate jawbone density, because your jawbone needs to be strong enough to fuse with and support your new dental implants.
If you're not considered a good candidate initially, there's no need to worry. You may simply need to complete one or two preliminary treatments to overcome these hurdles. For example, some patients require tooth extractions, gum disease treatment, or bone grafting before we can move on with their treatment.
Once you've healed from your preparatory procedures, we can get to work planning your treatment. We'll talk with you about how many dental implants you'll need as well as what kind of restoration depending on how many teeth you're missing.
Missing 1 Tooth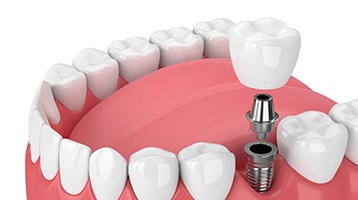 Replacing a single tooth is pretty straightforward. A single dental implant can be inserted into the jawbone where the missing tooth's roots once were. Then, a single custom-made crown is attached to the top via an abutment. The end result will look, feel, and function just like a natural tooth!
Missing Multiple Teeth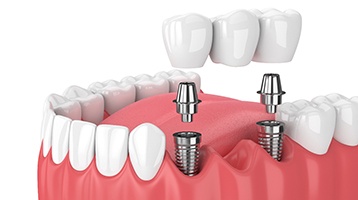 To replace several consecutive missing teeth, we can use an implant bridge. Instead of altering your remaining healthy teeth like you would need to for a traditional bridge, we'll place a dental implant on either side of the gap to support your new teeth between them. Multiple missing teeth around the mouth can be replaced by individual crowns, but more extensive tooth loss may be better treated with a partial denture that is anchored in place with a few selectively placed dental implants.
Missing All Teeth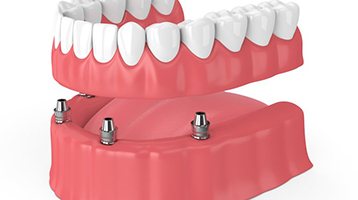 Are you missing all your teeth? Are you tired or frustrated with your full denture always slipping out of place? We can give you a complete, comfortable smile with implant dentures! This type of denture is far more stable and functional than traditional removable options, and they last a significantly longer time.
If you don't have enough jawbone density to support 6-8 dental implants for an implant denture, All-On-4 dental implants may be perfect for you. This unique method can anchor a full denture securely in place with just four dental implants in strategic positions around the mouth. This way, you may be able to skip a necessary preliminary bone grafting and still enjoy all the benefits of an implant denture.
Understanding the Cost of Dental Implants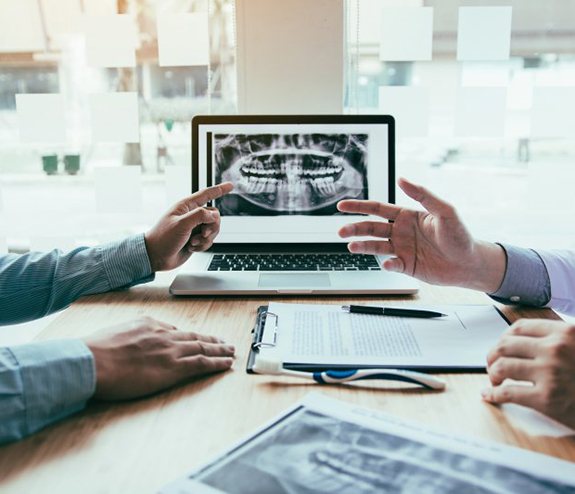 If you're missing one or more teeth and don't want to settle for a denture or bridge, dental implants are the best solution in dentistry to date. Their durability and longevity make them ideal as a long-term solution for tooth loss. But one of the most common questions people have about dental implants is their cost and what the best way to pay for them includes. While providing an exact cost is not something any dentist can do without a more thorough consultation, you can learn how the price of treatment is most likely to be determined. Our team at Longmont Complete Dentistry will do our best to make your dental implant treatment as affordable as possible. Whether it's maximizing your dental insurance benefits or providing flexible financing, we're here to help you. Contact our dental office to speak with either one of our dentists and schedule your consultation to discuss the cost of dental implants in Longmont.
Preliminary Treatments & Dental Implant Surgery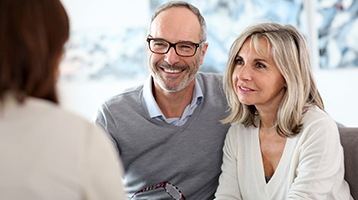 Dental implants are considered to be one of the more complex treatments in dentistry for a number of reasons. Every person's needs are different, which means what will be needed for your specific treatment may not be needed for someone else. This is best exemplified through preliminary treatments like bone grafts and sinus lifts, which both influence the bone's ability to receive implants and integrate properly. Also, periodontal therapy and tooth extraction may be necessary depending on the status of your gum and tooth health. This is just one of the reasons why the consultation and planning stages of implants require time and attention to detail before your surgery can begin.
Of course, your dental implant surgery is an added component of the overall cost. Fortunately, because we place and restore your dental implants in-house, this will prevent you from having to pay a separate fee for an outside specialist.
The Parts of Your Dental Implant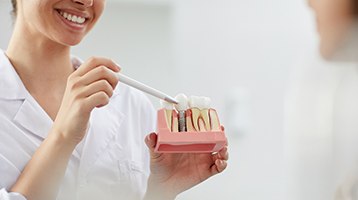 Part of the estimate you'll receive for your dental implant treatment is the various parts of the actual dental implant. These include:
Materials Used: Depending on the choice made by your implant dentist in Longmont, you will likely receive either titanium or zirconia dental implants.
The Number of Implants: How many teeth you have missing will be dependent on how many dental implants you will need to ensure a complete and fully functional smile.
The Brand: Dental implants are like cars and other products, as there are many different brands. Our team will go over which manufacturer we use when providing dental implants to ensure you are aware that you'll receive the highest quality prosthetics available.
The Type of Restoration You Need: Coinciding with the number of implants you will need is the type of restoration you will receive. If only one tooth is missing, a single titanium post will cost much less than a full denture to replace an entire arch.
How Dental Implants Can Save You Money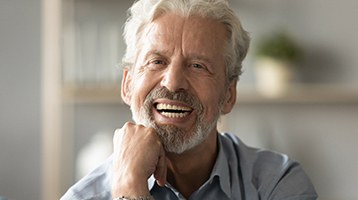 Keep in mind that dental implants are considered a long-term investment. In many ways, they tend to be more cost-effective than other tooth replacement options (i.e., dentures or bridges) because they typically last anywhere from 25 years to a lifetime. This is significantly longer than both bridges and dentures, which tend to last 10 to 15 years and five to seven years respectively before needing to be replaced. Apart from their longevity, dental implants in Longmont also do not require buying dental adhesives or special cleaning supplies to remain healthy.
And if you're still wondering if they're worth the investment, it's important that you consider how effective they are when it comes to lowering your risk for systemic issues that are commonly associated with tooth loss. The potential for heart disease, osteoporosis, and even diabetes can be significantly reduced when choosing dental implants.
Does My Dental Insurance Cover Dental Implants?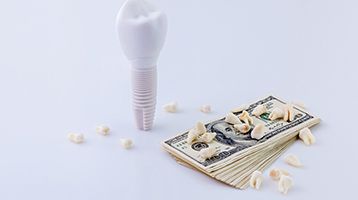 Most dental insurance companies don't cover the cost of dental implants. This is because they are still classified as a cosmetic treatment by most plans. Regardless, our dental office will help you go over your current insurance plan and maximize the benefits you're entitled to. We're in-network with Delta Dental and several Anthem plans and are more than happy to file claims on your behalf.
Making Dental Implants Affordable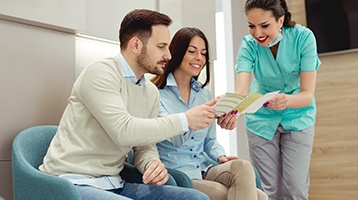 Our dental office also provides financing via CareCredit, which builds payment plans for dental treatments. Whether you qualify for a low or zero interest plan, you can easily pay for more expensive care while staying well within your budget! You can learn more about the process here.
Dental Implant Salvage
Even though dental implants maintain a 95% success rate on average, even after a decade of use, they can still fail. In rare instances like these, you may notice your tooth replacement feeling uncomfortable. If this is the case, don't hesitate to give our office a call. In the event your dental implant is failing, either as a result of poor oral habits, physical injury, or another issue, there may still be a chance that your dental implant can be salvaged.
Dental Implant Technology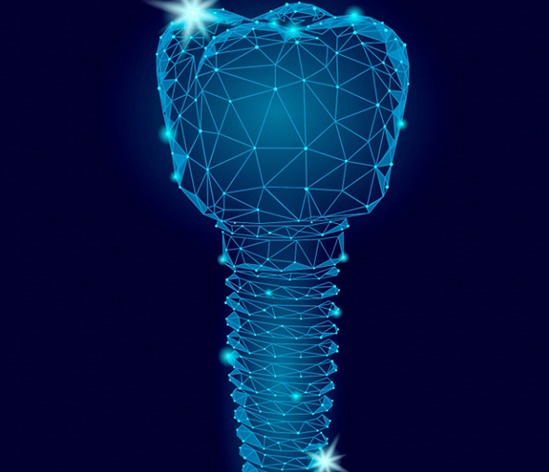 Dental implants are the most lifelike tooth replacement option, and since they're securely placed into the jawbone, they have the potential to last a lifetime! Placing one or more dental implants in precisely the best position for maximum strength and stability requires a precise surgery that we're proud to perform right here in our office. That's why we use a state-of-the-art 3D CT cone beam scanner to map out your mouth and plan your procedure. Read on to learn more about this advanced piece of dental implant technology.
What Is a 3D CT Cone Beam Scanner?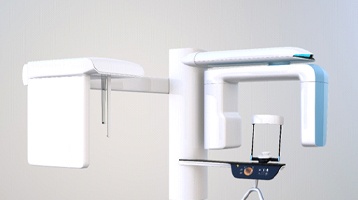 When it comes to looking at bones, digital X-rays are typically a good option to use for almost anywhere in the body. However, when it comes to inspecting your jawbone for dental implant placement, two-dimensional images simply won't cut it. Fortunately, the 3D CT cone beam scanner can supply all the extra details needed to ensure your dental implant placement is as successful as possible.
Using its unique cone beam radiography, a 3D CT cone beam scanner captures detailed, three-dimensional images of your mouth. Not only does it show your jawbone and the roots of your teeth, but this advanced imaging system can also show nerve pathways, blood vessels, and other important features in your oral cavity.
Are 3D CT Cone Beam Scanners Safe?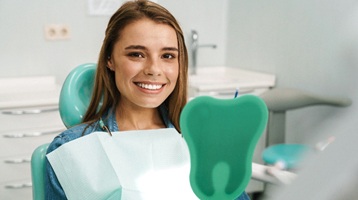 In short, yest, 3D cone beam imaging from a CT scanner is a safe and effective tool that's long been used in dentistry. In fact, dentists choose to use 3D CT cone beam scanners because they are faster, more efficient, and safer than traditional conventional CT scan. Conventional CT scan exposes patients to 10 times more radiation than a cone beam CT scan. However, it is important to note that the radiation from a 3D cone beam scanner will be more than that of digital X-rays. Nonetheless, we go above and beyond to ensure patients are kept as safe as possible while being scanned, and the benefit of a sturdy, reliable foundation for your dental implant that can potentially last a lifetime is well worth it!
How the CT Scanner Helps with Dental Implant Placement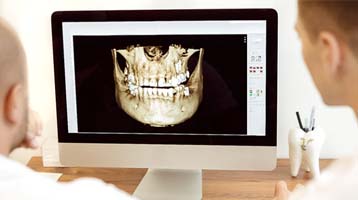 To use the 3D CT cone beam scanner to help plan your dental implant placement, you'll be seated in front of it and you'll place your chin in a specialized stirrup. You'll gently bite down on a brand-new bite guard to position your teeth and jaws correctly. Then, once everything is ready, the imaging portion of the machine will rotate completely around your head. Within just a few moments, it will have taken hundreds of images from various angles. These images are sent to a special processing software, which combines them and turns them into a 3D model of your jaws, teeth, and mouth.
This 3D virtual model will help us pinpoint the exact position for your dental implants that will give it the greatest chances of long-term success. It will also help us avoid any unpleasant surprises along the way so you can have a smooth and predictable dental implant placement surgery.
Dental Implant Post-Op Instructions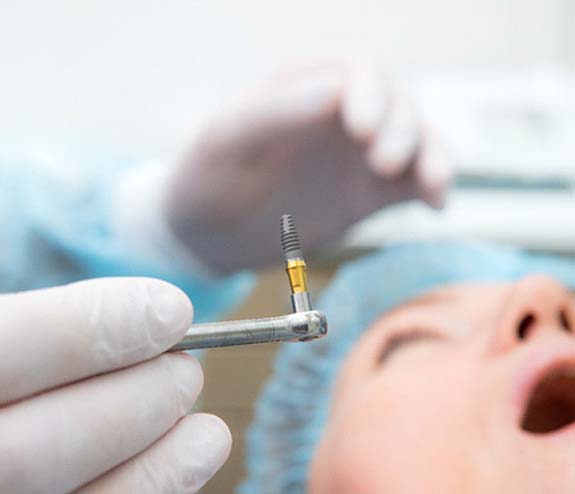 Since our dental team at Longmont Complete Dentistry is specially trained in placing dental implants, we can complete the entire process from start to finish in one convenient location. Following your surgery, we'll provide you with all the information you need to make a smooth sailing recovery. If you have any questions or concerns about the process, we're more than happy to address them to ensure you have as few complications as possible. Below, we've included some dental implant post-op instructions to help you navigate through the healing period.
What to Do Directly After Dental Implant Surgery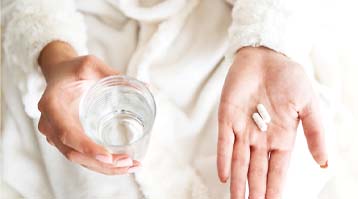 Dental implant surgery is one of the most taxing parts of the entire process. However, you can expect to make a speedy recovery with proper care and maintenance and be one step closer to having a fully restored smile.
While you recover, the most crucial to keep in mind is to leave the blood clot on your surgery site untouched. To do this, be sure to avoid:
Spitting (use tissues or swallow your saliva)
Drinking from a straw
Smoking or using tobacco products
Touching the surgical site with your fingers or tongue
Common Side Effects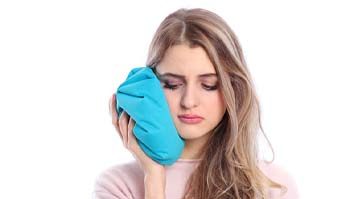 If you've never had oral surgery before, you probably don't know which symptoms are normal and which aren't. Knowing what to expect can help you better understand when you should be seeking help. Although you will experience some discomfort as you're healing, it should gradually fade with time. If it seems to be worsening, don't hesitate to reach out to us.
That said, here's what you can expect in the first few days following your procedure:
Intermittent Bleeding – You can manage your bleeding by placing a clean gauze over the area and applying light pressure. It can continue for several days after your surgery.
Swelling – This can occur for 72 hours following your procedure, sometimes over a week. You can reduce swelling and minimize discomfort by using a cold compress on the outside of your mouth.
General Discomfort – You can alleviate your discomfort by taking prescribed or over-the-counter pain medication.
Diet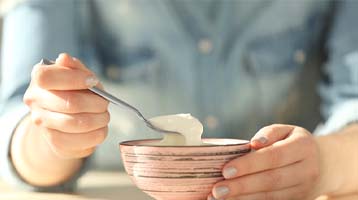 You'll need to stick to a soft-food diet for the first few days following your procedure. Here are some items you should stock up on before your surgery:
Mashed potatoes
Yogurt
Ice cream
Pudding
Soup (just make sure it's not too hot!)
Scrambled eggs
Pasta
You can return to a normal diet as soon as you feel up to it. However, you should still exercise caution around crunchy or tough foods and avoid chewing directly on the implant site.
Health & Oral Hygiene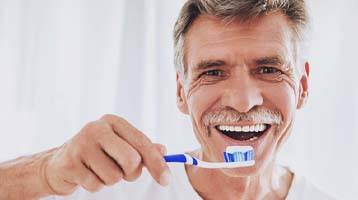 After dental implant surgery, it's incredibly important to take proper care of your gums and existing teeth. You must keep your mouth as clean as possible to avoid any complications. To do so, make sure you brush your teeth like you normally would (be careful around the surgical site) and rinse with warm salt water two to three times each day and after every meal. Avoid using any mouthwash that contains a high level of alcohol as it can irritate your oral tissues or dry out your mouth.
What to Do After Your New Teeth Are Attached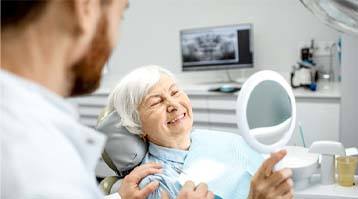 Once you're fully healed and the implants have successfully fused with your jawbone, you'll return to the office to complete the process. Your dentist will place your new crown, bridge, or denture and complete your smile! Some patients may experience mild sensitivity in the gum tissue after this step, but it can be alleviated with a prescription or over-the-counter medication. If you notice any bleeding or swelling, contact our team as those aren't normal side effects you should experience after the placement of your restorations.
Maintaining & Caring For Your Dental Implants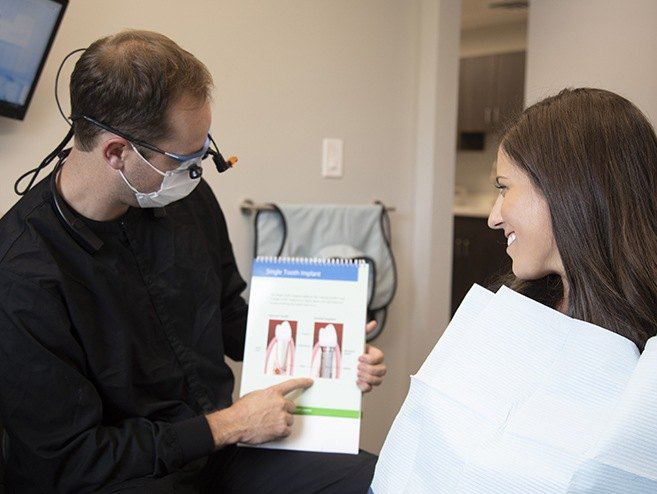 Once dental implants in Longmont have changed your life, you won't want to go without your new teeth again. When well-cared for, the implant posts can last for decades! Of course, just like your natural teeth, you'll have to give your new grin plenty of care and attention if you want to keep it for years to come. If you have concerns about maintaining your implants, call our dental office today; Dr. Dan has the answers you need for questions about dental implant maintenance in Longmont, CO.
Make Oral Hygiene a Priority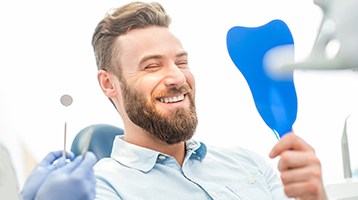 One of the most common reasons for implants to fail over both the short and long term is an infection known as peri-implantitis. This condition causes the gum and bone structure around the implant to become inflamed. If this inflammation doesn't go away, the underlying bone could lose its density, and the implant could fall out. Unfortunately, because the gums themselves cannot easily attach to the titanium posts, the tissue around an implant tends to be more prone to infection since there's more space for bacteria to nest.
In order to avoid peri-implantitis, oral hygiene needs to be one of your biggest priorities. Brush thoroughly twice a day, and don't forget to clean above and below the gum line. Use dental floss as well to get rid of bacteria and debris in the areas where a toothbrush can't easily reach.
Eat a Healthy Diet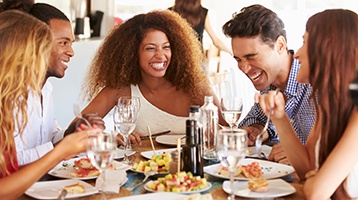 Oral hygiene matters, but so does diet when it comes to the long-term health of your dental implants. For example, you should take the time to include a wide variety of foods in your diet, including fruits, vegetables, dairy products and proteins. Furthermore, you should exercise caution when eating especially hard foods, such as popcorn, certain candies, and nuts, as they can still crack a tooth or dental restoration if you aren't careful.
Break Bad Habits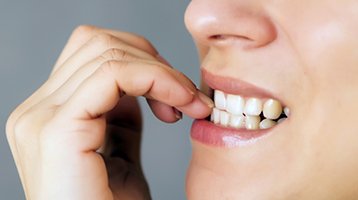 Your dental implants are strong, but they can still be damaged if you're not careful with them. For example, you should never bite down on objects such as fingernails, pen tips, pencils, or ice cubes. You should also avoid using your teeth to open packages and instead use either a box cutter or pair of scissors. If you need to open a bottled beverage, always use a bottle opener and never your teeth.
Wear a Mouthguard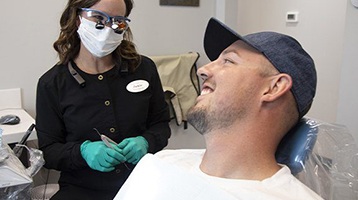 A severe jaw injury could end up loosening your implant, so you should take any and all necessary steps to keep your mouth safe. For example, if you grind your teeth at night (which we might find signs of during your regular checkups), you should get a nightguard to protect your implant from excessive pressure. And of course, if you play any kind of sport (regardless of whether it's high-contact or not), you should always wear a mouthguard while on the field.
Schedule Regular Dental Checkups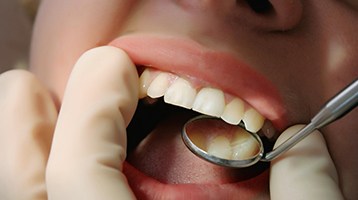 Unfortunately, there are many cases where you may not even realize there's a problem with your implants until it's too late; for example, peri-implantitis could have begun to develop without your knowledge. By visiting our dental office on a regular basis, we can help you detect these problems in their earlier stages. Ideally, this means the underlying issue can be treated quickly and the implant post can either be saved or ultimately replaced.
During a visit for dental implant maintenance (which usually occurs in conjunction with a regular checkup), we'll remove any plaque or tartar from the area above the gum line. We might also take X-rays, which can tell us if you're suffering from any bone loss.
Dental Implant FAQs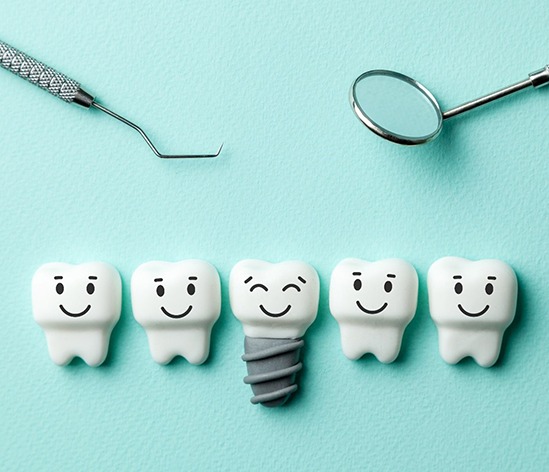 Dental implants are a preferred tooth replacement option because of their numerous benefits, but they are quite an investment. It pays to be well-informed before moving forward in the treatment process. Here are the answers to some of the most common inquiries we receive about dental implants in Longmont. If you don't see your question below, don't worry! Give us a call, and we'd be happy to get you the information you're looking for and get you started with an initial consultation.
How Long Do Dental Implants Last?
The lifespan of dental implants depends on the health and lifestyle choices of the patient. To ensure that dental implants last, it is important to brush, floss, and rinse with a mouthwash on a daily basis. Regular cleanings and checkups are also key as well as avoiding foods that are particularly hard or sticky. With proper maintenance, dental implants can last for 30 years or even longer. This is several times longer than other tooth replacement options, like traditional bridges or dentures.
Does Getting Dental Implants Hurt?
The jawbone doesn't have very many nerve endings and your mouth will be numbed with a local anesthetic before the procedure begins. You will also most likely be sedated, which will lower your body's ability to register pain. While the surgery shouldn't hurt, your mouth may be sore for a few days after your procedure. Take recommended over-the-counter and prescribed pain relievers as directed. Cold compresses can also help to lessen discomfort. If soreness worsens instead of subsiding after two to three days, give us a call!
Will I Have to Take Off Work for Dental Implant Surgery?
Most patients need to take one or two days off to get dental implants, but if your job is physically demanding, you may want to take at least three or four days. Heavy exercise can divert blood from the implant site and delay healing, so it is best to avoid. Every case is different, so your dentist will be able to give you a more specific recommendation for your specific needs.
Can I Get Dental Implants If I Smoke?
It's possible for smokers to get dental implants, but it's important to note that smokers have a higher rate of dental implant failure than nonsmokers. Smoking tobacco causes dry mouth, slows down healing, and can interfere with the implants' ability to fuse with the jawbone. Smoking also increases your risk for dry socket. If you smoke, you should quit for at least two weeks before your procedure and a minimum of two to three months afterwards. Of course, this is an excellent opportunity for you to give it up for good.