Dental Implants – Longmont, CO
Achieve a Beautiful and Natural Smile!
Dental implants are an advanced solution to tooth loss that replaces the tooth root in addition to the visible crown in your smile. Thanks to advances in modern dental technology, you can have a titanium implant surgically placed into your jaw and permanently integrated with the jawbone. When it comes to long-term solution for tooth loss, no other option can truly compare to the durability, functionality and reliability of dental implants in Longmont, CO. To learn more or schedule a consultation to speak with Dr. Dan at Longmont Complete Dentistry, contact us today!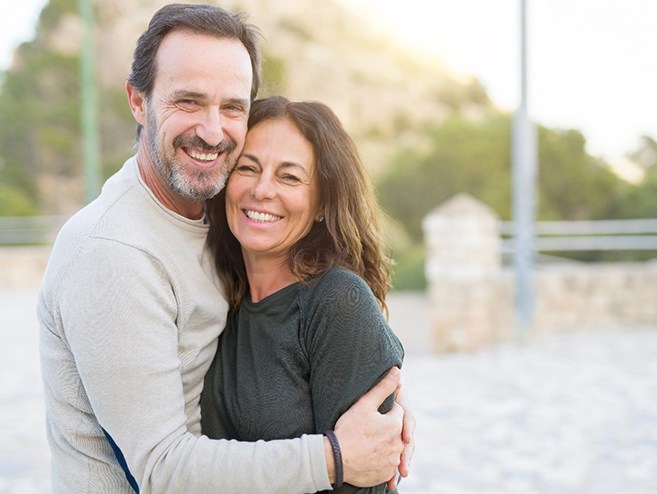 Why Choose Longmont Complete Dentistry for Dental Implants?
All-on-4 Implant-Retained Dentures Available
Replace One or All Teeth, Depending on Your Needs
Additional Financing Available
Benefits of Dental Implants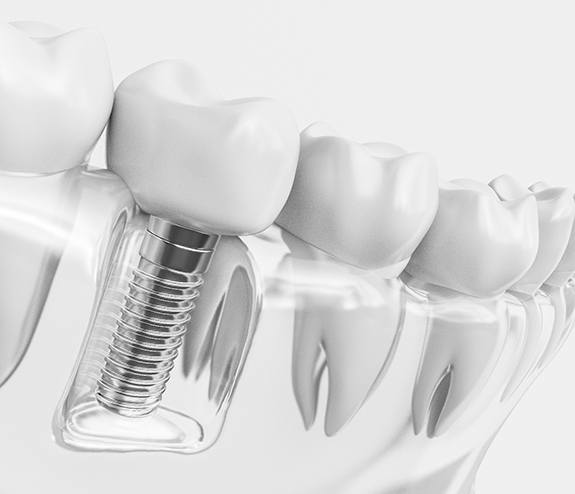 Replacing your teeth down to the root isn't only ideal because of its added durability and longevity. It's also the best for your oral health and your mouth's overall functionality. Since the implant undergoes osseointegration, which is a process that allows the titanium post to naturally bond with your jaw's healthy bone, you regain two important functions worth mentioning. These include bone stimulation and blood flow.
When the jawbone isn't being stimulated properly, the healthy available bone resorbs back into the body to areas where it can be better utilized. This causes the jaw to lose a lot of biting force and is the main reason why dentures and bridges don't feel as natural as implants. Furthermore, missing teeth reduces blood flow to the cheeks and face. This leads to premature sagging and hollow cheeks, making you look older than you actually are. Implants solve both of these problems simultaneously.
Finally, implants have continued to be successful for an overwhelming majority of patients, garnering a 95% success rate over a 10-year period. This not only proves their effectiveness at integrating with the body, but staying healthy when coupled with at-home care and routine dental visits.
Learn More About the Benefits of Dental Implants
Indications for Dental Implants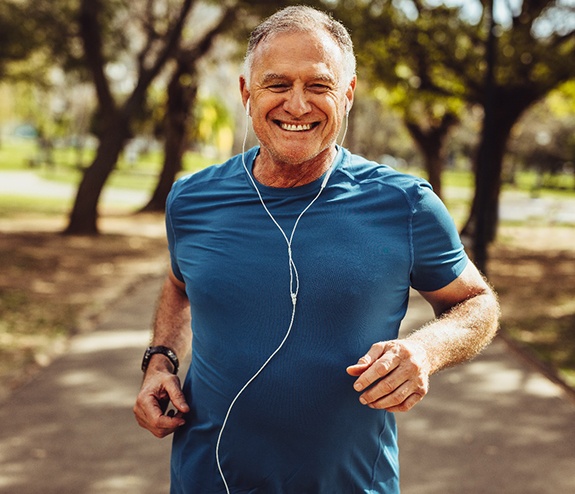 You may be surprised by how versatile dental implants truly are. Whether you're missing one tooth or several, we can make them work for you!
Missing Single Tooth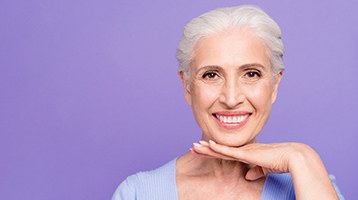 Replacing a single tooth is pretty straightforward. Only one implant is paired with a custom-made, implant-retained porcelain crown on top. An abutment connects these two components together.
Learn More About Single Tooth Implants
Missing Multiple Teeth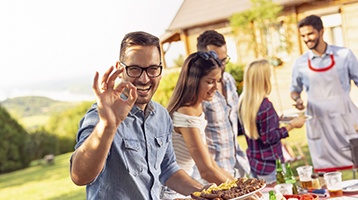 If you're thinking of getting a dental bridge to replace several consecutive teeth, you'll want to consider having it retained with dental implants. Instead of wearing down existing teeth to act as an anchor for your bridge, Dr. Dan creates a bridge specifically designed to attach to dental implants. In this way, replacing three or four teeth can easily be done with only two implants on either end of the bridge.
Learn More about Implant-Supported Bridges
Missing All Your Teeth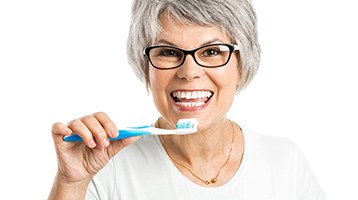 If you currently have a denture that simply won't stay in place, you can improve its stabilization and provide a sturdier fit through implants. Even more incredible is how only four to eight implants are needed to replace an entire arch!
Learn More about All-on-4, the Teeth in a Day Treatment
Understanding the Cost of Dental Implants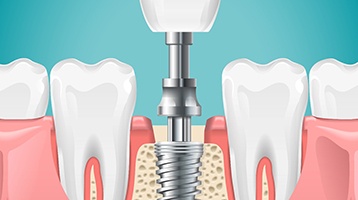 Before you can know the price of your implant treatment, you'll need to understand how the cost of the surgery itself and the restorations used can vary.
First, surgery costs will vary depending on how many implants you need placed, the type of implant used, and the preparatory treatments needed to make implants viable. For example, some patients may need a bone graft to increase their natural bone volume, therefore affecting the overall cost of surgery.
Second, the cost of the abutments and restorations can vary depending on the complexity of the complexity of their placement and how many teeth they restore. A bridge will be more expensive than a single crown and an implant-retained denture will be more than a bridge. The number of abutments needed to connect the restoration will also increase in tandem with the number of implants.
Keep in mind that dental implants are a long-term investment that's intended to last for many decades. You can't expect that level of confidence from traditional dentures or even bridges because they don't address the source of the problem: the missing tooth root.
Are you interested in learning more about the process of receiving dental implants? Schedule an appointment with Dr. Dan to learn how he'll customize your restoration that rebuilds your smile for decades to come!
Learn More about the Cost of Dental Implants
Dental Implant Aftercare Instructions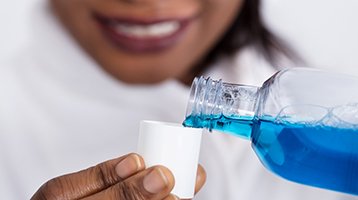 If you want to keep your dental implants, you'll need to care for them as if they were your natural teeth. That means brushing and flossing at least twice every day to get rid of the plaque that can eventually lead to gum disease. You should also invest in a mouthguard for playing sports as well as a nightguard if you grind your teeth together at night. Finally, don't forget to schedule regular visits with us so that we can make sure that your implants are still secure.
Learn More About Dental Implant Aftercare Instructions
Dental Implant Frequently Asked Questions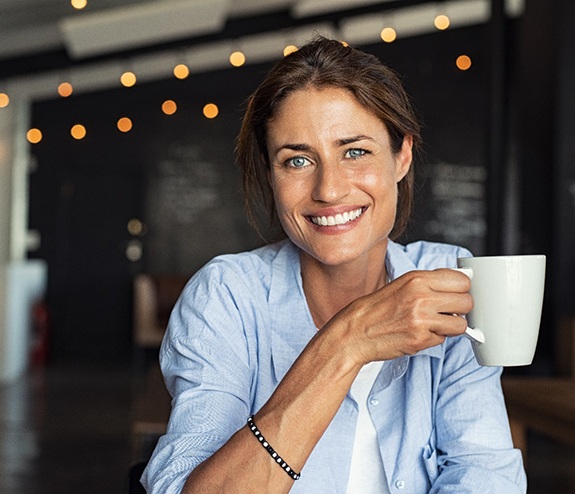 Do you still have questions about dental implants? This popular replacement option has many benefits, but some people want to know more about them. At Longmont Complete Dentistry, we want to give you the information that you need before visiting our dental office. That's why we've included some of the answers to your most frequently asked questions about dental implants for your convenience. Click the link below to learn more about dental implants and the process of receiving them.