Cosmetic Dentistry – Longmont, CO
Enhance Your Smile's Appearance
Your smile says a lot about you – but is it saying the right things? For many patients who feel embarrassed because of stains, noticeable chips, gaps, or other flaws, the answer is a resounding "no." You deserve to feel confident about showing off your teeth, and Dr. Dan Maurer wants to help you achieve your goals for them here at Longmont Complete Dentistry. Our cosmetic services can beautifully correct a wide range of problems, and we can't wait to get started. Our Longmont dental office is open to patients from Berthoud and Boulder, CO and beyond. Contact us today to schedule a consultation to discuss your options for cosmetic dentistry with our Longmont, CO dentist, or if you have any questions for our team that aren't listed below.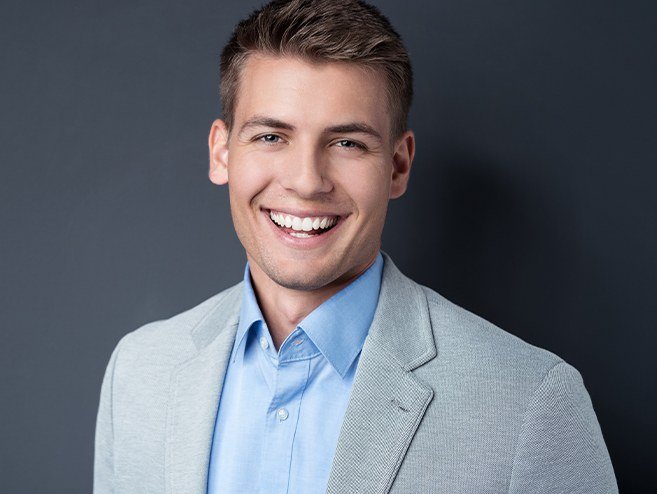 Why Choose Longmont Complete Dentistry for Cosmetic Dentistry?
Versatile & Stain-Resistant Veneers
Cost-Effective Repair for Broken Teeth
We Offer Additional Financing
Veneers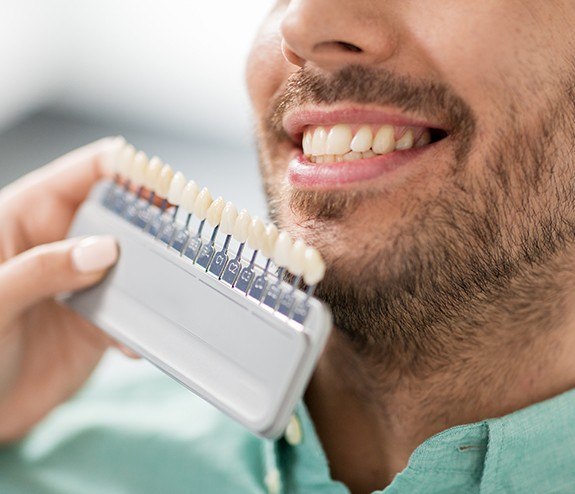 Many people believe that the only way to eliminate those noticeable gaps in their smile is through traditional braces and other orthodontic treatments – but that's just not true. At Longmont Complete Dentistry, we can help teeth look their best with veneers.
A veneer is a very thin dental restoration that's designed to cover the visible front surface of your teeth and hide years of dental flaws underneath in a natural-looking way, including frustrating spaces. They're strong, gorgeous, and can be completed in just a few appointments. With traditional veneers, a small amount of natural tooth enamel will need to be removed to accommodate them. Dr. Dan will be sure to go over what this entails with you before any actual treatment begins. He also offers Lumineers, an alternative type of veneer that normally doesn't require this removal.
Direct Dental Bonding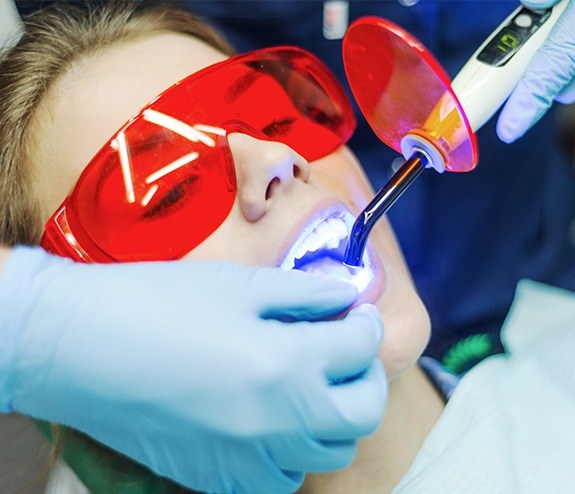 If your tooth has suffered a minor injury that doesn't require restorative care but is still noticeable enough to make you grimace at your reflection, direct bonding can be a fast and simple solution that still creates dazzling results. This service uses the same composite resin material as tooth-colored fillings. Dr. Dan will simply apply it to the tooth, sculpt it into an addition that hides the flaw and blends right in, and harden it in place with a special curing light. The procedure is completed in just one appointment, and patients can leave with a smile that's more confident than ever.
Learn More About Direct Bonding
Teeth Whitening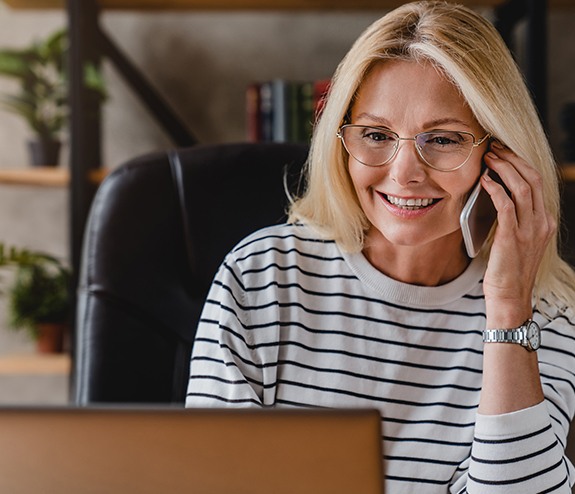 By far, dental staining and discoloration are the most common cosmetic problem our patients come to us with. Over time, those dull, noticeable shades can crop up for a number of reasons, including the following:
Poor oral hygiene
Too much coffee, wine, or other staining foods
Genetics
Old age
The use of certain medications
Learn More About Teeth Whitening
Understanding the Cost of Cosmetic Dentistry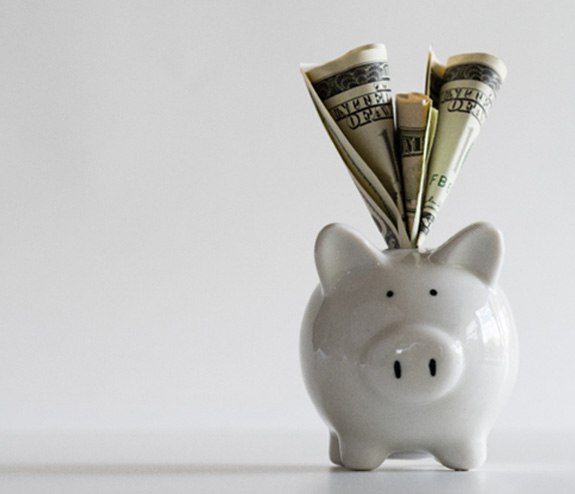 Cosmetic dentistry isn't usually covered by dental insurance, so it's understandable that you are concerned about the cost of your treatment. Because everyone's smile goals are different, we won't be able to determine the exact cost of your treatment until you see us for a consultation. We have a variety of cosmetic solutions available and are happy to help you navigate the cost. In the meantime, here are some things for you to take into consideration.
What Cosmetic Dental Service is Right for Me?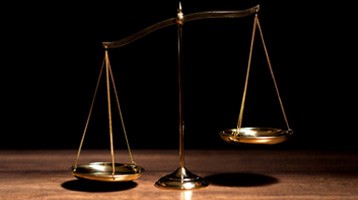 Patients are usually trying to achieve a smile that is straighter, whiter, or shaped differently. Here's how some of our options can help you meet these goals.
Direct Dental Bonding – This is a minimally invasive procedure that can be completed in just a single visit to the dental office. It is one of the more affordable options out there, and it can correct many minor imperfections, like chips and stains. Depending on how well you maintain the results, dental bonding can last anywhere from 3 to 10 years.
Teeth Whitening – Teeth can become discolored in a variety of ways, but with professional teeth whitening, you can see results in a short period of time. This is another more affordable option, and results last anywhere from a couple of months to a few years depending on how well you care for them.
Veneers – Teeth can become discolored in a variety of ways, but with professional teeth whitening, you can see results in a short period of time. This is another more affordable option, and results last anywhere from a couple of months to a few years depending on how well you care for them.
Cosmetic Dentistry Can Be an Investment Worth Making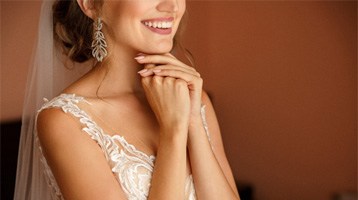 Cosmetic dental treatment may feel like quite a commitment, and it is. However, it is an investment that will pay off over time. If you are feeling self-conscious about the appearance of your smile, making changes with the help of your dentist can lead to significant improvement in your confidence and self-esteem. Ultimately, this can mean better relationships, a more vibrant social life, and a higher quality of life. To determine whether or not cosmetic dentistry is a worthwhile investment for you, it's important to take a look at the entire picture.
How to Make Cosmetic Dentistry Affordable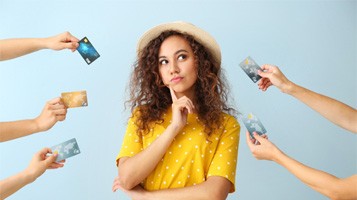 Cosmetic dentistry is rarely covered by dental insurance because it is considered to be elective. However, this doesn't mean that you will be left completely on your own. We work with CareCredit – a third-party financing company that can split the cost of your treatment into manageable monthly installments with little to no interest. To learn more about your financial options, talk to one of our friendly team members.
To find out exactly how much you can expect your treatment to cost, give us a call to schedule a consultation. We're eager to help you achieve a smile that you're proud to show off!
Cosmetic Dentistry FAQs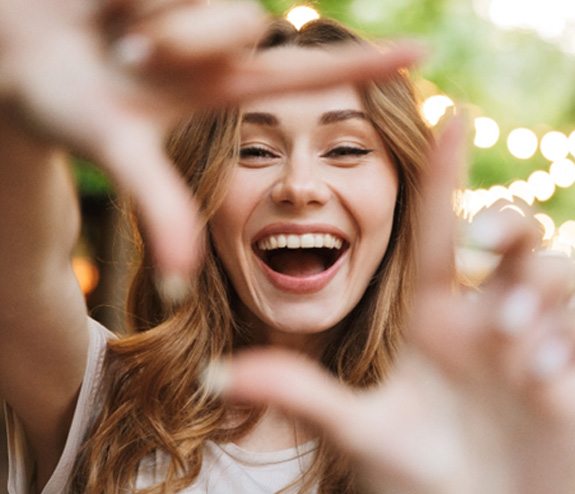 Modern cosmetic dentistry is an incredibly expansive field, meaning that for just about any issue you could have with your smile, there's a style of treatment designed perfectly to help you. However, understanding every cosmetic treatment can be a tall order for the average person.
If you're interested in bettering your smile, we'll be happy to talk to you about what we can do for you at a consultation. Until then, here are answers to some questions you may have.
Is Cosmetic Dentistry Worth It?
If you're just now hearing about cosmetic dentistry for the first time, you may wonder how dental treatments that aren't primarily focused on improving your oral health could be useful.
While having a healthy smile should always be your top priority, a beautiful one that you're proud to show off is nearly as important. One of the first things that people notice about each other is their smile, and if you're uncomfortable laughing or grinning, that may affect how people see you.
Being able to smile wide to everyone you see will make you appear happier, friendlier, and much more confident. Not only will this improve your social life, but it can also help you appear more capable at work, leading to serious benefits for your career. Arguably, this makes cosmetic dentistry an investment that pays for itself in the long run.
Is Cosmetic Dentistry Safe?
Everyone here at Longmont Complete Dentistry is a dedicated professional who puts the safety of our patients first. For that reason, cosmetic dentistry you get from us will be completely safe.
Of course, not every treatment is right for every issue. If you have outstanding oral health problems, like severe cavities, that may cause problems for cosmetic treatment. Veneers may fall off due to tooth decay, and teeth whitening solution may infiltrate the center of the tooth. For that reason, we'll usually address any oral health problems you have before providing any cosmetic care.
What's the Difference Between a Crown and a Veneer?
A common mistake people first make when talking about cosmetic dentistry is confusing dental crowns and veneers. It's easy to see why—both involve using a ceramic restoration to cover a less-than-stellar-looking tooth.
The major difference is that a dental crown is designed to cover the tooth entirely, while veneers are thin shells that are adhered just to the front of the tooth. As a result, dental crowns are better suited to teeth that are severely cracked, decayed, or for some other reason aren't able to fully support a veneer.
Veneers, on the other hand, require removing less enamel than dental crowns. They're also a little better suited to aesthetic dentistry, capable of repairing gaps, chips, and stains in the smile without altering the entire tooth.
What Should I Expect at an Initial Consultation for a Smile Makeover?
A smile makeover involves a mix of several restorative, orthodontic, and cosmetic treatments to completely change how your smile looks and feels. When you visit our office for a smile makeover consultation, the first thing we'll do is perform a thorough exam of your smile to determine if there are any pressing oral health problems that need to be addressed right off the bat.
Once we've ensured your smile is healthy, we can work on its appearance. We'll discuss your goals and concerns about your smile, and then review which services would best help you achieve your goals. Each smile makeover is unique, so we will work closely with you to choose the treatments that are ideal for your unique situation. Finally, we'll review the estimated length and price of your smile makeover as well as options for making it as affordable as possible. Before you know it, you'll be well on your way to enjoying the smile of your dreams!
Schedule a Consultation with Us!
Whatever the reason is, we're not here to judge in Longmont, CO. Instead, Dr. Dan wants to help you regain the beautifully bright smile you deserve, and multiple teeth whitening options are available to help make that goal a reality. Are you in need of fast results for an upcoming event? In-office teeth whitening can be completed in a single, convenient appointment, creating dramatic improvements all at once. Do you prefer slower, more gradual changes so that you can get used to them? Take-home whitening kits are flexible and can be used on your own schedule in the comfort of your home. Our team will be happy to work with you and help determine the best option for your needs.
If you're wondering whether veneers can help with this cosmetic problem too, they can! Veneers are designed to have a beautiful, bright color, and if whitening treatments aren't helping you achieve the results you want, this might be the right cosmetic solution for you. They're actually slower to discolor over time than natural tooth enamel too, which means the improvements will last even longer.