Cosmetic Dentistry – Longmont, CO
Enhance Your Smile's Appearance
Your smile says a lot about you – but is it saying the right things? For many patients who feel embarrassed because of stains, noticeable chips, gaps, or other flaws, the answer is a resounding "no." You deserve to feel confident about showing off your teeth, and Dr. Dan Maurer wants to help you achieve your goals for them here at Longmont Complete Dentistry. Our cosmetic services can beautifully correct a wide range of problems, and we can't wait to get started. Our Longmont dental office is open to patients from Berthoud and Boulder, CO and beyond. Contact us today to schedule a consultation to discuss your options for cosmetic dentistry with our Longmont, CO dentist, or if you have any questions for our team that aren't listed below.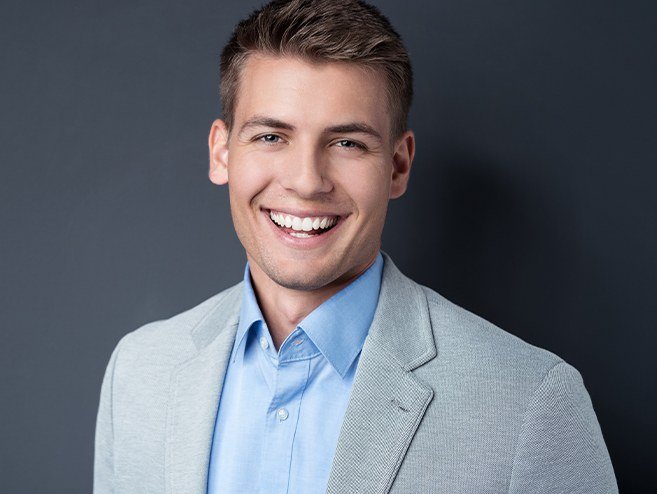 Why Choose Longmont Complete Dentistry for Cosmetic Dentistry?
Versatile & Stain-Resistant Porcelain Veneers
Cost-Effective Repair for Broken Teeth
We Offer Additional Financing
Porcelain Veneers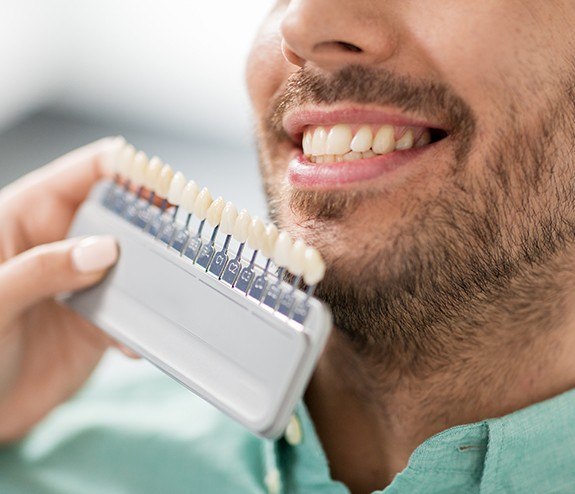 Many people believe that the only way to eliminate those noticeable gaps in their smile is through traditional braces and other orthodontic treatments – but that's just not true. At Longmont Complete Dentistry, we can help teeth look their best with porcelain veneers.
A veneer is a very thin dental restoration that's designed to cover the visible front surface of your teeth and hide years of dental flaws underneath in a natural-looking way, including frustrating spaces. They're strong, gorgeous, and can be completed in just a few appointments. With traditional veneers, a small amount of natural tooth enamel will need to be removed to accommodate them. Dr. Dan will be sure to go over what this entails with you before any actual treatment begins. He also offers Lumineers, an alternative type of veneer that normally doesn't require this removal.
Learn More about Porcelain Veneers
Direct Dental Bonding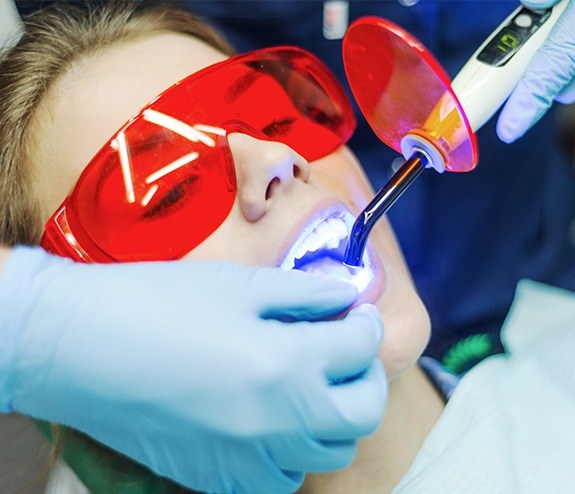 If your tooth has suffered a minor injury that doesn't require restorative care but is still noticeable enough to make you grimace at your reflection, direct bonding can be a fast and simple solution that still creates dazzling results. This service uses the same composite resin material as tooth-colored fillings. Dr. Dan will simply apply it to the tooth, sculpt it into an addition that hides the flaw and blends right in, and harden it in place with a special curing light. The procedure is completed in just one appointment, and patients can leave with a smile that's more confident than ever.
Learn More About Direct Bonding
Teeth Whitening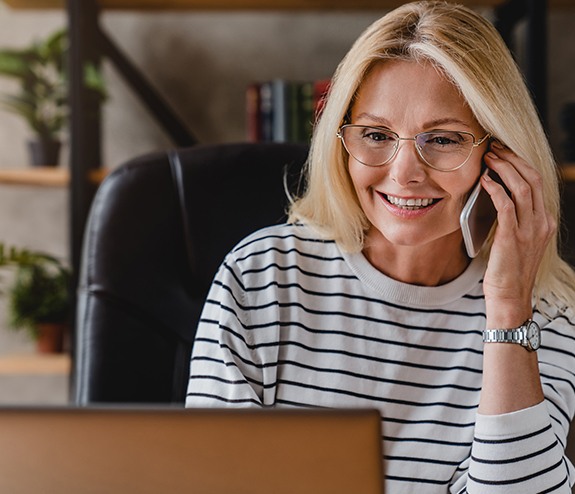 By far, dental staining and discoloration are the most common cosmetic problem our patients come to us with. Over time, those dull, noticeable shades can crop up for a number of reasons, including the following:
Poor oral hygiene
Too much coffee, wine, or other staining foods
Genetics
Old age
The use of certain medications
Learn More About Teeth Whitening
Schedule a Consultation with Us!
Whatever the reason is, we're not here to judge in Longmont, CO. Instead, Dr. Dan wants to help you regain the beautifully bright smile you deserve, and multiple teeth whitening options are available to help make that goal a reality. Are you in need of fast results for an upcoming event? In-office teeth whitening can be completed in a single, convenient appointment, creating dramatic improvements all at once. Do you prefer slower, more gradual changes so that you can get used to them? Take-home whitening kits are flexible and can be used on your own schedule in the comfort of your home. Our team will be happy to work with you and help determine the best option for your needs.
If you're wondering whether porcelain veneers can help with this cosmetic problem too, they can! Veneers are designed to have a beautiful, bright color, and if whitening treatments aren't helping you achieve the results you want, this might be the right cosmetic solution for you. They're actually slower to discolor over time than natural tooth enamel too, which means the improvements will last even longer.