Teeth Whitening – Longmont, CO
Brighter, Whiter Teeth in Less Time
Teeth whitening in Longmont, CO is considered one of the most popular cosmetic treatments available. At Longmont Complete Dentistry, our team of dental professionals looks forward to blasting away stains and replacing the yellowish tinge with brighter, whiter teeth in less time. Whether you want Dr. Dan Maurer to whiten your smile in-office or you prefer to take your teeth whitening into your own hands with one of our take-home whitening kits, you can achieve beautiful results safely and effectively. Let us help you take your smile from dull to bright! Call us today to schedule an appointment.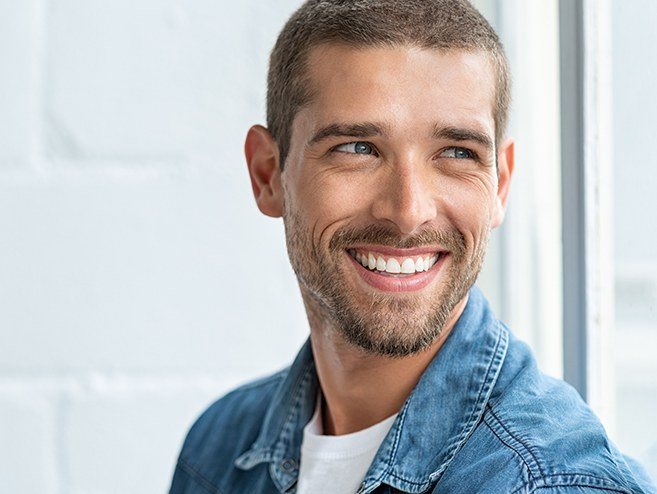 Why Choose Longmont Complete Dentistry for Teeth Whitening?
Safe & Effective Teeth Whitening Treatment
Noticeable Results within One Appointment
Clinically Tested Products
How Does In-Office Teeth Whitening Work?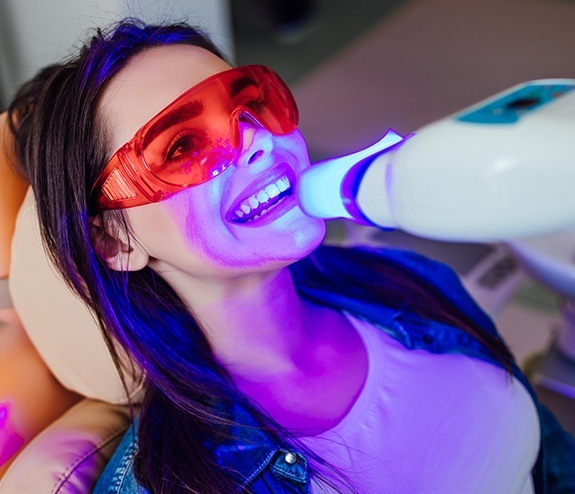 Patients who decide to let the professionals do the work will experience the gentle, safe, and effective results of our Lumibrite in-office whitening program. Using a hydrogen peroxide whitening gel, Dr. Dan will incorporate the use of light to get rid of even the hardest stains and discoloration.
During your initial consultation, he will ensure you are in good oral and overall health and determine if your lifestyle habits will have you seeing the greatest benefits of teeth whitening. Once you are given the green light for in-office whitening, Dr. Dan will thoroughly clean your teeth to prepare them.
We will note the current shade of your teeth and shield your lips and gums from the whitening gel and light to prevent damage. He will then begin to apply the whitening gel to the surface of your teeth before using a curing light to activate it. After 30 minutes, he will rinse your teeth to remove any remaining gel. If desired results require additional whitening, another application will be applied.
Dr. Dan can provide our LumiSmile take-home whitening gel to perform touch-ups as needed.
How Does Take-Home Teeth Whitening Work?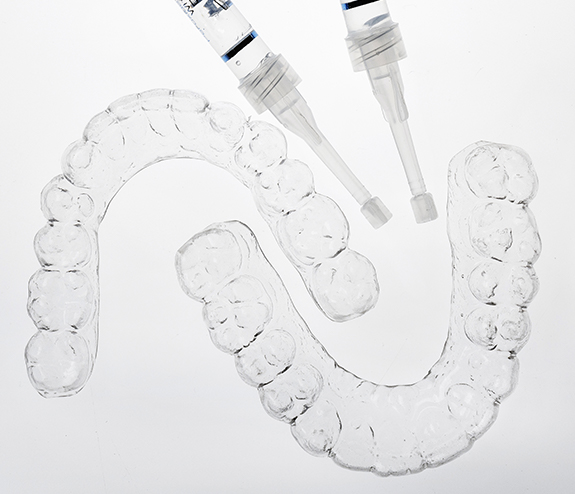 If in-office teeth whitening isn't your thing, and you would prefer to whiten on your own time, our dental office can equip you with a system called Opalescence Go. This is a superior alternative to over-the-counter products and is simple, fast, and easy to use. There are no custom trays or strips, so no impressions will be taken of your teeth. You simply remove the trays from the box, put them in, and watch the magic happen!
The Opalescence Go whitening kit includes discreet trays and a whitening gel that contains potassium nitrate and fluoride. You can choose either a 10% or 15% whitening gel, and depending on which option you choose, you will wear your trays once a day anywhere from 15-20 minutes (15%) or 30-60 minutes (10%). After just a few days, you'll begin to notice a drastic difference in your smile.
Not only is this system more convenient for your busy schedule, but it's also a more affordable option for individuals who need a fast and effective whitening treatment without the expensive price tag.
Reasons to Whiten Your Teeth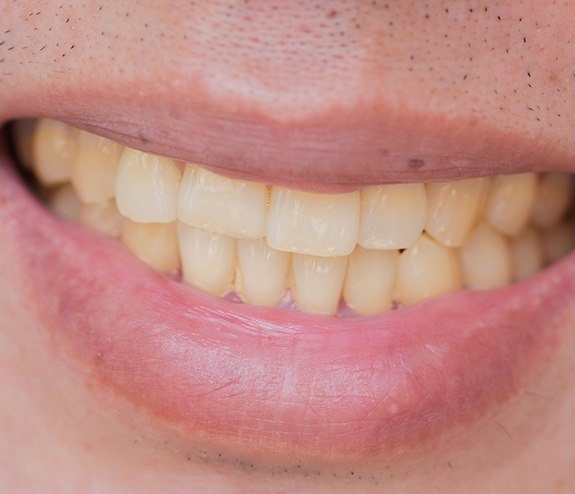 A dingy smile can lower your self-esteem and keep you hidden from the crowd. If you're looking for reasons to whiten your smile, here are a few:
Your age – Over time, the enamel on your teeth can weaken and become thin, showing stains and discoloration much easier than before.
Genetics – Sometimes, the color of your smile is caused by your genes. It may be completely out of your control as to why your smile looks the way it does.
Poor oral hygiene – If you're not brushing or flossing as you should, harmful bacteria can build around the gum line and tooth decay can develop, in addition to stains and discoloration.
Dark-colored beverages – If you tend to drink too much coffee, soda, or even eat colorful foods, it can leave a stain on your teeth that is hard to remove.
How Long Does Teeth Whitening Treatment Last?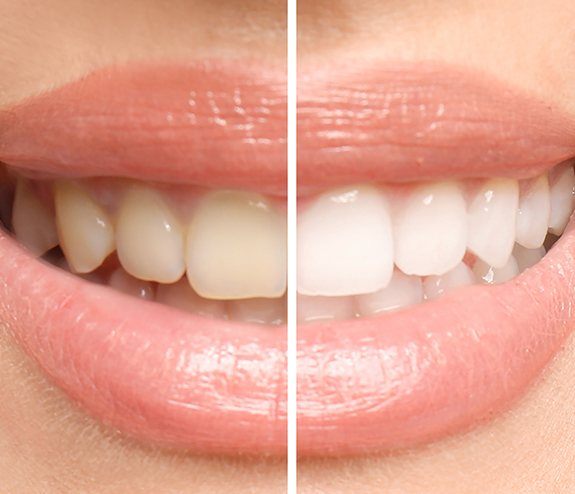 How long your whitening treatment lasts is dependent upon how well you take care of your teeth afterward. To ensure your teeth stay brighter, longer, there are a few things you should avoid:
Smoking or tobacco products
Dark-colored beverages such as soda, tea, coffee, and red wine
It's also important to talk to Dr. Dan about the possibility of incorporating a whitening toothpaste into your regular brushing routine to extend the life of your improved smile. In combination, he might suggest a take-home kit to perform any necessary touch-ups.
To keep your smile healthy, remember to brush and floss your teeth, as well as rinsing with an antiseptic mouthwash. Also, don't forget your regular dentist appointments every six months. These will continue to keep your smile healthy, all while allowing Dr. Dan to examine your teeth to determine if you need another treatment.