Dentures — Longmont, CO
You Deserve a Completed & Fully-Functional Set of Teeth
Have you experienced substantial tooth loss? You probably already know what dentures are, as they have long been a trusted solution for replacing a significant number of missing teeth. You may not be quite aware of how successful today's dentures are, though. Now, thanks to modern methods and materials, dentures are more comfortable and natural-looking than ever before. Dental implants offer additional stability for a partial or complete denture. Keep reading to learn more about dentures form your Longmont, CO dentist and what you can expect from this restorative option.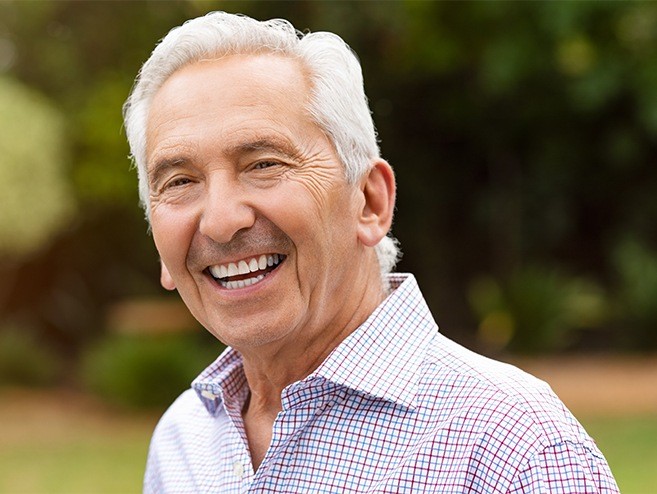 Why Choose Longmont Complete Dentistry for Dentures?
Full & Partial Dentures Available
Can Restore Several or All Teeth on An Arch
James Maurer Has Over 20 Years of Experience
Who's a Good Candidate for Dentures?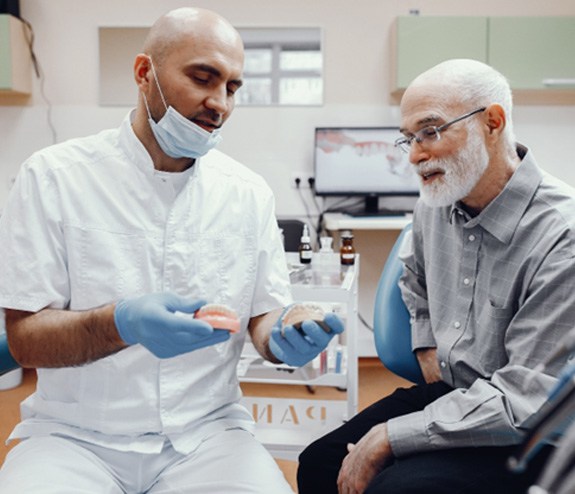 So long as you suffer from tooth loss, you'll likely qualify for dentures. After all, these prosthetics don't have overly-strict requirements. Still, you can only confirm your candidacy by consulting with our dentists. They'll perform an oral exam to see whether dentures suit you. With approval, they'll then devise a customized treatment plan for your smile. If you aren't a good candidate, though, don't despair; you could become one later with proper preparatory care. Just contact our office for details!
Effects of Missing Teeth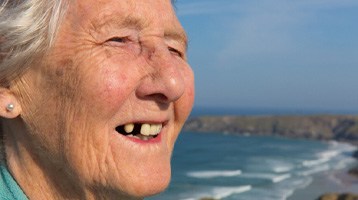 As you consider denture treatment, it's crucial to know tooth loss causes and effects. Those details will help you see how the restorations can help.
In terms of causes, people lose teeth for various reasons. On the one hand, a tooth could decay so much that it falls out or needs extraction. Conversely, gum disease can wear down the bone and tissue holding teeth in place. Getting teeth knocked out from an accident or injury is possible as well.
Regardless of what prompts it, though, lacking teeth has consistently harsh effects. Without a full grin, everyday tasks – especially eating, speaking, and smiling – become more challenging. The condition also produces smile gaps that cause your jaw to erode. Left unchecked, this latter process could trigger facial collapse. Worse yet, the gaps could even result in further tooth loss.
What Qualifies You for Dentures?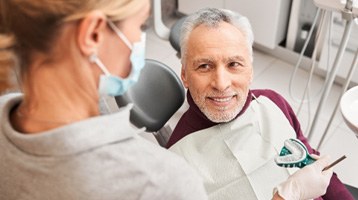 As stated before, patients often qualify for dentures if they lack teeth. Even so, there are other factors you should keep in mind.
Take oral health, for instance. While dentures can replace already-missing teeth, they're also good substitutes for sensitive or decaying ones. Plus, the appliance only works when the patient's gum and jaw tissues are healthy enough. Otherwise, it'll lack the support necessary to stay in place.
How many teeth you've lost also influences treatment. Depending on the number, you'll need one of two possible denture models: partial or full. The partial type is best for replacing a few teeth. In contrast, full dentures are ideal when all pearly whites along an arch are gone.
Finances, too, play a role in your denture decision. The prosthetics, after all, are cheaper than alternative restorations. As such, they're great for patients operating on a budget.
Alternative Tooth-Replacement Options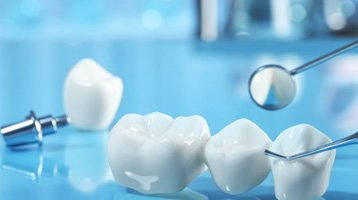 Even if you aren't a good denture candidate, there's still hope; our practice has additional replacement options. In particular, Longmont Complete Dentistry has two other procedures you could try. They include the following:
Dental Bridges – As fixed restorations, dental bridges only replace a few teeth. Being made of crowns fused to a pontic, they need surrounding teeth to support themselves.
Dental Implants – In contrast to dentures or bridges, dental implants are posts placed in your jaw's sockets. Consequently, they gradually fuse with your jaw and stay pretty secure. However, these features mean they're costly and require high jawbone density to work.
Learn More About Dental Bridges
What Are the Different Types of Dentures?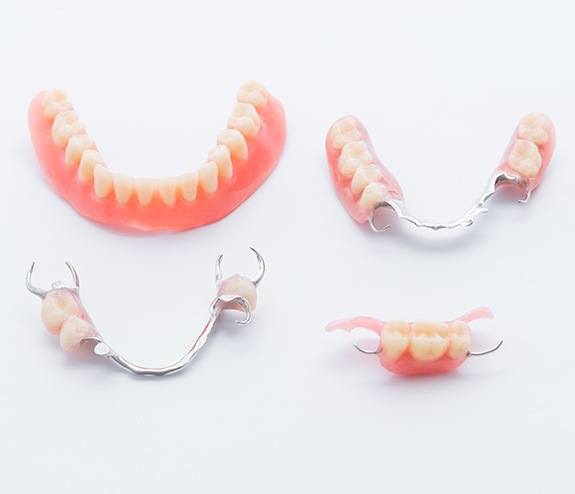 There are a few different types of dentures, and the one that is right for you depends on the extent of your tooth loss and how healthy your jaw bone is. Dr. Maurer will consider three options to help you achieve the most effective tooth replacement for your unique smile.
Partial dentures: Just like the name suggests, partial dentures are used when some healthy natural teeth still remain in the gum line. A removable one snaps into place using metal brackets affixed to the existing teeth. A partial denture will restore the natural form and function of the smile while also preventing the natural teeth from drifting out of place to fill in the gap.
Complete dentures: For cases of total tooth loss in the upper or lower jaw, a complete denture can come to the rescue. Natural suction keeps the prosthetic in place. A denture adhesive may be used to provide additional security for a complete denture.
Implant-retained dentures: Patients who are eligible for dental implants should strongly consider this option. Nothing provides more security than an implant denture. Prosthetic tooth roots are implanted beneath the gum line and grow together with the jaw over the course of 4 to 6 months. This sturdy foundation prevents slippage of the denture and renews your ability to eat, speak, and smile with total confidence.
What Is the Process for Getting Dentures?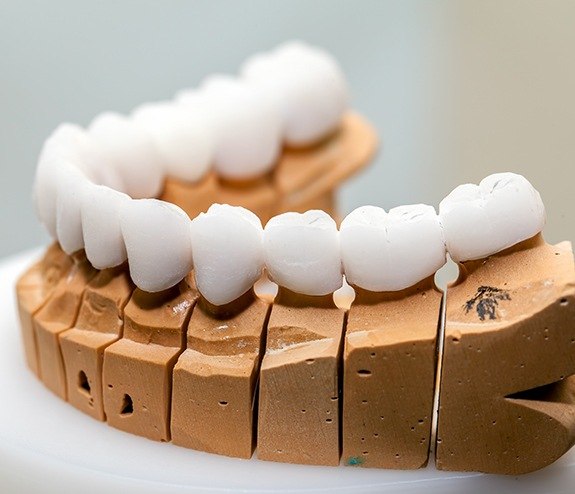 A traditional denture takes about a month to complete and will require several visits to our dental office to ensure the proper fit is achieved. We will take extensive X-rays, scans, and impressions of your jaw and any remaining natural teeth. From the impressions, a wax-up model is created and sent along with your treatment plan to the denture lab. A first-round denture is created and sent back to us for you to test out. This process is repeated as many times as necessary until you have a comfortable, natural-looking denture.
Implant dentures are completed a bit differently. It may take up to a year or more to undergo the entire process. If the jaw bone is not healthy enough at the outset, you may need to have a bone graft to boost volume and enhance the chances of implant success. Once the right environment has been achieved, you will need to have the surgical implant placement -- when the gums are opened and a strategic number of implant posts are placed to provide a foundation for the prosthetic. After the dental implants have integrated, or fused together with the jaw, they can be restored with the partial or complete denture which has been crafted to match your unique facial features perfectly.
Denture Maintenance Tips
The way you take care of your denture will also depend on if it is fixed or removable and whether or not it is retained by dental implants. Some key tips for long-lasting dentures are listed in brief below.
Maintenance for a Traditional Removable Denture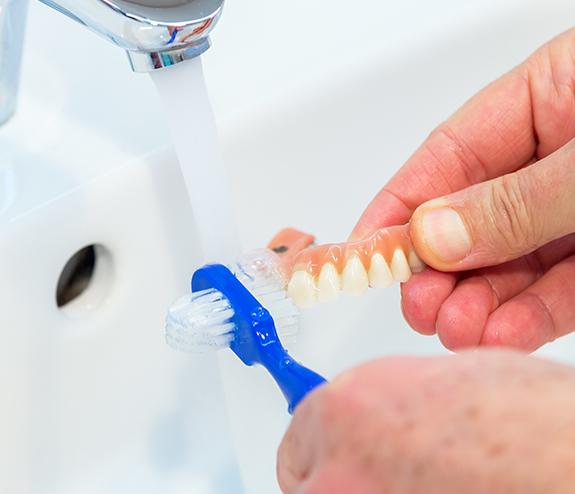 Brush the denture gently at least once a day using a denture cleanser or mild hand soap.
Rinse your denture every time you remove or reinsert it and also after each meal.
Brush and floss your remaining natural teeth and gums after each meal, when you wake up, and before you go to bed.
While you sleep, you should soak the denture in water or a denture solution. This allows your gums to rest and keeps the denture moist.
Always place a towel on hard surfaces when to set your clean denture on to prevent damage if it accidentally slips off of the counter.
Visit your dentist as recommended and do not hesitate to get in touch if you experience discomfort or slippage. A refitting may help.
Maintenance for a Removable Dental Implant Denture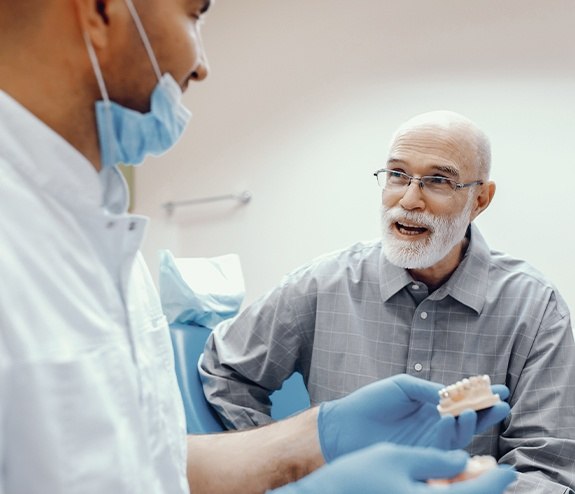 Remove the denture and brush your teeth, the dental implants, and gums daily.
Clean the denture daily.
Soak the denture in water or a denture solution while you sleep.
Visit your dentist as recommended and notify us if an issue develops with comfort or fit.
How Long Do Dentures Last?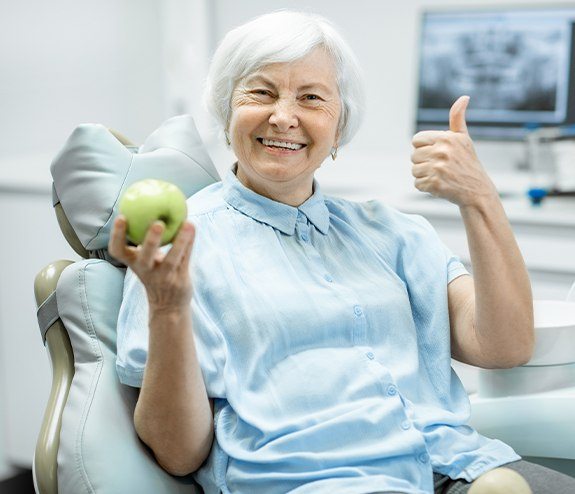 When cared for properly, a traditional denture will typically last between five and seven years before a replacement is required. This is because the jaw bone will continue to shrink without the supportive root structure. You will know when it is time for a replacement because the denture won't fit as well as it once did -- potentially causing oral sores and pain.
An implant denture will last for considerably longer than a traditional one, as dental implants promote oral health to prevent the degeneration of the jaw. While the denture will eventually need to be replaced due to natural wear and tear, you can expect it to stay functioning properly for years to come. The dental implants themselves will likely never need to be replaced. In some cases, an infection known as peri-implantitis can develop and lead to implant failure. Avoid this by keeping up with excellent hygiene habits and visiting the dentist regularly.
Understanding the Cost of Dentures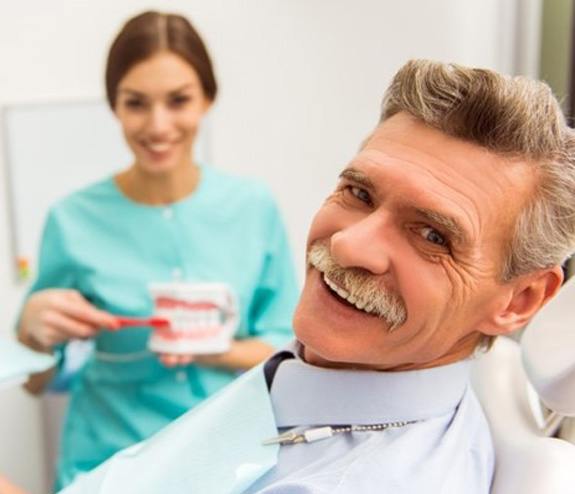 If you're intrigued by the many benefits that dentures have to offer, you might be wondering what you'll end up paying to rebuild your smile . Our team here at Longmont Complete Dentistry is happy to work with you to ensure that you fully understand the cost of dentures so that you're able to maximize your benefits, lower your out-of-pocket expenses, and get your smile the restoration it needs! Keep reading below to learn more about what influences the cost of dentures or feel free to give us a call today for additional information or to schedule your consultation.
Factors That Affect the Cost of Dentures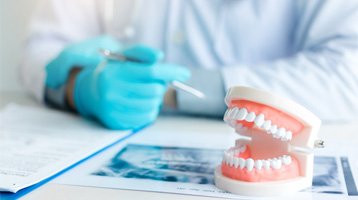 Dentures are customized specifically for your unique smile, meaning that we can't give you an exact cost estimate for your restoration until you visit us for a consultation. Upon doing so, our team will be able to examine your situation and give you an idea of what you'll likely pay, so there aren't any surprises when you get your bill. That said, the cost of dentures often depends on factors like:
The severity of your tooth loss.
The materials used in your restorations.
Any necessary preliminary dental treatments such as periodontal therapy or tooth extractions.
Are Implant Dentures More Expensive?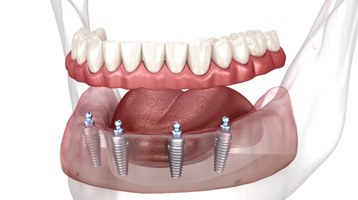 Generally speaking, implant dentures are more expensive than traditional ones; however, they're well worth their higher cost. Implant dentures are different from standard ones in that they're surgically embedded into your jawbone with the assistance of dental implants. Not only do these implants secure your dentures, but they also provide various oral health benefits including jawbone stimulation and facial support. They can also last for several decades with proper care, making them an incredibly cost-effective restoration option.
Does Dental Insurance Cover Dentures?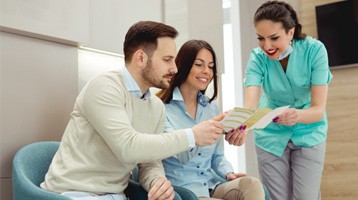 Dentures are often deemed as essential for restoring and preserving your oral health, meaning that many insurance providers can cover at least a portion of the cost (usually around 50%). However, since the details of every plan differ it's important to double-check your coverage before committing to treatment. We'd be happy to assist you with navigating the details of your insurance plan to ensure that you're making the most of your benefits and minimizing your out-of-pocket costs.
Other Options for Making Dentures Affordable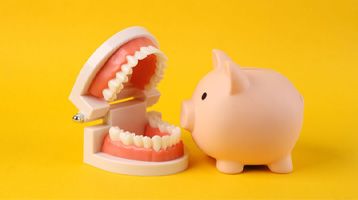 Even if you don't have dental insurance, you aren't entirely out of luck when it comes to making dentures more affordable. We're happy to offer financing through CareCredit that will allow you to pay for your care at a manageable rate. Don't hesitate to reach out to our team today so that we can discuss your options and figure out the financial aspects of your treatment.
Denture Frequntly Asked Questions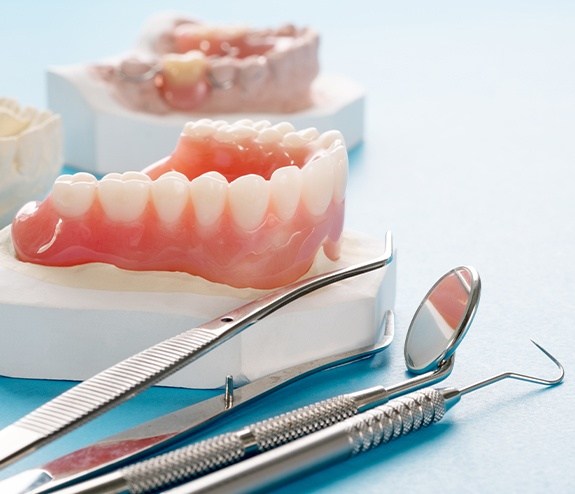 Dentures in Longmont are a classic way to quickly and easily restore your complete smile and improve your quality of life! Replacing your missing teeth is a big decision, and we want you to feel 100% confident in whatever choice you make. Below, you'll find some common questions we get about full and partial dentures. If you don't see the answer you're looking for, don't hesitate to give us a call or schedule your consultation!
I am interested in dentures—where do I start?
The first step on your way to a complete set of pearly whites is to come see us for a consultation. During this initial appointment, we'll have a discussion about your tooth replacement goals and address any of your concerns. Then, we'll carefully inspect your mouth and review your medical history. If dentures are a good choice for you, we'll fully explain your options and our recommendations. If your oral health needs to be improved before you can be considered a candidate, we'll make a treatment plan to get you on track for your brand-new smile.
Can I clean dentures with a regular toothbrush and toothpaste?
While it's essential that you keep your dentures clean, it's just as important that you use the right tools and products while doing so! Your regular toothbrush and toothpaste are too abrasive to use on your dentures. Over time, they can scratch away the finish, which would weaken and dim your dentures. Always use special denture brushes and cleaning solutions to keep your new smile sparkling, healthy, and strong.
Am I a candidate for implant-retained dentures?
Implant-retained dentures replace missing teeth both above and below the gumline. This unique treatment is a great choice for those who:
Are in good overall health: Placing dental implants is a surgical procedure, so you'll need to be healthy enough to undergo minor surgery.
Maintain great oral health: Issues like plaque buildup, tooth decay, and gum disease can damage the tissues that help hold your dental implant in place and cause it to fail, so they'll need to be addressed first.
Have adequate jawbone density: For your implant-retained dentures to be successful, you'll need to have enough jawbone density for them to fuse with. Thankfully, many times we can use all-on-4 dental implants to replace an entire arch of missing teeth in weaker jawbones.
Does dental insurance cover the cost of dentures?
Every dental insurance policy is slightly different, so you'll need to look over the details of your specific plan to see what your insurance company is willing to cover. Generally, dental insurance will cover at least a portion of the cost of dentures, but we'll be happy to review your policy and help you maximize your benefits. If you don't have insurance or if your policy doesn't cover all or any of your treatment, we offer financing options through CareCredit. These plans will help break down the cost of your dentures into payments that easily fit into your monthly budget. During your consultation, we'll discuss all your options for making your new smile as affordable as possible!
Contact Us Today
If you have sustained significant tooth loss, don't hesitate to get in touch with our dental office to discuss what is possible with full, partial, or implant-retained dentures. These options offer a natural-looking solution for significant tooth loss. Go ahead and request an appointment at Longmont Family Dentistry today!