Dental Checkups & Teeth Cleanings – Longmont, CO
Maintain a Healthy & Happy Smile
Routine checkups and cleanings are an essential part of dentistry, and for good reason. At Longmont Complete Dentistry, our team recommends that you and your family come in at least once every six months, or twice every year. During these visits, Dr. Dan Maurer will help you understand your smile's needs better than ever before, using advanced technology to turn over every stone and identify problems that need attention right away. Has it been a while since your last appointment? We look forward to hearing from you to schedule your dental checkups and teeth cleanings in our Longmont, CO dental office.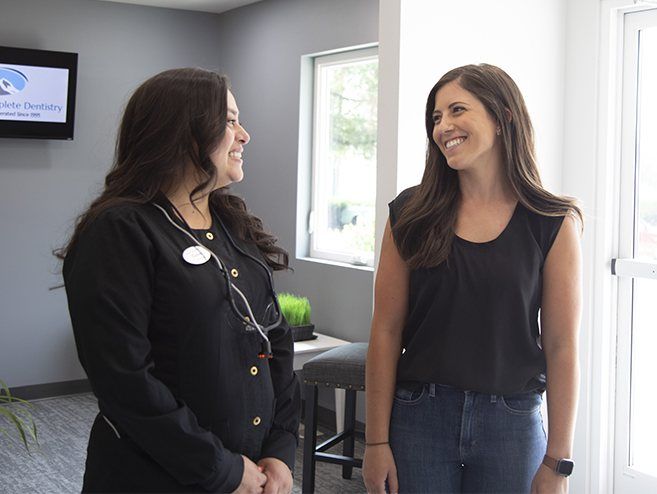 Why Choose Longmont Complete Dentistry for Dental Checkups & Teeth Cleanings?
We Accept Dental Insurance
Intraoral Cameras for More Accurate Diagnoses
We Care About What Our Patients Have to Say
What Happens During a Dental Checkup?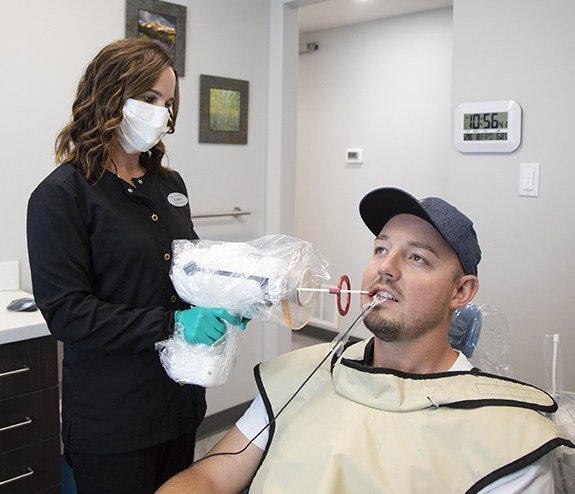 Dr. Dan will use digital X-ray technology to capture full images of your smile and all its related structures, including areas that just can't be seen with the naked eye. When compared to the traditional method, digital X-rays are more detailed, faster, and safer for our patients from Berthoud and Boulder, CO along with other surrounding areas.
Additionally, we can take you on a personal video tour of your smile with the help of an intraoral camera. This camera-tipped wand is inserted comfortably into the mouth, and within seconds, a high-resolution image is broadcast onto a nearby monitor for viewing. This technology helps our team point out areas of damage and explain potential treatment options much more clearly.
Dr. Dan will visually examine each tooth, your gum tissue, your bite, your jaw, and other important areas. Periodontal (gum) charting will be performed, as well as a screening for oral cancer.
After all of this information is collected, it will be time to sit down with Dr. Dan and discuss the findings. We'll work together to develop the best plan of action possible for improving your smile's health and appearance.
The Importance of Routine Teeth Cleanings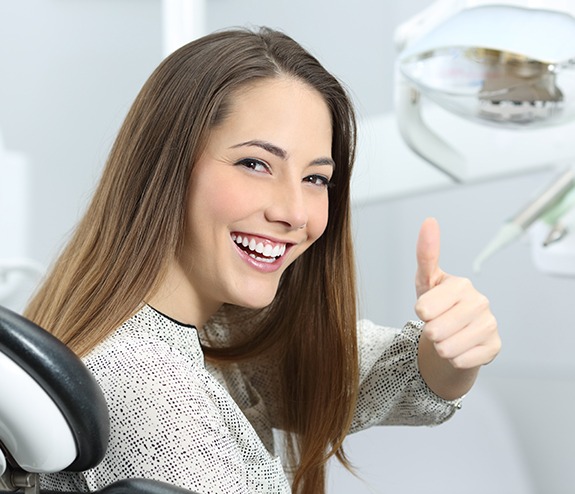 Are you familiar with plaque? This sticky, colorless, and bacteria-filled substance is constantly forming in the mouth, threatening to wreak havoc on your smile and cause dangerous decay. What's worse is that areas that aren't removed early enough with brushing and flossing can harden into tartar, which will stay in place much more stubbornly. Thankfully, our talented hygienists can remove them both for a greatly refreshed smile. They can also recommend quality brushing and flossing products and give you helpful tips on how to keep your teeth clean at home.