Replace Missing Teeth – Longmont, CO
Get the Functional, Full Smile You Deserve
Losing one or more teeth can negatively affect your oral health, your smile's ability to function, and your sense of self-confidence – that's why our team wants to help you find the perfect solution for replacing them right away. There are multiple options out there, and Dr. Dan will work with you closely to determine your current health, your personal priorities, your available budget, and other important factors that come into play when choosing the right option to replace missing teeth in Longmont, CO.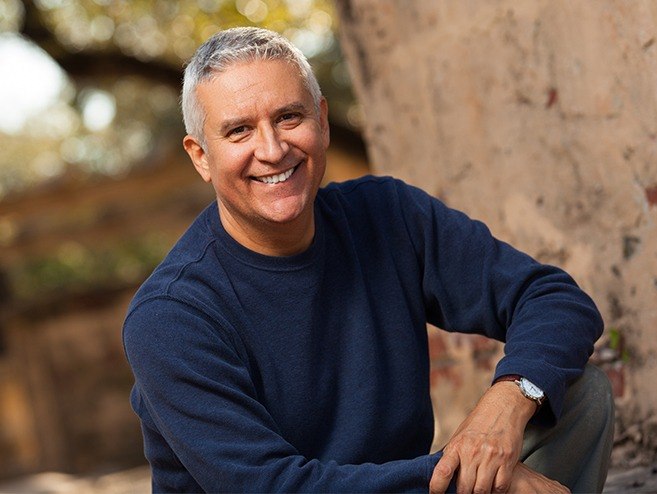 Why Choose Longmont Complete Dentistry to Replace Missing Teeth?
All-on-4 Implant-Retained Dentures Available
Clear Digital X-Ray Imaging
Additional Financing Through CareCredit Available
Dental Bridges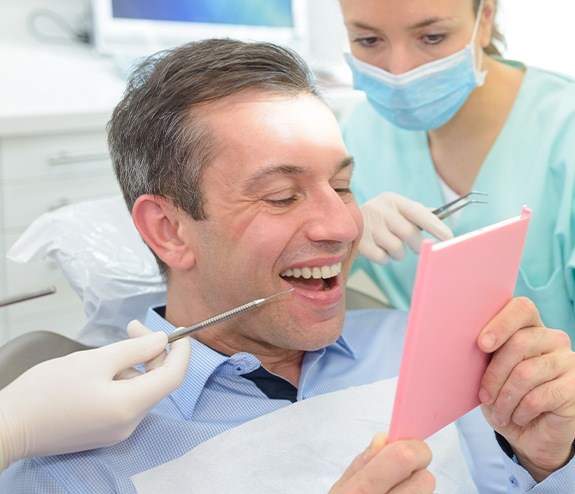 Dental bridges are designed to replace one or more teeth in a row, and Dr. Dan will use dental crowns to cover nearby healthy teeth as "anchors" and hold it securely in place. Many patients prefer bridges because they're not as involved as dental implants, but they're more permanent than dentures.
Learn More About Dental Bridges
Dentures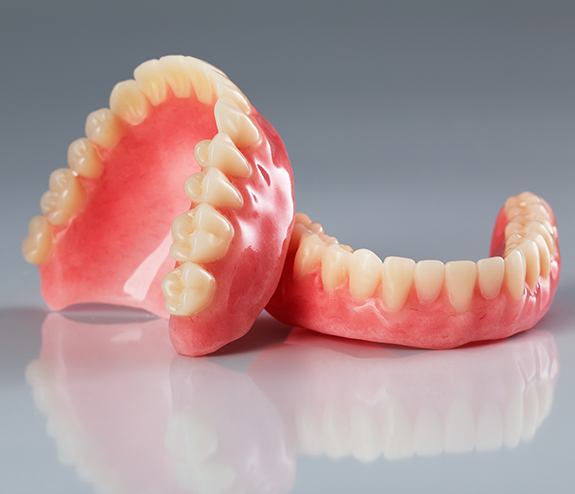 Full and partial dentures have been around for hundreds of years, and many patients who have lost a large amount (or even all) of their teeth still tend to prefer them because of their reliability and convenience. Dr. Dan can design the ideal model for your unique mouth that's comfortable and confident, and the removable nature makes it easy to clean and store the denture when not in use. Implant-retained dentures (designed to secure to placed implants for a sturdier, healthier fit) are also available at Longmont Complete Dentistry.
Learn More About Full and Partial Dentures
Dental Implants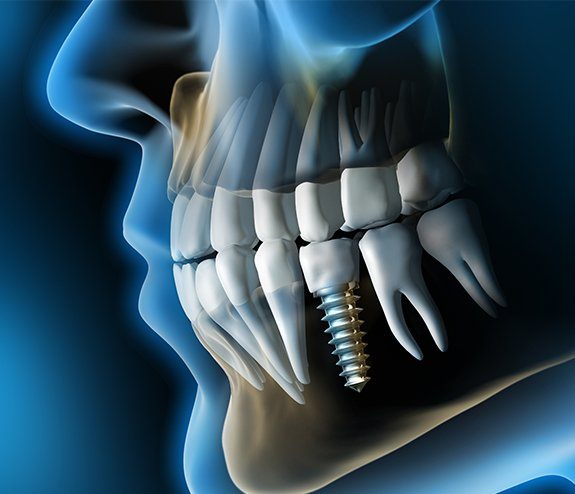 Dental implants are the top-tier option for tooth replacement today for several reasons. Unlike other treatment options, their structure replaces your entire natural tooth, which is excellent for your health. They're also very lifelike, strong, and durable – many patients are able to enjoy them for the rest of their lives. However, the cost and time commitment involved may not fit every person's needs.