All-on-4 — Longmont, CO
Rebuild Your Smile in One Day
Keep current image
If you are among the 35 million Americans who are missing all of their teeth, you have likely tried traditional dentures to restore your smile. Although you had high hopes to regain your ability to eat your favorite foods, you may not have achieved the results you wanted. Now, you can avoid the slipping and irritation of conventional dentures with the security of dental implants. We can rebuild your smile in just one day with All-on-4 in Longmont, CO. Contact Longmont Complete Dentistry today to learn more about this treatment or schedule your consultation.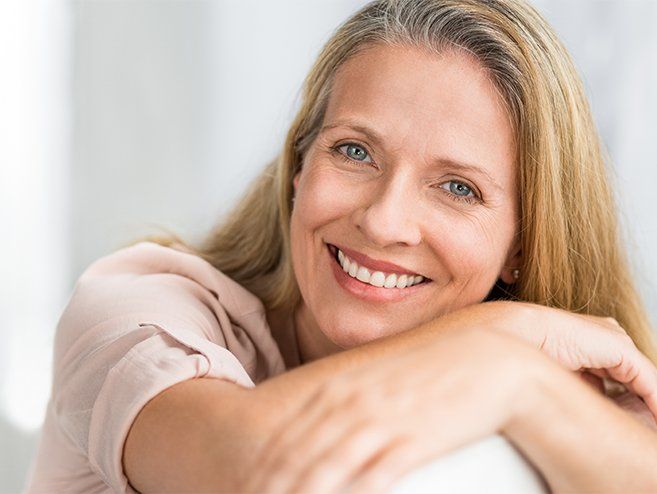 Why Choose Longmont Complete Dentistry for All-on-4 Dental Implants?
Rebuild Your Smile in a Day
We Offer Additional Financing
Only Requires the Placement of 4 Implants
How Do All-on-4 Implants Work?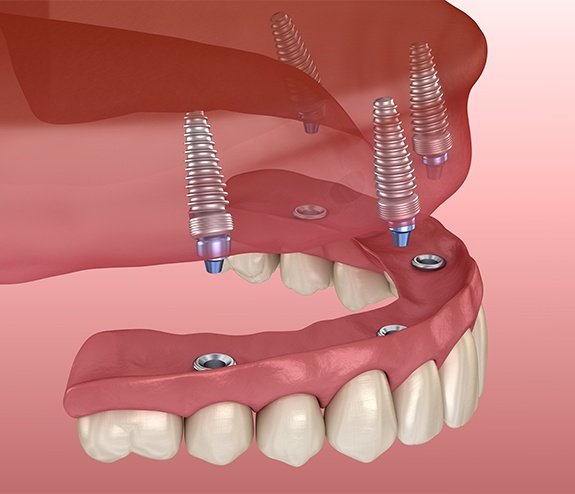 Dental implants in Longmont are prosthetic tooth roots. However, you do not need an implant for each missing tooth. With All-on-4, we can replace an entire arch of teeth using as few as four implant posts. This is possible because we place two implants toward the front of the jaw and two toward the back at an angle, thereby utilizing the parts of the jawbone that are naturally strong and thick. Once your implants are in place, you will immediately receive a provisional (temporary) denture to go on top of them. Later, after a healing period, you'll receive a permanent denture.
Am I a Candidate for All-on-4 Implants?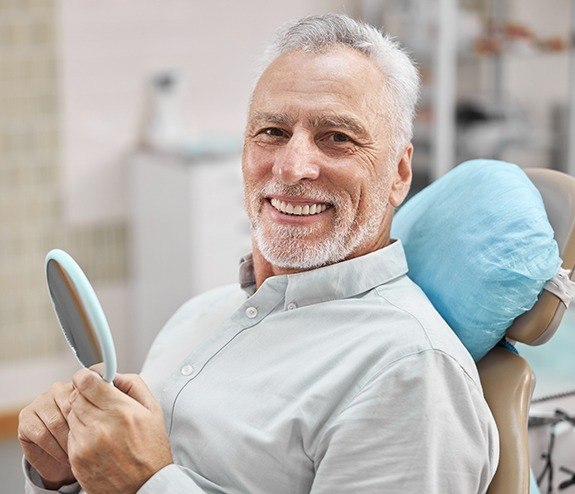 Most patients who are missing all or most of their teeth throughout an arch are eligible for All-on-4, even if they require one or more preliminary treatments beforehand. Of course, your implant dentist in Longmont will have to assess your oral and overall health prior to approving you for the procedure. In general, candidates:
Have adequate jawbone density. (Most patients meet this criterion without a bone graft.)
Are determined to stick to good habits.
Are free of gum disease and other health conditions that might interfere with the implants' ability to thrive.
Have excellent oral hygiene habits.
What Are the Benefits of All-on-4 Implants?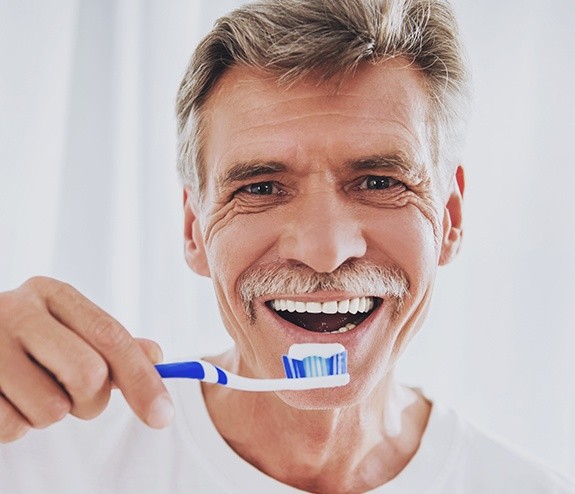 An All-on-4 denture resolves the common disadvantages of traditional dentures because it does not rely on suction or an adhesive to hold it in place. Some of the specific benefits that you can look forward to include:
A look and feel almost exactly like natural teeth.
Regain as much as 70% of your bite force.
Preservation of the strength and size of your jawbone.
Preservation of your natural, youthful face shape.
Restoration of your smile in just one appointment.
Long-lasting tooth replacement.
Cost-effectiveness.
Easy maintenance and care.
No slipping or irritation.
No messy adhesives or cleaning products.
All-on-4 vs. Traditional Dental Implants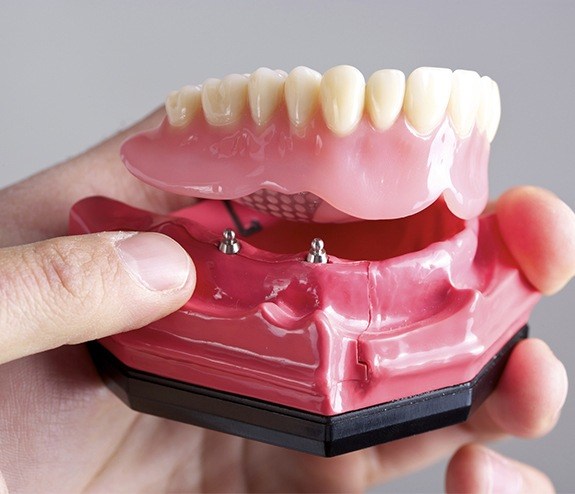 In general, All-on-4 treatment is faster and less costly than traditional implant procedures. It is also less invasive because it usually requires just one surgery as opposed to two or more. Of course, traditional dental implants offer some advantages as well. For example, using more implants may provide even greater stability for your denture. When you visit us for your consultation, we will get to know you and your circumstances before we recommend the type of tooth replacement that we believe is best for your unique circumstances. We'll also be happy to answer any questions you may have about your options for rebuilding your smile.