All-on-4 Dental Implants – Longmont, CO
Rebuild Your Smile in One Day
If you are among the 35 million Americans who are missing all their teeth, you have likely tried traditional dentures to restore your smile. Although you had high hopes to regain your ability to eat your favorite foods, you did not achieve the results you wanted. Now, you can avoid the slipping and irritation of conventional dentures with the security of dental implants. We can rebuild your smile in just one day with All-on-4 dental implants in Longmont, CO.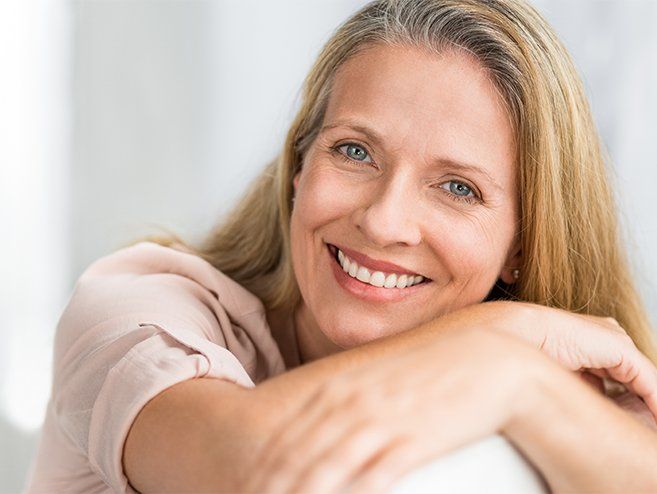 Why Choose Longmont Complete Dentistry for All-on-4 Dental Implants?
Rebuild Your Smile in a Day
We Offer Additional Financing
Only Requires the Placement of 4 Implants
Benefits of All-on-4 Dental Implants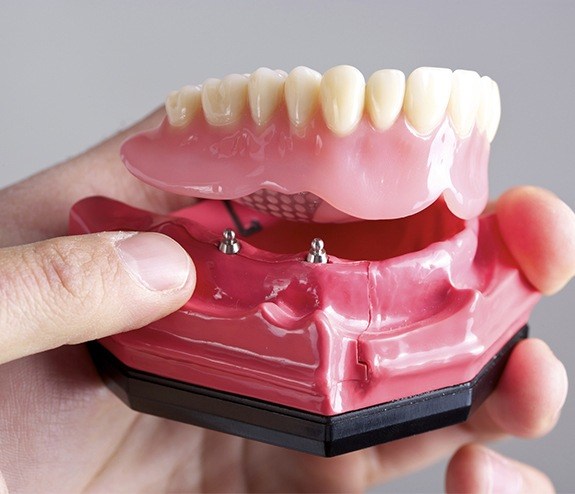 All-on-4 resolves the common disadvantages of traditional dentures because it does not rely on suction or an adhesive to hold it in place. Instead, four implant posts are surgically placed into your jawbone to anchor your denture. Not only does this provide unmatched stability but also replaces the roots of your teeth. As a result, you will enjoy several benefits that are not possible with a traditional denture.
95% success rate.
Looks and feels natural.
Regain as much as 70% of your biting force.
Preserves your bone density.
Protects your facial structures.
Restores your smile in one day.
Long-term solution.
Cost-effective.
Easy maintenance and care.
No slipping or irritation.
No messy adhesives or cleaning products.
Process of All-on-4 Dental Implants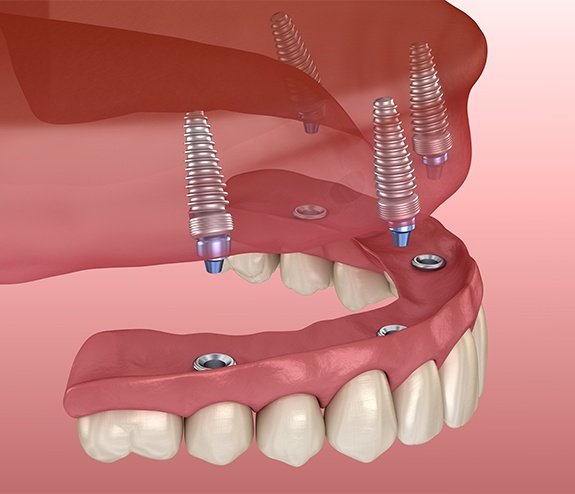 To ensure you are a candidate for dental implants in Longmont, you need an initial consultation to assess your jawbone. Besides a visual exam, CT scans are used to pinpoint the precise location for your posts. Depending on the results of the exam, you may need additional procedures before having your implant posts placed, such as bone grafting or tooth extractions. After your implant posts are inserted into your jaw, your denture is attached the same day, so you do not need to go without your teeth.
What Can You Expect During the Surgery?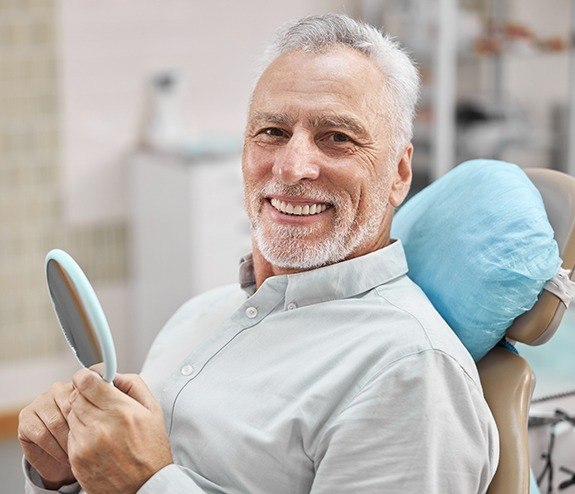 You will require sedation or anesthesia to ensure your comfort during the surgery. Your gum tissue is opened to expose your jawbone. Four holes are formed in order to place your posts. Abutments are connected to the post to attach your natural-looking restoration before you leave our dental office.
It is normal to experience some pain, swelling, and bleeding for a few days after your treatment. It is best to stick to a soft diet to allow your jawbone to heal. In no time at all, you will enjoy your favorite foods again while speaking and smiling with confidence.
Caring for Your New All-on-4 Dental Implants Restoration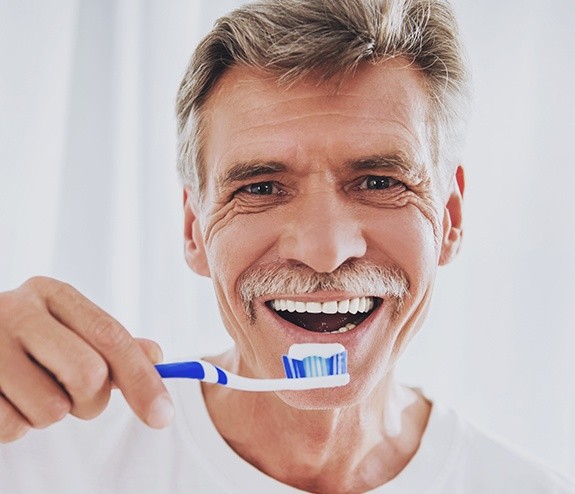 With the right aftercare, your dental implants can last for several decades. The biggest threat to the longevity of your new smile is an infection. To prevent it from occurring, brush your denture twice a day using a soft-bristled toothbrush and nonabrasive toothpaste. An interdental brush is effective and well-designed for cleaning around the implant posts and abutments. Floss under the denture at least once a day. This can be challenging, so you may find a Waterpik to be easier and more effective.
Complete Your Smile Today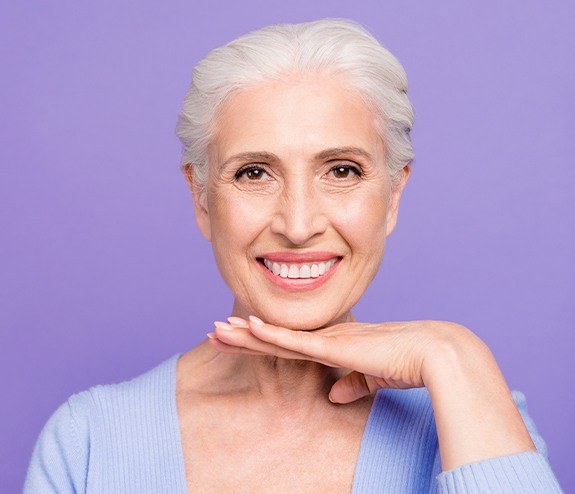 If traditional dentures did not give you the results you wanted, it is time to enjoy a secure solution with All-on-4. Contact our dental office today to see if dental implants are right for you.