Dental Team – Longmont, CO
Meet Our Fun & Friendly Dental Team
Dr. Dan and Dr. Maurer know that in order to provide high-quality care at their dental office, they need a staff that's experienced, understanding, and friendly. That's why they've hand-selected an amazing team of front desk associates, dental hygienists, and dental assistants who are dedicated to what they do and truly enjoy spending time with patients. To learn more about how our team became passionate about dentistry and what they do outside of the dental office, keep reading below!
Anita, Insurance Coordinator & Front Office Manager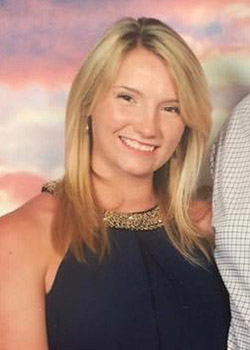 Anita has known Dr. Maurer and Dr. Dan for several years now, and they've always helped her be the best that she can be. They're amazing people to work for! Her focused, goal-driven nature makes her a great fit for our dental office.
Anita is happily married to her high school sweetheart and owns a home in the small town of Milliken with their four lovable fur babies. When she isn't busy helping patients, her favorite hobbies include hiking, fishing, kayaking, cooking, and (of course) being a big, loveable pain in the butt to her husband Zach.
Lisa L., Dental Hygienist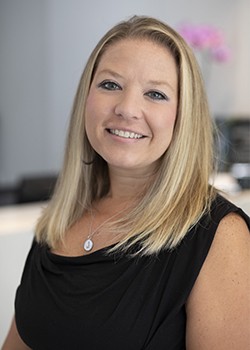 Lisa is a proud native of Longmont, Colorado. She has lived in Longmont most of her life and loves serving her patients, who she considers to be dear friends. Lisa graduated from Colorado Northwestern Community College in May of 2011. She has been a proud team member of Longmont Complete Dentistry for the past 5 years and her unwavering work ethic and care for her patients has driven her to provide the best care possible.
Lisa enjoys traveling and boating with her husband of several years, Rusty. They also enjoy creating and completing home projects along with taking their dog Skyler for walks around the neighborhood.
Lisa's mantra that drives her everyday is to make a positive change in all of her patient's lives. Whether it's with a smile, a conversation, or the dental care itself Lisa loves serving the people of Longmont and hopes to be there for them for many years to come.
Jamie, Dental Hygienist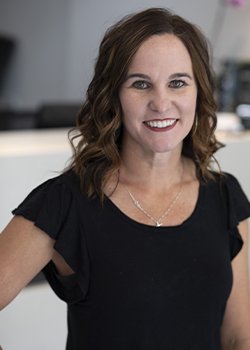 With more than two decades of dental experience, Jamie has always been passionate about helping people lead healthier lifestyles. In high school, Jamie was given the opportunity to shadow a local dentist, and this experience cemented her love of dentistry. She decided to enter the dental field, and she earned her dental hygiene degree from the Community College of Denver Health and Science Center. She has worked as a dental hygienist in Longmont since 2002, and greatly enjoys seeing her patients year after year.
Jamie enjoys camping, 4-wheeling, shopping, and rooting for the Nebraska Cornhuskers. She loves spending time with her husband, Eric, and their wonderful children, Jesika and Easton. Her happy, positive outlook on life makes her a joy to work with for our team and patients.
Dovile, Dental Hygienist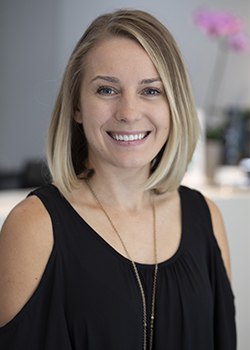 Dovile is originally from Lithuania and now lives in the Longmont area. She graduated Summa Cum Laude from Colorado Northwestern Community College and also studied periodontal care in Fort Collins. She is a current member of the ADHA and has received multiple awards for her work, including the Crest & Oral-B Award of Excellence and the Hu-Friedy Golden Scaler Award.
At home, Dovile has a Boston Terrier named Petee and a Boxer/Lab mix named Duke. Her hobbies include skiing, hiking, mountain biking, and traveling.
Eloisa, Dental Assistant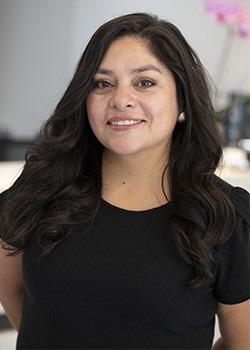 Eloisa has lived in the Longmont area for over 30 years and completed her EDDA certification in 2006. She has extensive experience with a wide variety of dental specialties, including implant surgery, oral surgery, Invisalign, implant-supported dentures, and teeth whitening. She is very happy to have joined such an amazing oral healthcare family here at Longmont Complete Dentistry!
Outside of work, Eloisa is married with five children and one beautiful grandson. Spending quality time with her kids and family is all she needs!
Annie, Dental Hygienist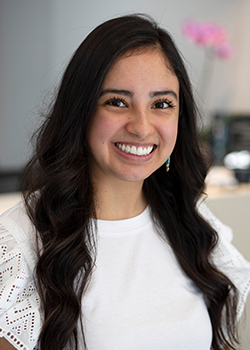 Annie is a graduate of the Utah College of Dental Hygiene, where she received a Bachelor's of Science degree in Dental Hygiene. She believes she couldn't have chosen a better career!
She was born and raised in Longmont, Colorado. She is thrilled to be part of our team and serving the Longmont community. She strives to understand the needs of every patient and provide the best quality of care. Her favorite part of dental hygiene is the educational component of teaching patients about importance of taking care of their teeth. Annie values her profession, so she continues to learn more ways to provide the best care to her patients.
When she's not helping patients improve their smiles, Annie enjoys spending time with her family and friends. She enjoys a wide variety of outdoor activities, along with cooking and baking. Annie's philosophy is to make sure every patient's basic needs of oral health are met, as well as systematic health including prevention, education, promotion of wellness, and treatment of oral diseases.
Kristy, Dental Assistant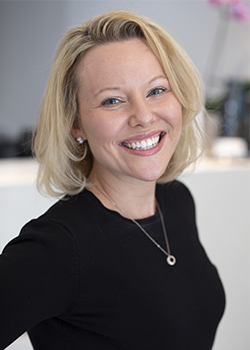 Kristy was born and raised in Illinois. She graduated from the Dental Assisting Program at Illinois Community College and then moved to Colorado with her mom, dad, and brother. Today, she enjoys assisting with all procedures, but her favorite part of this job is the patients by far. She loves how unique everyone is and always likes hearing new stories. She has been a part of Longmont Complete Dentistry for over a year now and feels very thankful to work with such amazing people!
Outside of work, Kristy enjoys dancing, listening to music, hanging out with family and friends, practicing yoga, and going out for walks.
Leah, Dental Assistant & Front Desk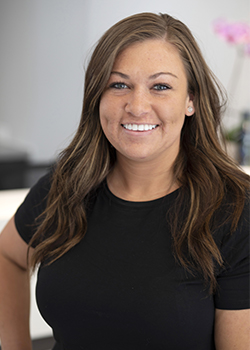 Leah does a great job of both assisting patients directly in the treatment chair and handling various duties at the front desk! She completed her education at Midwest Technical Institute. When she isn't busy at work, she enjoys spending quality time with her family and dog Dixie, being in the outdoors, hiking, fishing, and hunting.
Angela, Expanded Duty Dental Assistant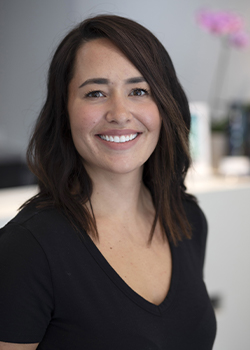 Angela has been working in the dental world for over a decade so far! In addition to her EDDA expertise, she has advanced training in E4D crowns. At home, she is the proud mom of two kids. Outside of working hours, you can typically find her hiking, spending quality time in the mountains, and hanging out with loved ones.
Rachel, Front Office Team Member
Rachel was born and raised in Fort Collins, Colorado and is a proud Colorado native. She started her journey in the medical field 10+ years ago and has enjoyed helping her patients achieve their unique health goals. Her hobbies include weight lifting and general fitness courses along with spending time with her family and friends. She is the proud parent to her wonderful fur babies (2 dogs and 1 cat) and enjoys spending time with them.