Mouthguards – Longmont, CO
Prevention Is So Much Easier Than Treatment
At Longmont Complete Dentistry, our goal is to keep you out of the dental chair as much as possible, especially when it comes to major dental work. With decades of experience, we've seen the importance of prevention firsthand. One of the most important things you can do to avoid breaking or knocking out a tooth is wearing a protective mouthguard. Whether it's a custom-made nightguard for clenching and grinding or a high-quality sportsguard for athletic activities, these appliances will protect your dental health both now and in the future. If you're interested in learning more about custom mouthguards from our Longmont, CO dentist and want to schedule a visit, give us a call today.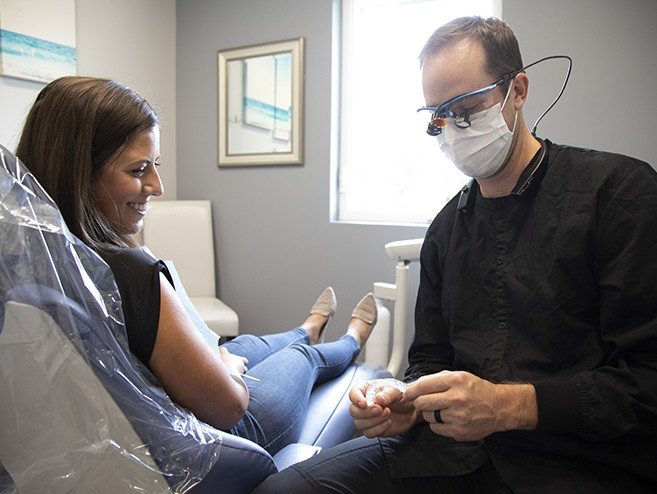 Why Choose Longmont Complete Dentistry for Mouthguards?
Customized Mouthguards for Any Smile Size
Prevent Dental Emergencies
Made from Durable, Cushioned Acrylic
The Benefits of a Nightguard for Teeth Clenching and Grinding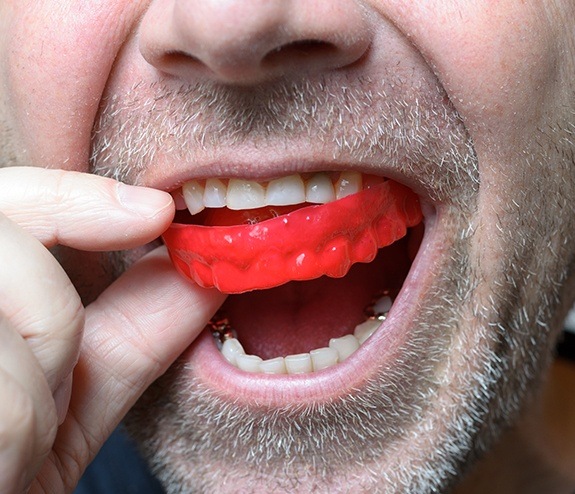 Clenching and grinding, also known as bruxism, is very common, especially in our stressful, modern-day world. In addition to stress, this condition may also be the result of bite alignment issues, consuming too much caffeine or alcohol, poor posture, and sleep apnea.
The jaws are capable of generating a huge amount of force. Over time, constant pressure on the teeth causes cracks and fractures that require dental work such as fillings and dental crowns to repair. Not to mention that the stress on the jaw joints (TMJ) leads to pain and dysfunction.
It's not always possible to prevent clenching and grinding, but you can protect your teeth and jaws by regularly wearing a custom-made nightguard. This will help you prevent the following issues:
Difficulty sleeping
Wearing down the chewing surfaces of your back teeth
TMJ issues like clicking, popping, and pain
Cracked, chipped, or fractured teeth
Headaches or earaches
Trauma from biting the inside of your cheeks
The Benefits of Wearing a Sportsguard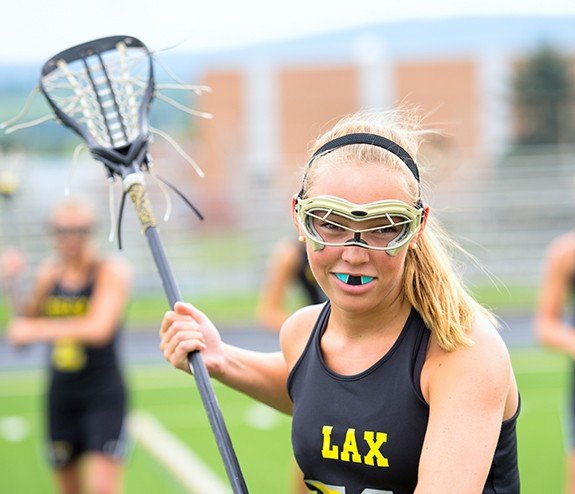 A sportsguard is made from smooth, comfortable material that's designed to flex in the event of a contact injury or fall. It completely covers your teeth and prevents them from being broken or knocked-out. It also protects your lips, tongue, cheeks, and jaw. Perhaps most importantly, studies have shown that good-quality sportsguards reduce the severity of concussions by redistributing forces from head and neck impact.
As a family dentist who treats patients of all ages, we recommend sportsguards for everyone who plays any type of contact sport or engages in recreational activities, like mountain biking.
The Importance of Custom-Made Mouthguards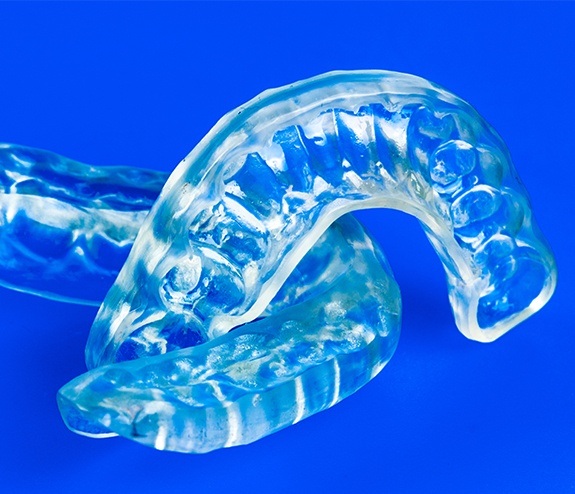 A mouth guard is a great way to protect you and your loved ones' oral health. But they aren't all created equal! Researchers have done many studies and found that custom-made mouth guards are significantly more effective for multiple reasons. First, they're made of thicker, more durable material that's better at cushioning the oral anatomy. Second, they fit much better and won't shift around in the mouth.
If you want to be proactive about preventing serious injuries, damage to your teeth, and jaw problems, a custom-made mouth guard is your best bet. Give us a call today to schedule a visit. Getting a custom-made appliance is fast and easy and will protect your smile for many years to come.