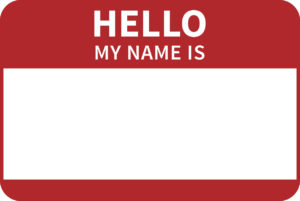 Greetings. Salutations. Hi there. No matter how you say hello to people you care about, a warm welcome is always important. Here at Longmont Complete Dentistry, we'd like to take this opportunity to introduce ourselves and to let you know what you can expect in our future blog posts. We plan to offer you the latest news from our practice, information you can trust on dental procedures, and professional tips on how to make the most of your dental health. With all you'll find inside, it will be easy to see why we're the superior choice for a dentist in Longmont.
What Makes Longmont Complete Dentistry Different?
Dr. James Maurer and Dr. Dan Maurer are a dynamic dental father-and-son duo with decades of combined experience.
Dr. James has been practicing for more than twenty years and belongs to several professional associations. He's an expert in many areas of dentistry, including restorative care like bridges and crowns, and cosmetic services like teeth whitening and porcelain veneers. What makes Dr. James truly special is his remarkable chairside nature – he treats his patients like he would his family, always setting them at ease, answering all their questions, and providing top-notch care.
Dr. Dan is the younger part of the father-son pair and he graduated in the top of his class in college. He's a Colorado native who takes pride in caring for people in his community. He's friendly, patient, and has advanced training in sedation dentistry and dental implants. He takes after his father in the way he cares for every person he treats, and strives to provide the best patient experience in Northwest Colorado.
At our office, we proudly accept Delta Dental and several Anthem insurance plans. We're also happy to submit claims to practically every major PPO dental provider to help you get the most out of your benefits. Additionally, we offer CareCredit financing for those who may be worried about coverage gaps. And, since we know dental care is crucial for every single patient, we can also consider payment plans for those with unique circumstances.
What Services Do You Offer?
Dr. James and Dr. Dan can take care of all your oral healthcare needs by offering comprehensive dental services. The list below has just some of the treatments we administer:
Preventive Dentistry

– Exams, checkups, cleanings, and oral cancer screenings

Restorative Dentistry 

– Tooth-colored fillings, dental implants, crowns, bridges, partial and full dentures

Cosmetic Dentistry  

– Porcelain veneers, direct bonding, teeth whitening

Emergency Dentistry

– Knocked-out teeth, breaks, chips, toothaches, and jaw injuries

Periodontal Disease

– Advanced treatment for advanced gum disease

Sedation Dentistry

– Inhalation treatments and oral-conscious sedation for those with dental anxiety
Now that you know who we are, what we do, and why we're the right practice for you, schedule your appointment with Longmont Complete Dentistry today! We look forward to seeing you in our office and hope you enjoy reading our future blog posts.