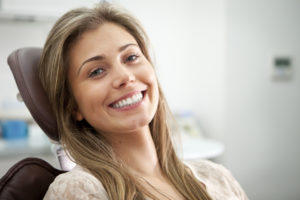 Did you know that 33% of Americans didn't go to the dentist at all last year? While many people only manage to make it to their dentist in Longmont once a year, this is simply not enough? But how often should you see your oral healthcare professional and why? In this post, the team at Longmont Complete Dentistry , your quality Longmont Dentist, explain the importance of regular preventive care.

How Often Should I See My Dentist?
Since oral health problems can arise in the mouth as soon as teeth erupt, kids should have their first dental visit no later than age one. After that, every patient should see the dentist at least every six months, and sometimes more often, depending on their specific smile needs.
Why Should I See My Dentist Twice A Year?
Dr. Dan Maurer and Dr. James Maurer, the father and son dental duo who provide comprehensive services, always take the time to educate their patients on the importance of regular dental care. You should come it at least twice a year for the following reasons:
Get A Deep Clean – If you're like most patients, you don't have professional dental tools at home to give you the deep clean that your smile needs. No matter how great a job you do of brushing and flossing, there simply is no substitute for professional care.
Take A Closer Look – Since there are often problems that lie beneath the surface of your grin, X-rays allow us to check for bone loss and other issues that can lead to complex treatment later on. With these images, we can see exactly the best course of treatment for your teeth.
Prevent Gum Disease – Did you know that half of Americans have some form of gum disease? We can prevent tooth loss and treat this condition with medicated mouthrinses for gingivitis, and advanced treatments for more progressive forms of periodontal disease.
Prevent Oral Cancer – Oral cancer can be deadly, especially because it is often not diagnosed until it's too late. Since this dangerous disease is usually caught at a routine dental visit, be sure to see us twice a year and to undergo screenings as part of your regular preventive care plan. With a little bit of prevention, we can protect your smile – and your overall well-being.
Now that you know how often to see the dentist – and why you should – schedule your appointment with Longmont Complete Dentistry to get back on track if it's been more than six months since your last visit!