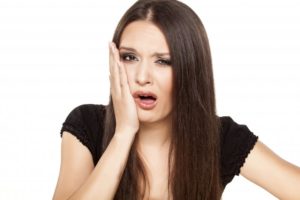 When you lose a tooth, you also lose a bit of confidence as well. Chewing becomes more difficult and causes patients to eat softer, processed, unhealthy foods. The gaps in your smile suck in your facial structure, causing your cheeks to sag and age you unnecessarily. Depending on the location of your missing teeth, communicating can even be challenging causing a lisp. Don't let missing teeth stop you from living a healthy, confident, happy life. Longmont Complete Dentistry can help you if you've lost one or multiple teeth by providing you customized dentures in Longmont, dental implants, or both!
Learn More About Longmont Dentures
It's important to replace your missing teeth before the rest of your oral and overall health deteriorate. Many patients don't even consider dentures, though. Dentures have the stereotype that they are only for older patients that have lost a whole (or both) arch of teeth. Yes, older patients with excessive tooth loss are the perfect candidates for dentures, but they can help so many other patients as well. By having a real-looking set of prosthetic teeth placed precisely along a gum-colored base, we can seamlessly repair your smile. Partial dentures are a fantastic way to replace several teeth in various places within your mouth, fitting between your natural teeth like an effective puzzle piece. A complete denture can replace a whole arch of teeth.
Understand More About Dental Implants in Longmont
A dental implant is an artificial tooth composed of three parts:
A titanium metal screw (naturally biocompatible to your body) placed directed into the jaw bone during a simple oral surgery.
A metal alloy post, or abutment, that is attached to the implant and extending above the gum line.
A customized porcelain crown which is realistic in color, shape, and size in correlation to your surrounding natural teeth.
After your oral surgery is complete, you should allow several weeks of healing for the implant to fuse to the jawbone. This postoperative time allows for a natural process called osseointegration where the jaw bone literally bonds itself to the titanium implant. Osseointegration makes dental implants exceptionally strong and prevents gum and bone recession (common side effects of tooth loss).
Which is the best tooth replacement option?
During a scheduled consultation, you'll get a better understanding of which option is best for you. In most cases, patients become excited about the idea of installing just a few dental implants to retain their dentures permanently.  One thing about our office is that our dentists take into condensation your health before jumping into a procedure.
Sometimes, patients prefer combining both replacement options with an all-inclusive option to replace entire rows of teeth with all-on-4 implant dentures. This system only uses four specially placed dental implants to permanently replace entire arches of teeth.
Contact Longmont Complete Dentistry to Replace your Teeth
If you'd like to learn more about our restorative services, don't hesitate to contact our friendly dental team to schedule a consultation. We would be more than delighted to help you restore your smile to its optimal health and aesthetics.