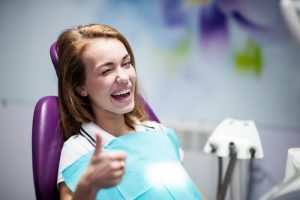 In an analysis conducted and published by the British Dental Journal, scientists found that those with dental phobia were more likely to have one or more teeth with cavities than the average adult. They also found that they were more likely to have more missing teeth on average. One of the biggest parts of maintaining proper oral care includes visiting your dentist every six months. Luckily, there are ways to get the care you need without anxiety or dental implants in Longmont.
Seeing Your Dentist Prevents Cavities
While at-home care is necessary for keeping your oral health in check, it's not enough to prevent cavities from appearing. Over-the-counter fluoride toothpaste can get the job done well, as well as traditional floss, but it isn't anything like what you get from your dentist. That's because they use professional-grade materials to clean your teeth more thoroughly and effectively.
Furthermore, flossing is important to remove plaque from the sides of teeth, but it's not capable of performing deep cleaning like your dentist does. Through this basic treatment, your dentist can clean the pockets of your gums as well as check their depth. If they are too deep, it's a sign of gum disease, which means you may need to:
Improve your at-home oral care
Seek gum therapy to remove bacteria and plaque
A Dental Visit Can Prevent Tooth Loss
Practicing preventive care is the best way to avoid needing expensive restorative care later. If gum disease is apparent, but you don't see your dentist often enough, they won't be able to help you address it. Healthy gums are necessary for holding your teeth in and even though you can't see it, dental plaque will continue to accumulate on the hard-to-reach areas of your gum tissue.
You only need to see your dentist every six months as recommended by the American Dental Association. Removing that tough tartar on your gums is key to keeping your teeth healthy. Miss enough appointments and eventually, you'll need dental implants in Longmont to effectively replace your teeth.
How Your Implant Dentist in Longmont Makes Care Easier
Your dentist understands that getting to the dentist can be very difficult if you have:
Anxiety or Dental Phobia
A low pain threshold
A sensitive gag reflex
Extensive dental work to complete
Or just difficulty sitting still in the dental chair
That's why he offers both nitrous oxide and oral conscious sedation for patients with mild to severe anxiety or difficulty receiving dental treatments. These methods are safe, effective, and easy to administer, so you can get the care that you need without feeling uncomfortable during your treatments.
Don't let fear force you to settle for poor oral health. Schedule a visit with your dentist today to stay on top of your oral care and keep your natural teeth for years to come!
About the Author
Dr. James A. Maurer earned his Doctor of Dental Surgery degree from the University of Minnesota before moving to Longmont. He believes in treating every patient he sees as a member of the family, which is why he's going the extra mile to help patients get the care they need, regardless of any fears they might have. To learn more about his practice, contact him at (303) 776-2214 or visit his website.