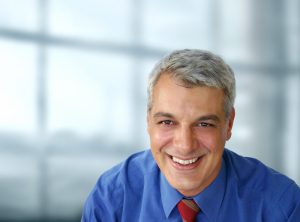 Oral cancer diagnoses are on the rise in the United States, with estimates from the Oral Cancer Foundation saying that nearly 50,000 people will learn they have this disease in 2018. That's a big number — but getting an early diagnosis greatly aids in successful treatment. With that information in mind, we'd like to ask… have you had an oral cancer screening lately? If the answer is no, keep reading. This blog post is for you.
What Is Oral Cancer?
Oral cancer is that of the gums, tongue, cheeks, neck, or hard/soft palate of the mouth. It is closely linked with smoking and tobacco use as well as with the presence of HPV (human papillomavirus). As rates of HPV spike for young people, so too do diagnoses of cancer of the mouth in young, otherwise healthy patients.
What Are the Warning Signs of Oral Cancer?
Early diagnoses are very important for successful treatment or oral cancer. Making yourself familiar with the indicators of this disease can help to ensure that you receive treatment as soon as possible.
Some of the most common warning signs of mouth cancer include…
Lesions that do not go away after several days

Areas of discoloration (pink, white, or deep red) in the soft oral tissues

Swelling or inflammation in the mouth

Lumps or bumps in the soft oral tissue

A change in the tone of voice

Difficulty swallowing

The sensation that something is caught in the throat

A change in the symmetry of the face
How Often Should I Get an Oral Cancer Screening?
Your dentist will look out for the irregularities listed above in a routine oral cancer screening. This is a quick, painless exam that can be completed at the end of your regularly-scheduled checkup and cleaning. Given the rise of oral cancer diagnoses in younger patients, it is recommended that all adults over the age of 18 should receive an oral cancer screening at least once a year.
If anything suspicious is located during an exam for mouth cancer, your dentist will provide thorough, professional advice to help ensure that you receive the follow-up treatment you need right away. A lesion that does not heal will likely require biopsy, while we may just want to keep an eye on a lump or area of discoloration.
Whatever the recommended follow-up treatment, you can feel confident when you partner with your family dentist at Longmont Complete Dentistry for oral cancer screenings! Having a screening once per year is an important step in the protection of your lasting oral and overall health.
Meet the Practice
Longmont Complete Dentistry has offered comprehensive dental care, including preventive, restorative, and cosmetic treatments, since 1995. If you would like to learn more about oral cancer or if you wish to schedule an oral cancer screening in Longmont, we invite you to contact the office at 303-776-2214.