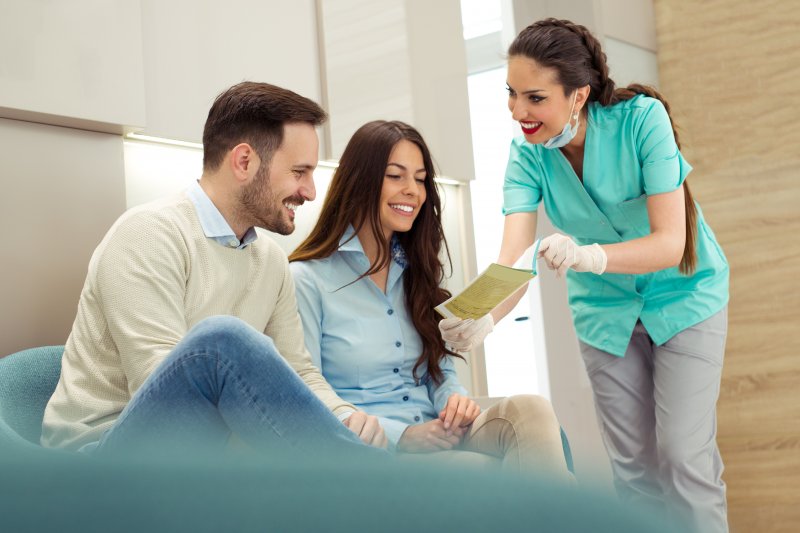 If you have dental insurance, you can enjoy a number of benefits that protect your smile and your wallet. Sadly, few patients are truly familiar with the details of their plan, leading to wasted dollars at the end of each year. Fortunately, if you are uncertain how to maximize your dental insurance benefits, you can use the below tips to prevent your unused coverage from going to waste!
#1. Utilize Your Bi-Yearly Appointments
Unlike general medical insurance, dental plans are centered around prevention. That is why providers typically cover bi-yearly visits to your dentist for an exam and professional cleaning. However, it is crucial to remember that if you don't attend these appointments, they don't carry over into the next year. So, if you haven't visited your dentist within the last six months, there is no time like the present to schedule an appointment!
#2. Schedule Recommended Treatment with Your Remaining Annual Maximum
Following the examination portion of your visit, your dentist may recommend a filling, root canal therapy, or other restorative treatment to get your oral health in tip-top shape. Instead of putting off your dental work, check to see if you have met your annual maximum. This is the highest dollar amount your insurance company will cover within a year, so make sure to use it before it resets!
#3. Use FSA Dollars for Out-of-Pocket Expenses
A Flexible Spending Account allows an employee to set aside money from their paycheck to use throughout the year for medical-related expenses. However, all too often patients are unaware that they can use their FSA dollars for dental treatment and that there are typically restrictions that prevent the amount from carrying over into the next year. So, don't hesitate to ask your employer (or whoever handles your benefits) about using your FSA toward your dental care!
#4. Remember, Your Benefits May Reset in January
Between an already hectic schedule and the rapidly approaching holiday season, your list of to-dos is as long as ever. Nevertheless, it is important to remember that many dental plans reset in January, meaning any unused benefits are no longer available come December 31st. So, if you haven't scheduled your second exam and cleaning of the year, or you have been putting off some much-needed dental work, now is the time to make it happen!
About the Practice
At Longmont Complete Dentistry, a world-class team, family-friendly care, and a comprehensive array of services come together at one convenient location. Plus, they are proud to be in-network with several leading insurance providers! If you are overdue for your bi-yearly appointment, need dental work done, or have questions about using your benefits, visit their website or give them a call at 303-772-7000.