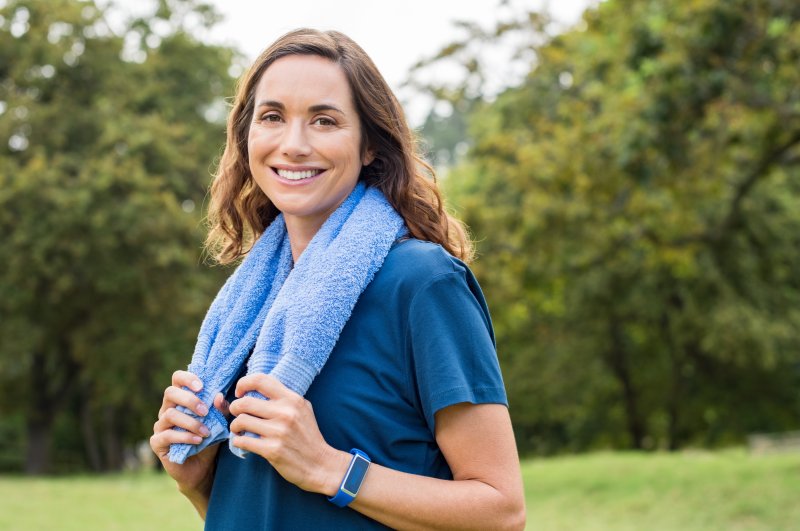 Dentists are trained to treat dental disease and prevent them from developing in the first place, but they care about your whole-body wellness as well. For example, they often note how heart health can be influenced by the current condition of your oral health. Chances are if something is not going well in the mouth, there's a higher possibility that your heart may be in trouble as well. As part of American Heart Health Month, a dentist is happy to break down how oral health can affect your heart health.
Gum Disease and the Body
At this time, more research must be conducted before it can be confirmed that oral disease and heart disease are directly related. However, dentists and other medical professionals alike agree that they share more than enough factors to create concern. For example, it's noted that bacteria from the mouth can spread to other areas of the body via the bloodstream, making it possible for it to reach the heart and increase the risk of inflammation.
As a result, it can put you in danger of cardiovascular conditions like endocarditis, according to The Mayo Clinic. This condition is known as an infection of the inner lining of the heart. In addition, this spread of bacteria has also been linked to atherosclerosis and stroke according to experts from the American Heart Association.
How to Know If You're at Risk
Do you have a chronic gum condition such as gingivitis or advanced periodontal disease? Turns out, you have one of the highest risks for heart disease within the context of poor oral health. You may even be at higher risk if your condition is not currently diagnosed or being managed by a dental professional.
According to one study known as the PAROKRANK study, approximately 43% of patients who had experienced a heart attack had gum disease, while only 33% of healthy adults had gum disease. This implies that patients who had a history of heart disease were also more likely to be suffering from some form of gum disease.
Keep in mind that you should always remain committed to regular oral hygiene and routine dental checkups as gum disease can be present without even noticing any symptoms!
Steps to Take to Protect Yourself
Luckily, oral hygiene is generally quite simple to perform. Doing so can help you prevent most dental disease. While still left unproven, it could also do your heart a favor. In either case, you'll be protecting your smile and long-term oral health, so it's worth performing regardless of how much it directly influences your heart health. A few tips to keep in mind include:
Brushing at least twice a day using fluoride toothpaste
Brushing for two minutes at a time
Flossing daily
Visiting a dentist once every six months for a comprehensive exam and cleaning
Keeping a balanced diet that is low in sugar
Of course, the only way to make your oral hygiene truly complete is to schedule an appointment with a dentist today! Doing so will protect your oral health and act as a great first step to ensuring a healthy heart.
About Longmont Complete Dentistry
Drs. Dan and James Maurer remain dedicated to helping patients achieve positive oral health, treating varying degrees of gum disease, and doing so in a comfortable and relaxing dental office. When you want to be treated not just as a patient, but an extended family member, the dentists of Longmont Complete Dentistry are prepared to exceed your expectations. To get in touch with them, you can contact them through their website.